Minister of Defence with the Chief of General Staff of Romania
Minister of Defence Aleksandar Vulin talked today with the Chief of General Staff of the Armed Forces of Romania, General Nicolae-Ionel Ciucǎ about the opportunities for the enhancement of the cooperation between the two countries in the field of defence, and about today's security challenges with the stress on the migrant crisis.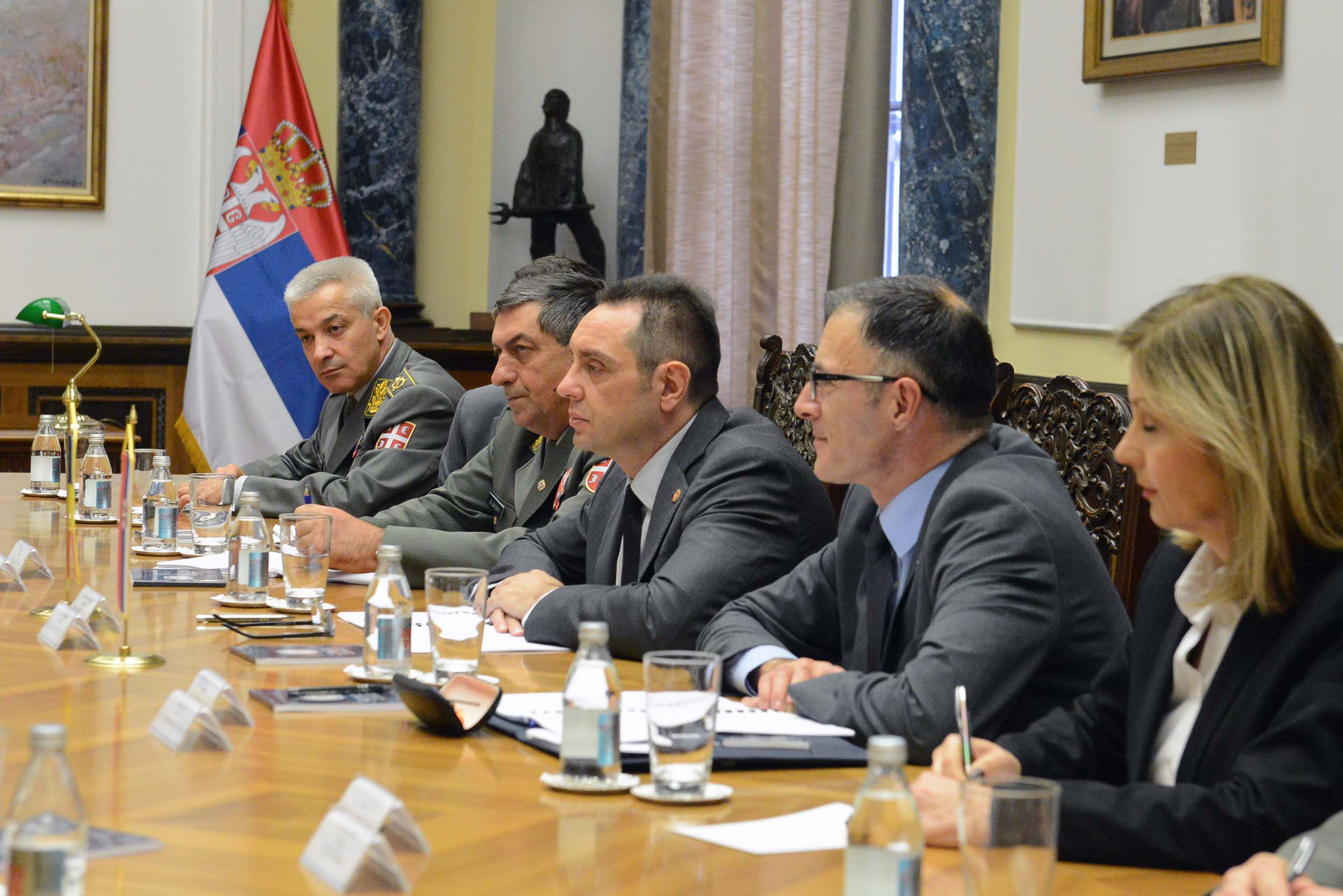 Minister Vulin pointed out that Serbs and Romanians had good relations founded on traditionally friendly ties and mutual understanding and these relations are considered as the "model of good neighbourly relations" which represents an excellent foundation for further strengthening of the overall cooperation. Hence, the interlocutors agreed that the defence cooperation could be described as developed, although there was room for its qualitative and quantitative enhancement, which was, apart from the highest level talks, significantly contributed by the execution of joint exercises.

In order to develop the defence relations between the two countries as successful as possible, Minister Vulin extended an invitation for the Minister of Defence of Romania to pay visit to Serbia.

The topic of the meeting were the security challenges, risks and threats in the form of terrorism, and the migrant crisis which disturbs regional stability so, as both Vulin and Ciucǎ stressed, it represents a motive for ever closer cooperation of intelligence and security services of the two countries and connecting of the all countries of the region.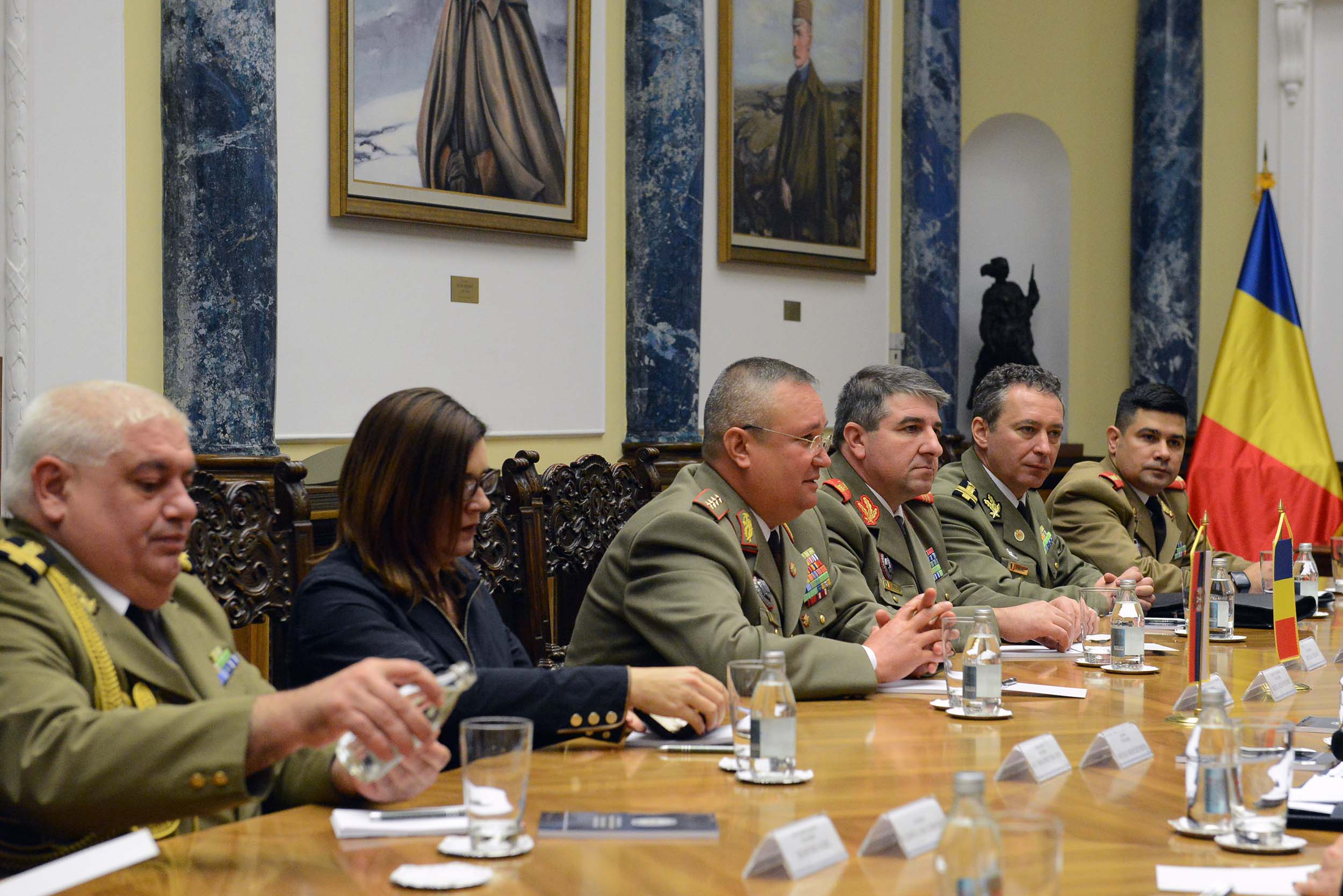 Minister of Defence Aleksandar Vulin said that the concern about the possible intensification of the influx of migrants over the Black Sear was a common concern of the entire region, whose challenges could be resolved exclusively by joint efforts and forces. He underlined that from the beginning of that year more than 100,000 migrants entered Serbia, out of whom 4000 were still in the territory of Serbia. The Joint Forces of the Serbian Armed Forces and the Ministry of Interior Affairs consisting of more than 2000 members engaged on securing the state border towards Bulgaria and Macedonia, have prevented illegal crossovers of almost 22,000 migrants and 135 smuggling attempts.

Minister Vulin expressed his gratitude to the members of Romanian contingent in KFOR for their professional engagement and contribution to security in Kosovo and Metohija, underscoring that he appreciated Romania maintaining its position regarding non-recognition of the so called state of Kosovo, despite huge pressures.

Earlier that day in the framework of the official visit to the Republic of Serbia, Chief of General Staff of the Romanan Armed Forces, General Nicolae-Ionel Ciucǎ met Chief of General Staff of the Serbian Armed Forces General Ljubiša Diković.