Minister Stefanović meets with Ambassador of Greece Diacofotakis
Deputy Prime Minister and Minister of Defence Nebojša Stefanović, PhD, has met today with the Ambassador of the Hellenic Republic, H.E. Yorgos Diacofotakis, with whom he discussed defence cooperation between the two countries.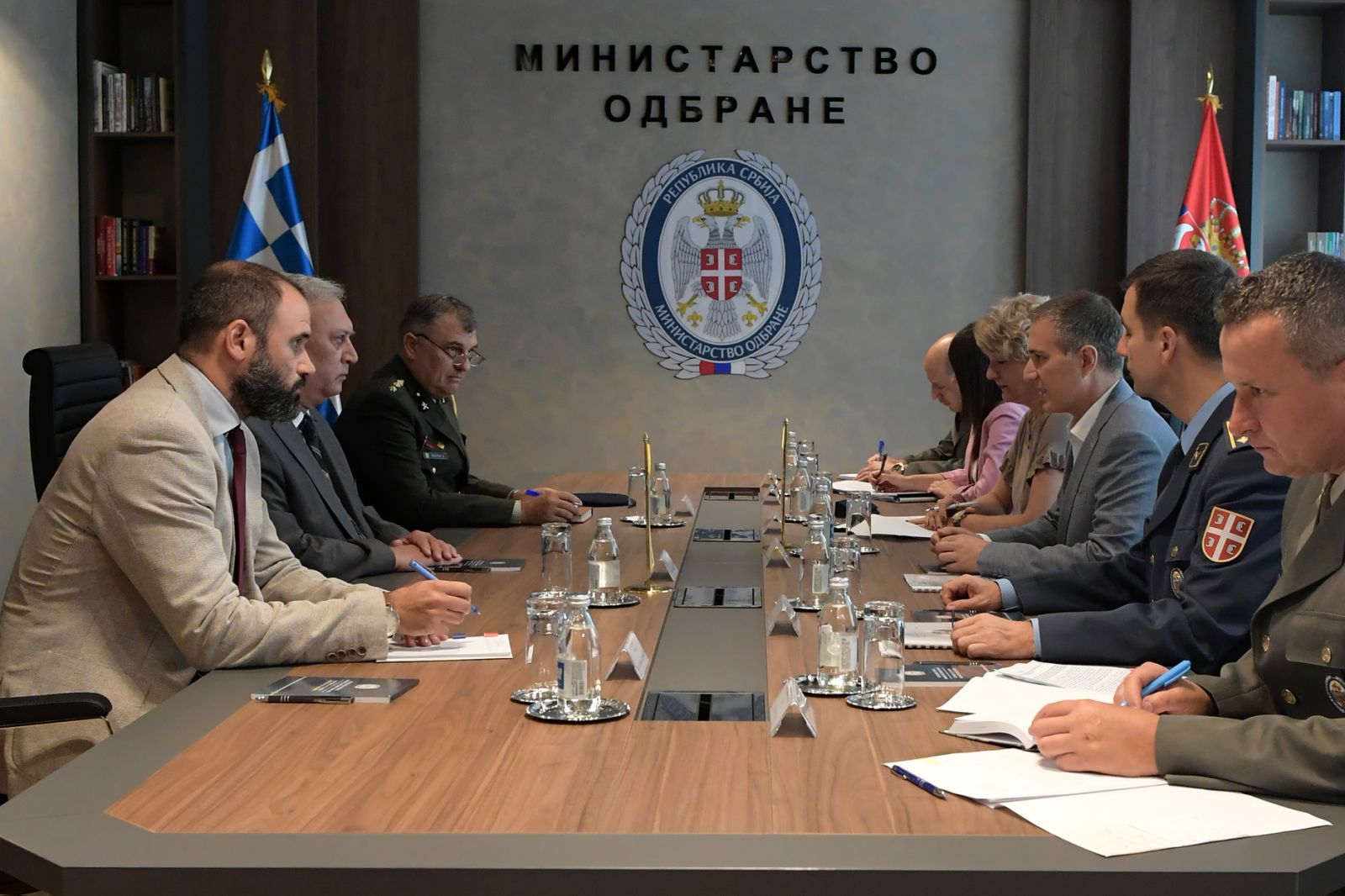 Minister Stefanović pointed out that the traditionally good and friendly relations between the two countries were accompanied by good and substantial defence cooperation, particularly in the military to military and military educational fields, and conveyed our country's determination to promote it further.

Ambassador Diacofotakis agreed with the Minister that the cooperation was at a high level and that there was room for its further development in the interest of both countries. He also noted the importance of participation of members of both countries' armed forces in UN and EU multinational operations.

The two interlocutors also talked about the recent plane crash in Kavala, Greece, involving a Ukrainian-owned Antonov An-12 plane transporting equipment produced by the Serbian defence industry to Bangladesh.