Minister Stefanović visits soldiers performing voluntary military service
Today, Deputy Prime Minister and Minister of Defence Nebojša Stefanović, PhD, visited the Army Training Centre at the "General Pavle Jurišić Šturm" barracks in Požarevac, where he observed various training activities being performed by the soldiers who are doing their voluntary military service, Reserve NCO Course participants, Basic NCO Course participants and professional soldiers who are undergoing additional training. He thanked the young people for coming to serve their country and members of the Training Command for providing quality training and creating exceptional soldiers.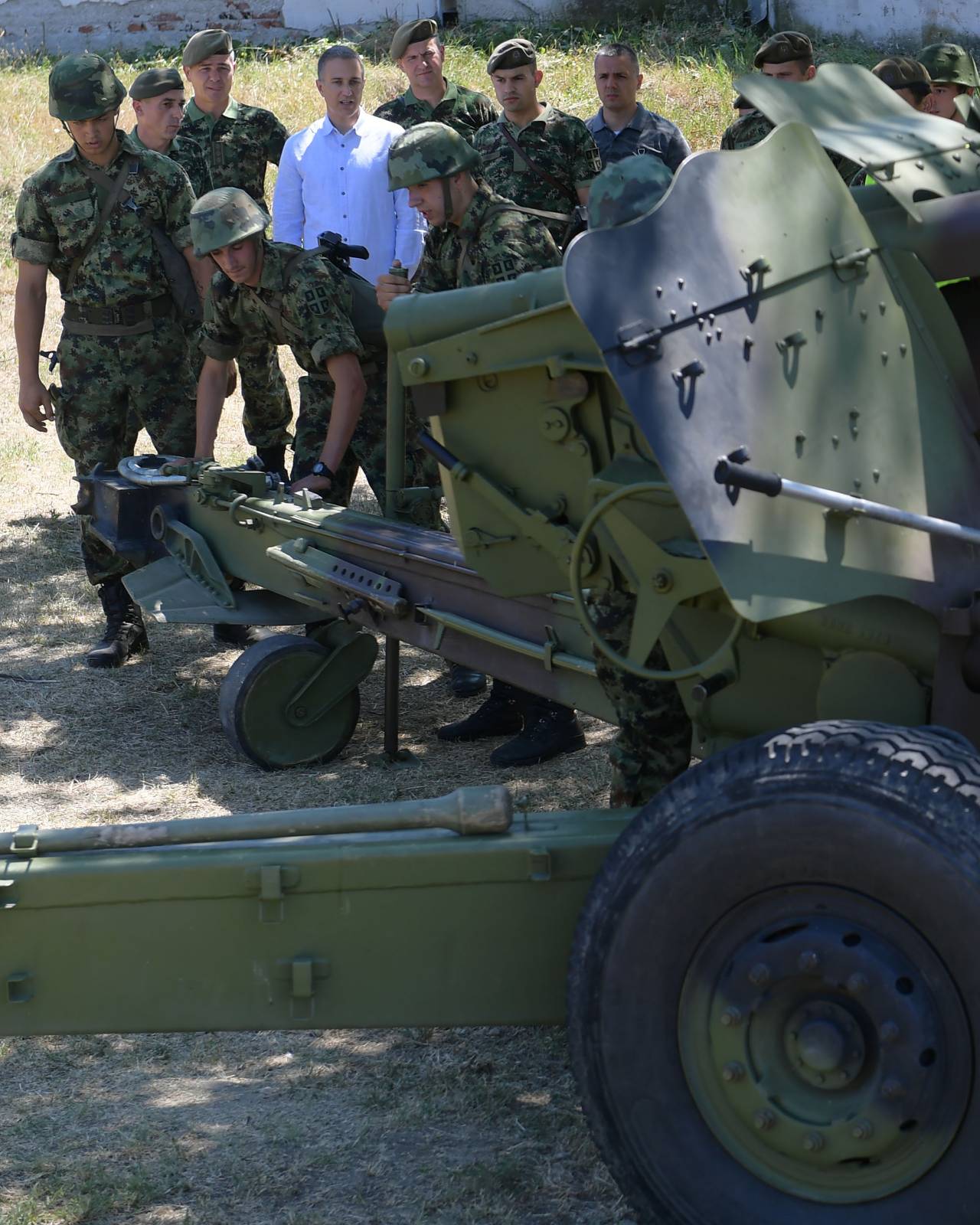 - Today I have had the opportunity to watch 274 soldiers, who are performing their voluntary military service, do their specialist training following the completion of their basic training. I have also attended the training undergone by soldiers who are training to become future NCOs and officers. It is important to me that they have shown great enthusiasm and determination to acquire all the knowledge and skills imparted to them by the experienced professionals at the Training Command. Scouts, infantrymen, artillerymen, tankers, armoured personnel are here today... It is a very complex, good training and I am particularly glad to see that these young people are satisfied with the quality of training, accommodation, food and other conditions - said Minister Stefanović.

He expressed gratitude to the young people who had applied for voluntary military service.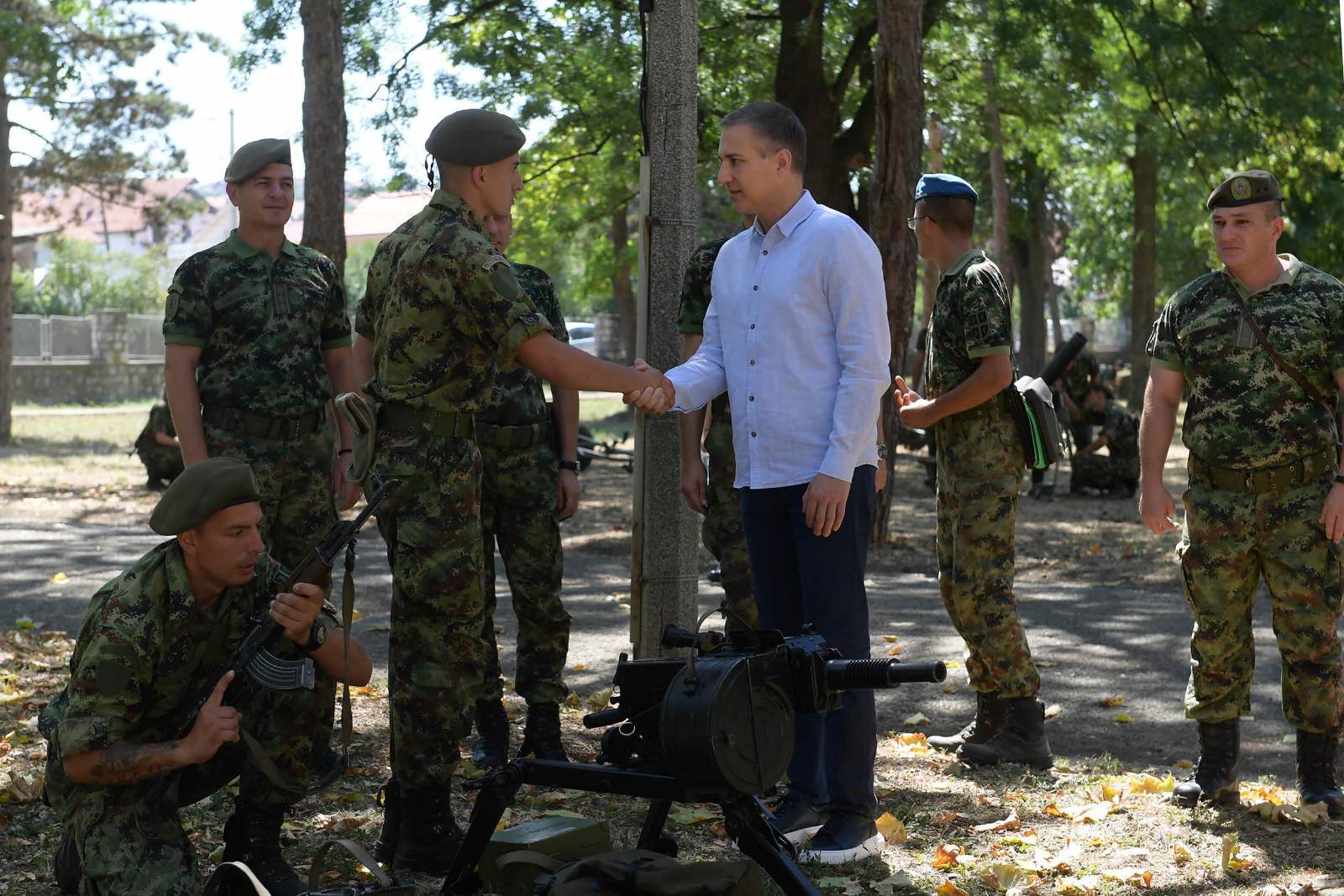 - We hope that as many of them as possible decide to become professional soldiers in our military, but I am truly grateful to every young man and woman, primarily for applying to serve in the military, to fulfil their duty to their homeland, so that one day they can proudly say that they have had the honour of wearing a uniform with the flag of our country - said Minister Stefanović.

He thanked members of the Training Command for their dedication and professionalism.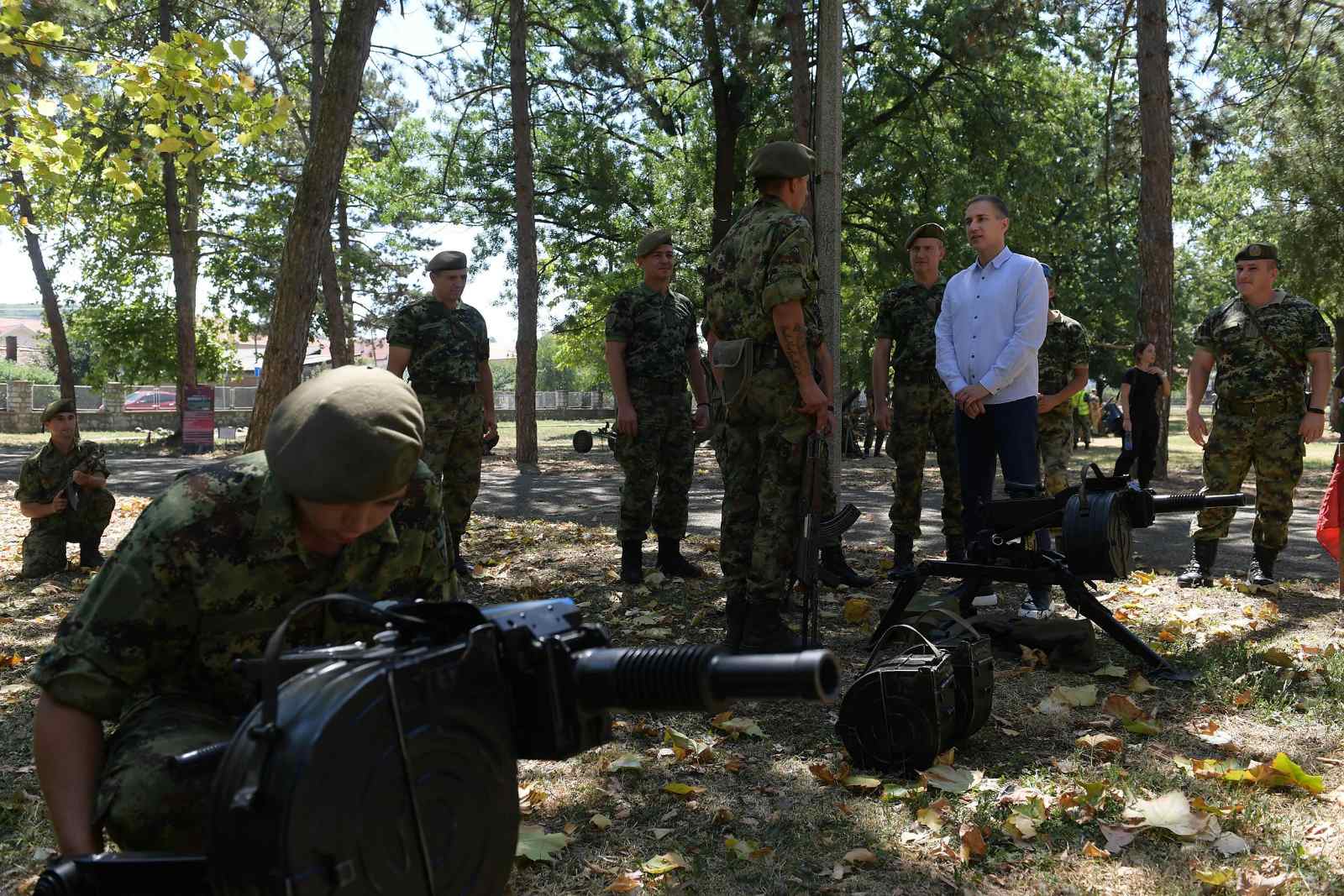 - I would like to thank everybody at the Training Command for their hard work and for making these young people into exceptional soldiers. I would also like to invite all young people who wish to become professional soldiers to apply through our competitions and join this great team made up of true professionals – said Minister Stefanović.

During his tour, Minister Stefanović talked to soldiers and training instructors, who told him their impressions and challenges they faced with during the training, and the commander of the Training Command, Colonel Duško Jović, informed Minister Stefanović about the situation at the Centre and the tasks it performs. The Minister also attended a part of infantry training, including preparations for firing using machine guns, mortars, automatic grenade launchers and Malyutkas, scout training in topography, followed by military police and artillery training.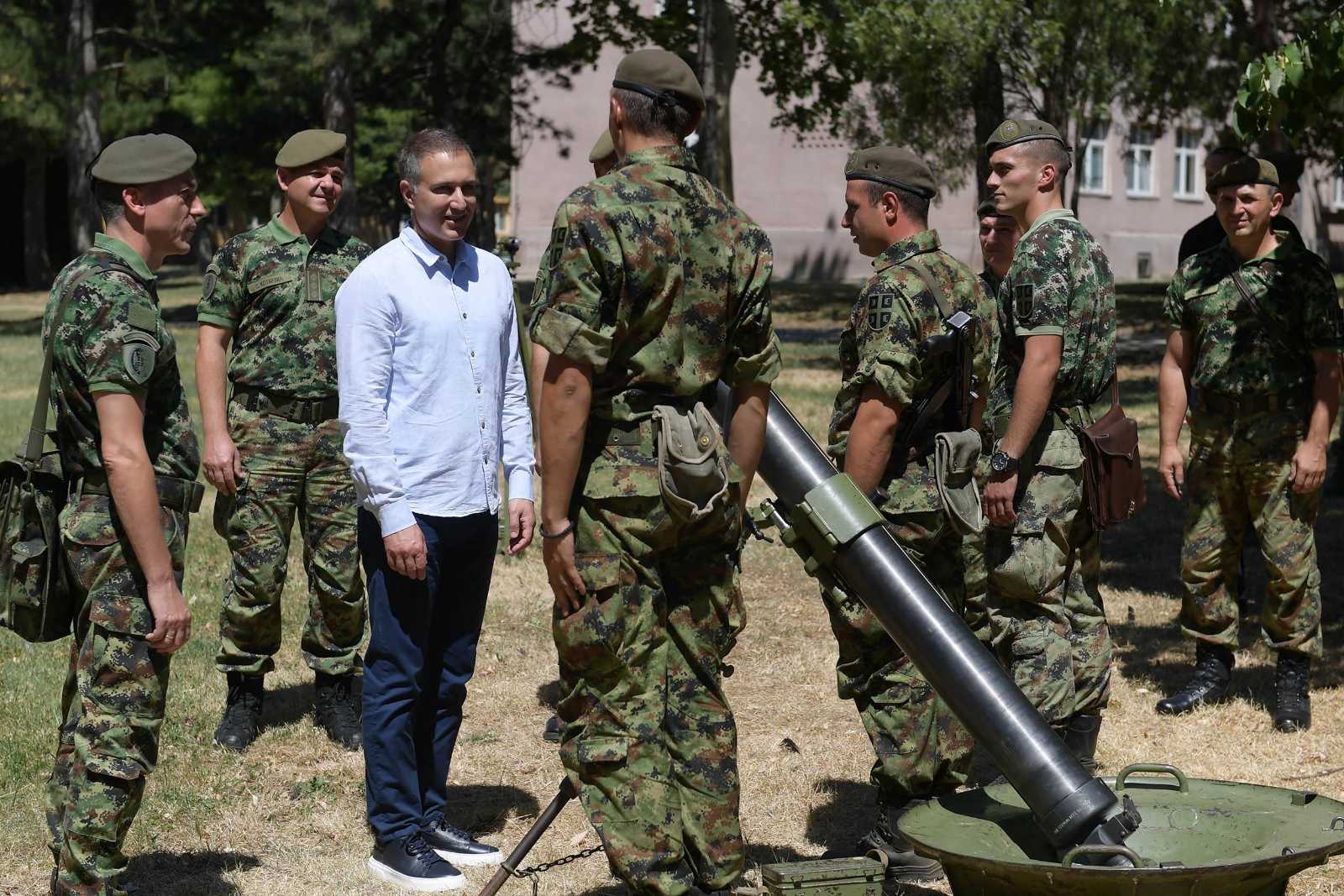 Later during his tour, Minister Stefanović also observed armoured personnel, i.e. crews of the M-84 tank and BVP M-80A combat vehicle do their training, as well as engineers' training, including the creation of an anti-tank minefield. The Minister of Defence was accompanied by Head of the Defence Minister's Office, Colonel Stevan Kotarlić.