Minister Stefanović Visits Military Academy Cadets at Ada Ciganlija
Today, Deputy Prime Minister and Minister of Defence Nebojša Stefanović PhD visited Military Academy cadets who have been promoting military profession at Aga Ciganlija through a series of activities. On that occasion, he stated that "the military profession is for particular people - those who are ready to get to grips with every challenge, who are courageous and patriots, and who love our fatherland unreservedly."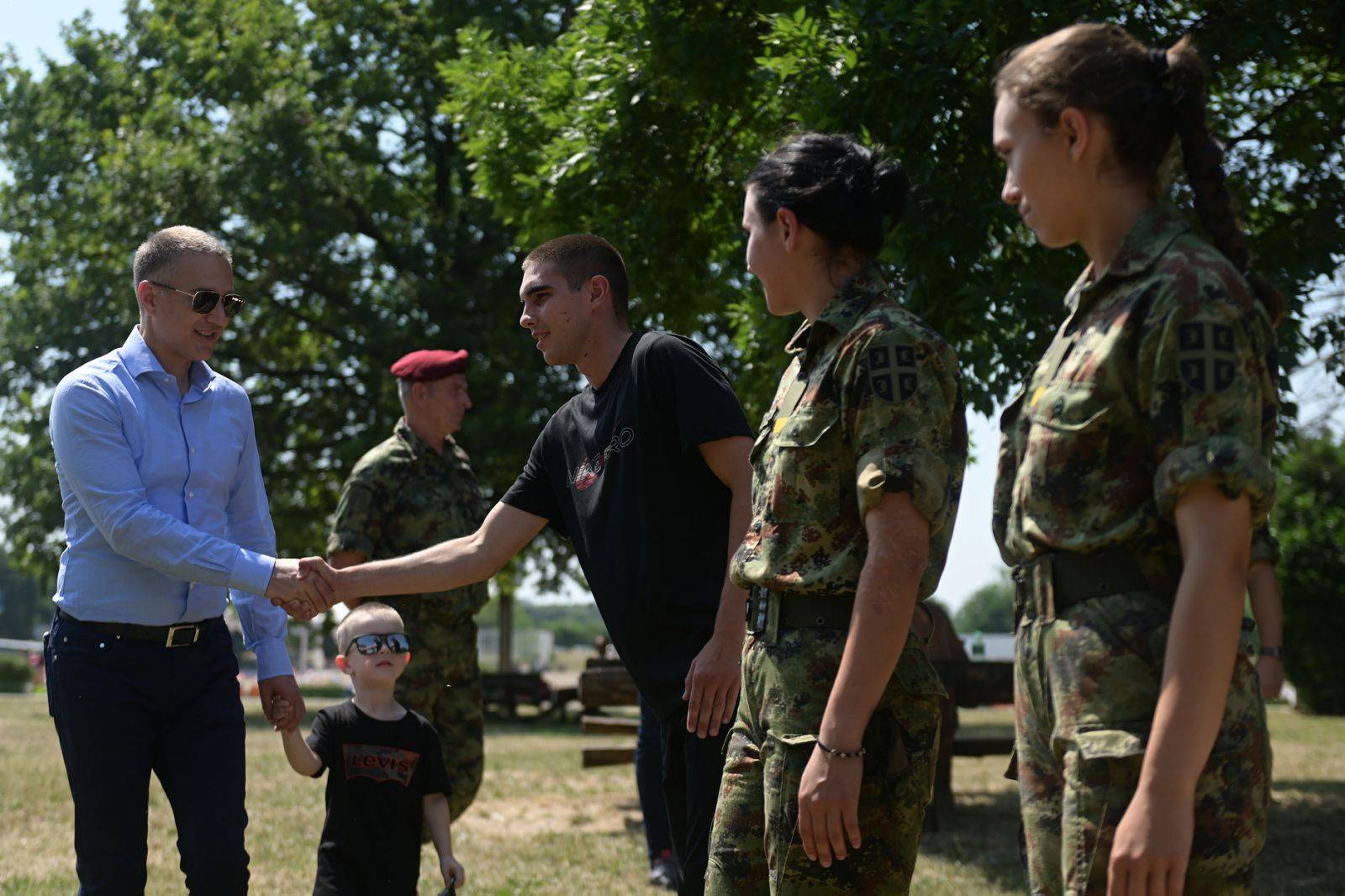 At Ada Ciganlija, the minister was greeted by Rector of the University of Defence Lieutenant General Goran Radovanović PhD, who informed him about the promotional activities and shared his impressions about the interest which the citizens had expressed up to that moment.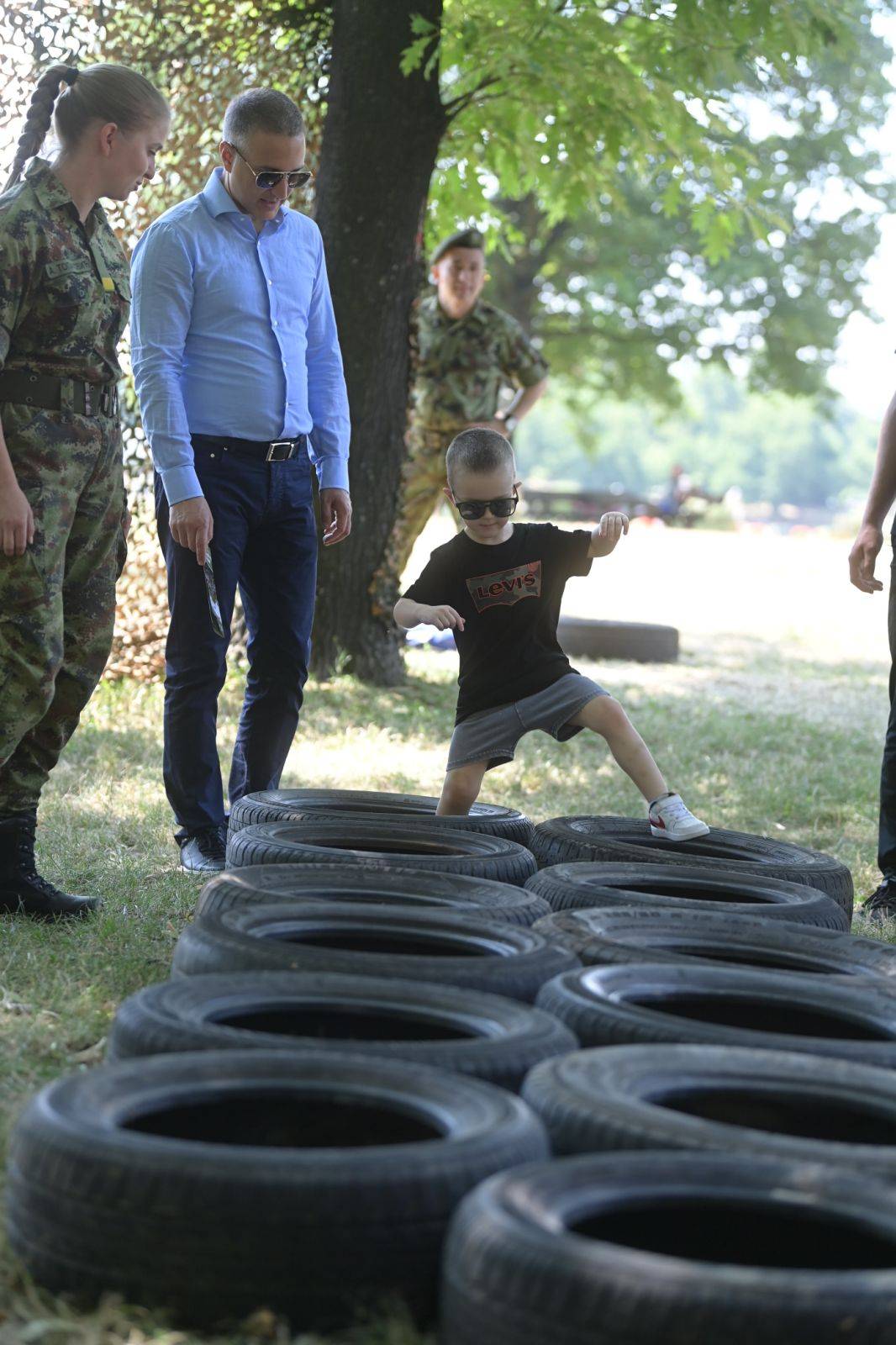 "There is a training area at Ada Ciganlija with the total of 11 obstacles, where, together with our cadets and professors of the Military Academy, all interested citizens can try out physical training or shooting from "airsoft" guns. In that way, they can test their skills and to a certain degree experience the daily routine of the military profession", said Minister Stefanović.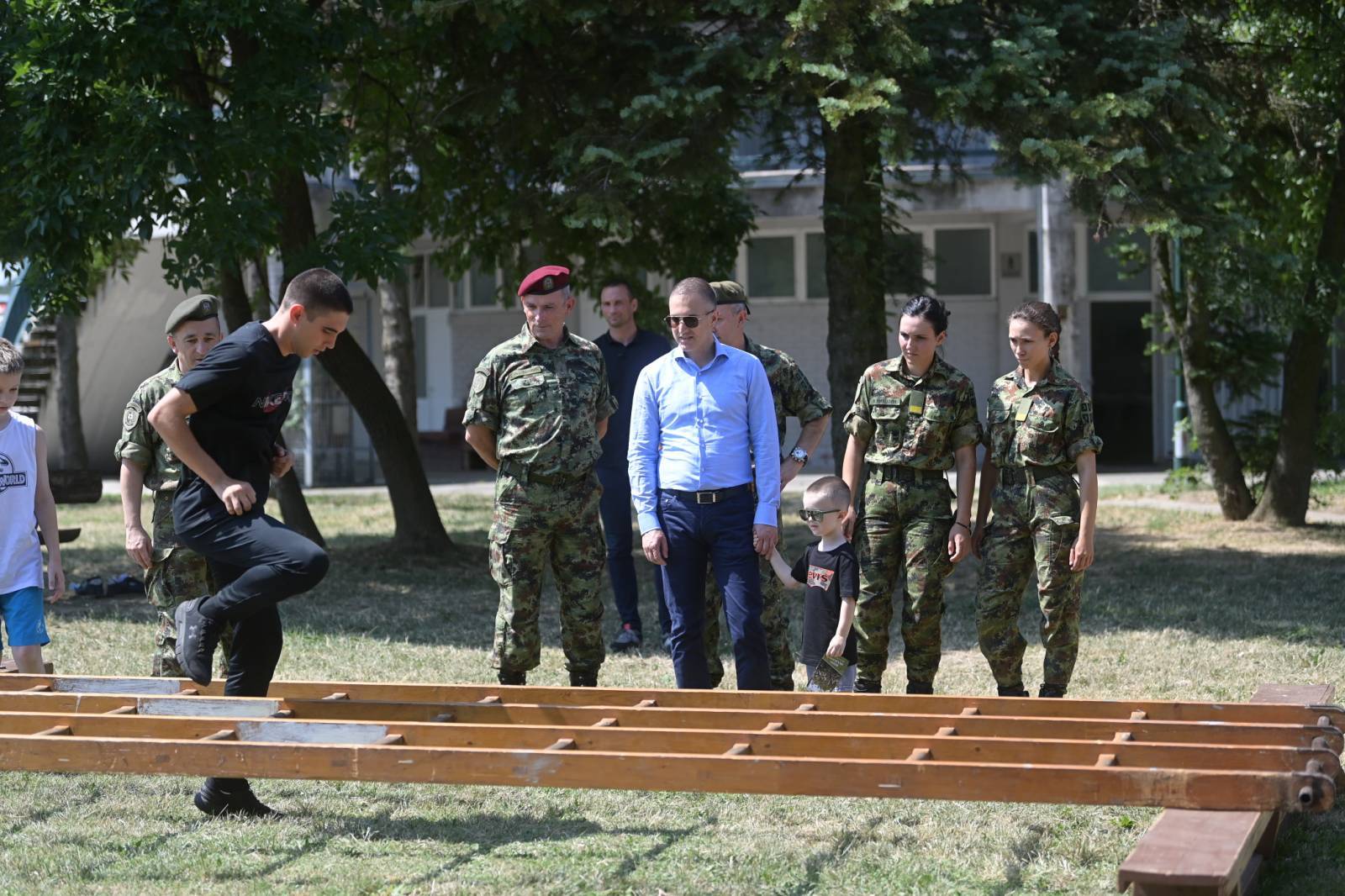 The activities of the Military Academy carried out at Ada Ciganlija, near tennis courts, are going to take place every day until 22nd July, and at a promotional stand of the Military Academy, the cadets will be at disposal to answer all questions regarding the education of future officers, and the possibilities for the employment in the Ministry of Defence and Serbian Armed Forces.