Algerian Advanced Warfighting School visits General Staff
Students attending the Algerian People's National Army Advanced Warfighting School have visited the Serbian Armed Forces General Staff today, as part of their study trip to the Republic of Serbia that will last for several days.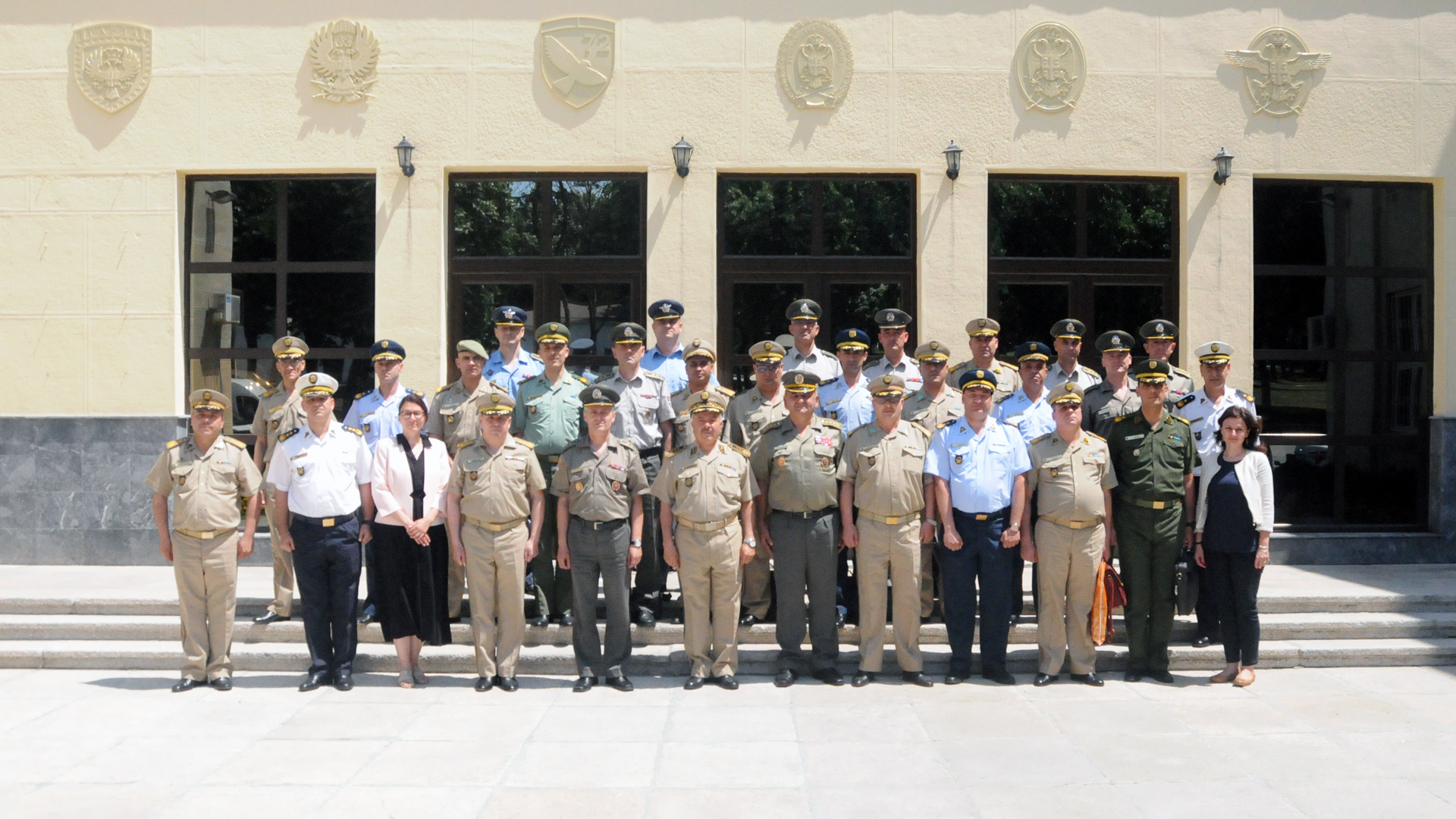 The visit aims to promote mutual understanding and exchange of experience in defence, as well as to acquaint the visitors from Algeria with the Serbian defence system.

During their visit to the General Staff, Algerian officers received basic information on the defence system and the Serbian Armed Forces, capability building, training system and peacekeeping pre-deployment training facilities.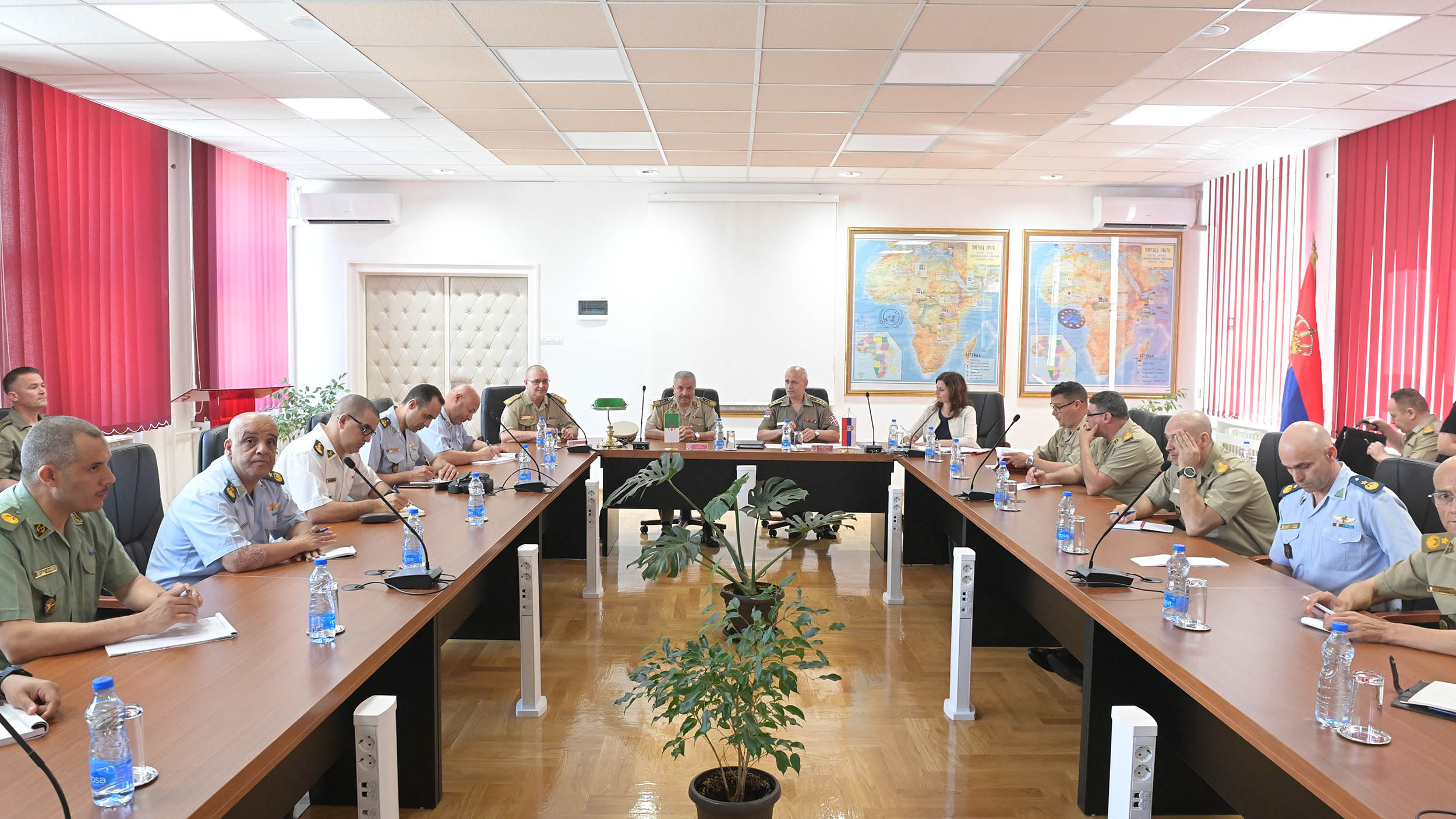 The delegation, led by Head of the Advanced Warfighting School, General Ahmed Lanacer, was welcomed by General Želimir Glišović, Head of the Operations Department (J-3, Serbian Armed Forces General Staff).