Students of Algerian Armed Forces Advanced Warfighting School visit Defence University
Students attending the Algerian People's National Armed Forces Advanced Warfighting School have visited the Defence University in Belgrade today, thus starting their study tour of the Republic of Serbia which will last for several days.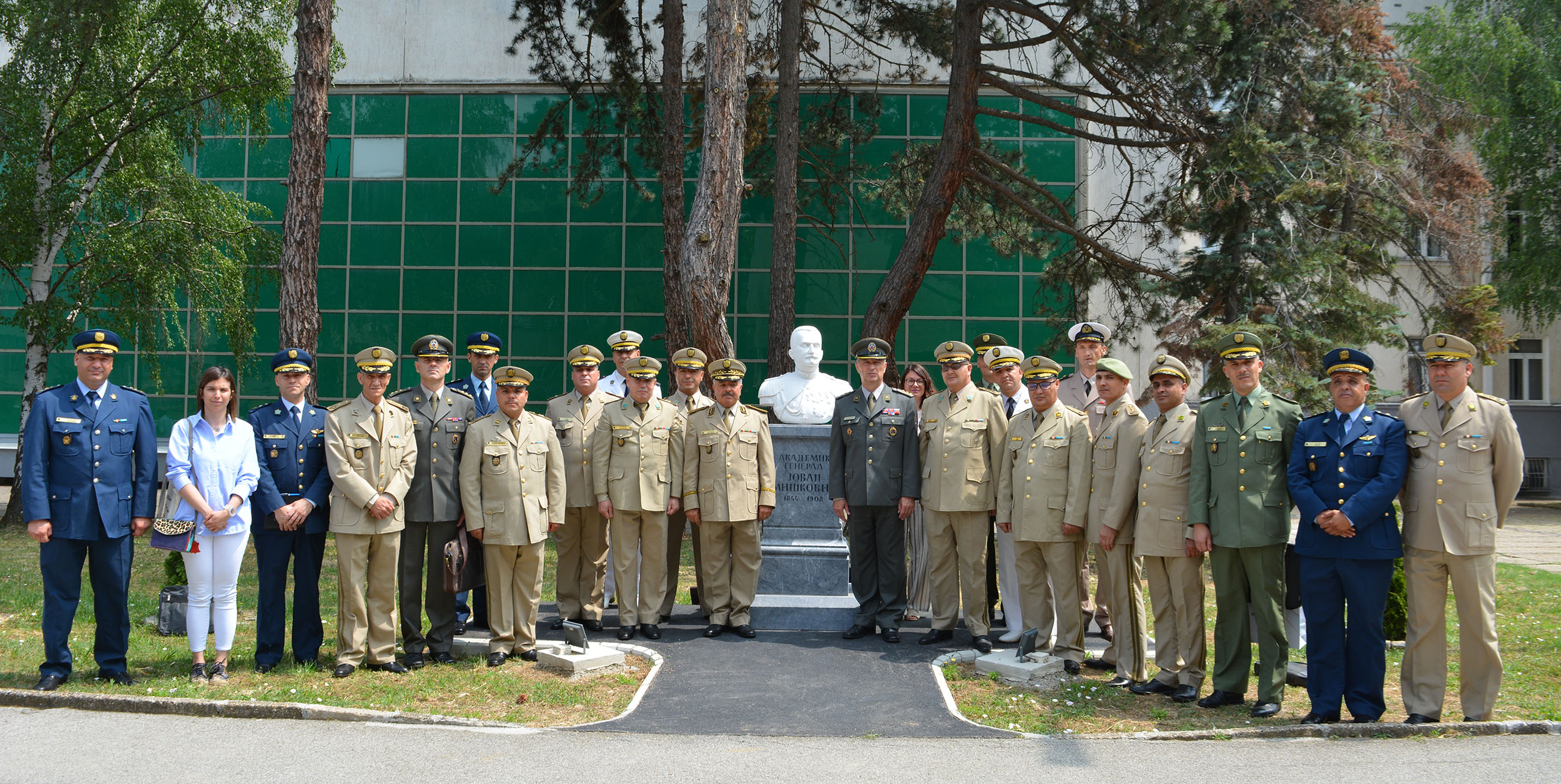 The delegation consisting of Algerian officers, led by the Head of the Advanced Warfighting School, General Ahmed Lanacer, was greeted by Colonel Mićo Suvajac, Head of "Vojvoda Radomir Putnik" National Defence School, Defence University, who presented the educational facilities of organizational units of the Defence University. He particularly emphasized the fact that over the past years, numerous members of Algerian Armed Forces had received their education and training in Serbia, which was proof of a high-level military-educational cooperation between the two countries.

During today's visit, the students of the Algerian Advanced Warfighting School visited the accommodation facilities of the National Defence School, the Department of Army Weapons and Equipment, the Sports Centre and the Memorial Room at the Military Academy.