Meeting between Minister Stefanović and UAE Ambassador Dhaheri
Deputy Prime Minister and Minister of Defence Nebojša Stefanović, PhD, talked today to the UAE Ambassador to Serbia, Mubarak Saeed Burshaid Al Dhaheri, about the defence cooperation between the two countries.

Minister Stefanović and Ambassador Al Dhaheri said that this cooperation is in an upward trend, especially in the fields of military-economic, military-technical and military to military cooperation, and that it is in line with overall relations between our countries, which are at a high level thanks to friendly relations between Serbian President Aleksandar Vučić and the Crown Prince of Abu Dhabi and Deputy Supreme Commander of the UAE Armed Forces, Sheikh General Mohammed bin Zayed Al Nahyan.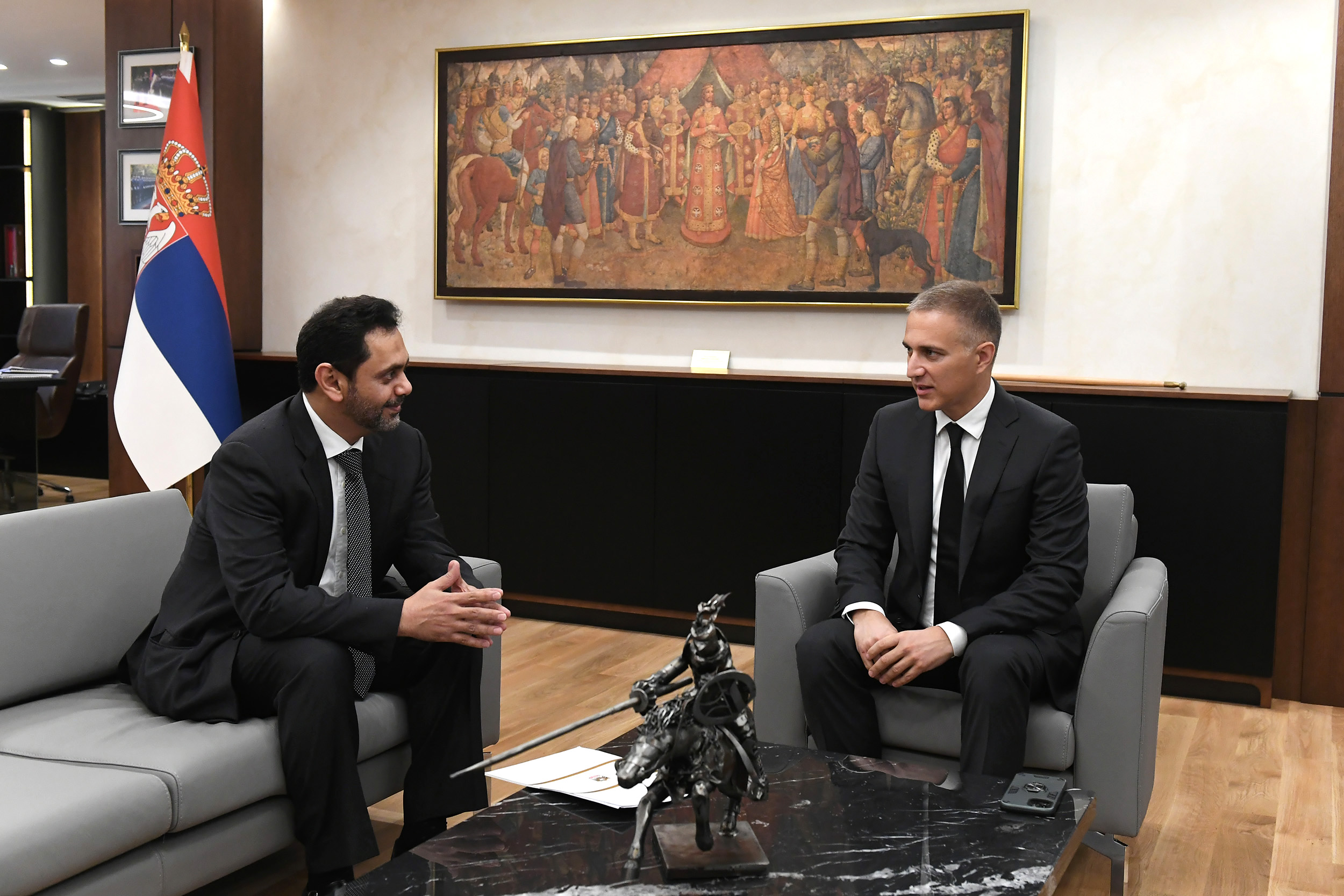 It was emphasized that there is a mutual interest of both sides and a possibility to improve cooperation in other areas, such as military medicine, military education and cyber defence, which would certainly contribute to further strengthening bilateral cooperation between Serbia and the United Arab Emirates.

Minister Stefanović once again thanked the Ambassador for the medical equipment donated by the UAE to the citizens of the Republic of Serbia to support the fight against Covid-19 and emphasized the importance of the Sinopharm vaccine factory, the construction of which recently began in Zemun as a result of Serbia's partnership with China and the Emirates.