President Vučić: Citizens should be proud of their armed forces
The President of the Republic and Supreme Commander of the Serbian Armed Forces Aleksandar Vučić, accompanied by the Deputy Prime Minister and Minister of Defence Nebojša Stefanović, PhD, and the Chief of the Serbian Armed Forces General Staff, General Milan Mojsilović, visited today a display of weapons and military equipment mounted at Belgrade's Ušće by the Ministry of Defence and the Serbian Armed Forces on the occasion of the Serbian Unity, Freedom and National Flag Day.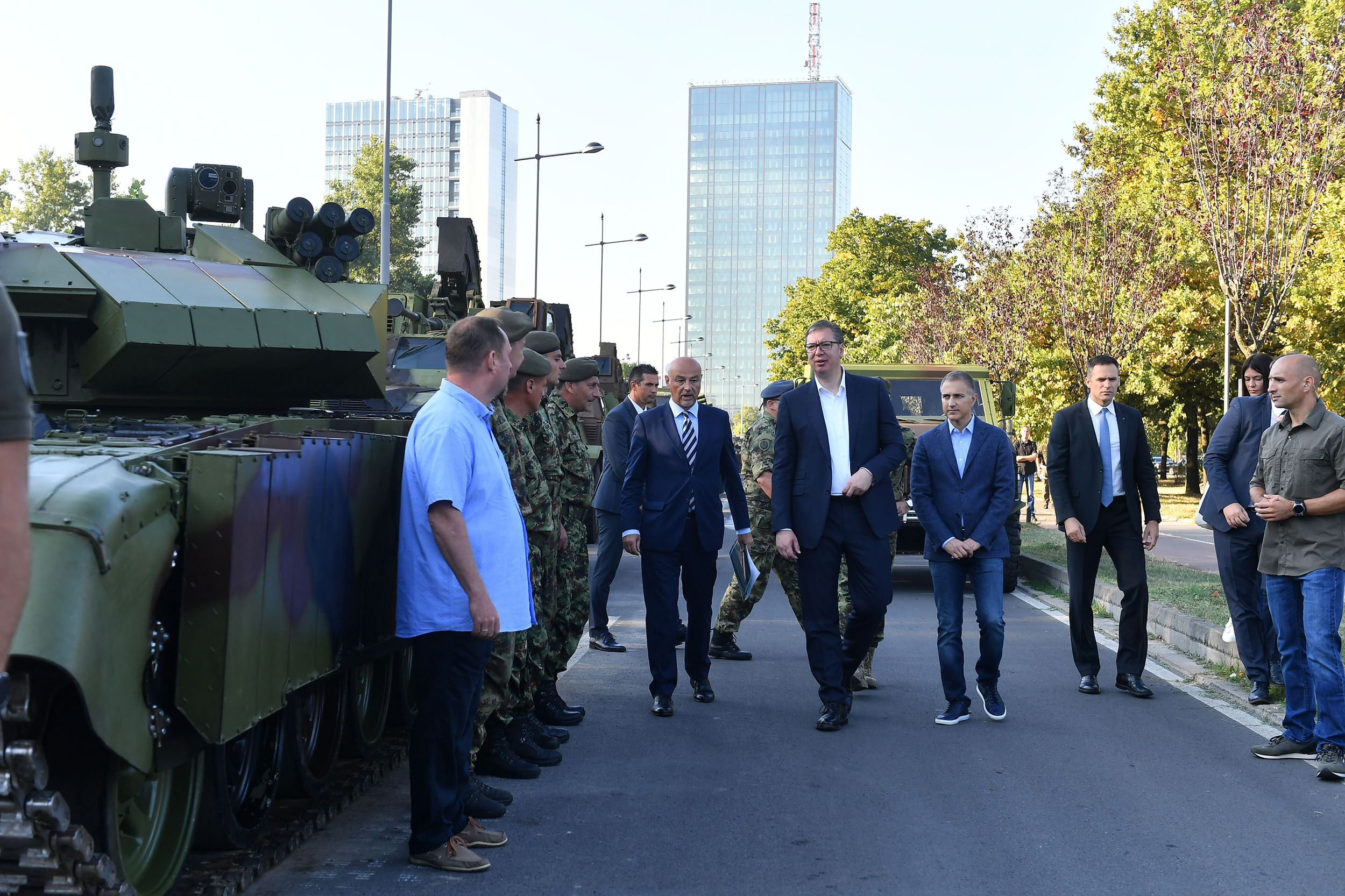 After the tour of the display, the President invited the citizens to come and see the exhibited weapons and military equipment at Ušće today and see how much progress the Serbian Armed Forces have made.

- Citizens will be able to see Pantsirs, Mi-35 helicopters, tanks, PASARS systems, Nora and Lazar weapon systems, Miloš and Little Miloš combat vehicles, our rifles and snipers, everything that a military must have, also drones that we invest and place more and more faith in. They will be able to see the armament that was once destroyed and that we are rebuilding today - Strela and Igla rockets, Kub and Neva missle systems. They will be able to see how much stronger the Serbian Armed Forces are today than they used to be - said President Vučić.

As an example of progress in the armed forces, the President said that compared to a few years ago, the Serbian Armed Forces now have more than 25 helicopters, more fighter and bomber aircraft, and more air defence systems. In addition to the overall progress of the country, the President adds, the development and progress of the armed forces depends on the human factor.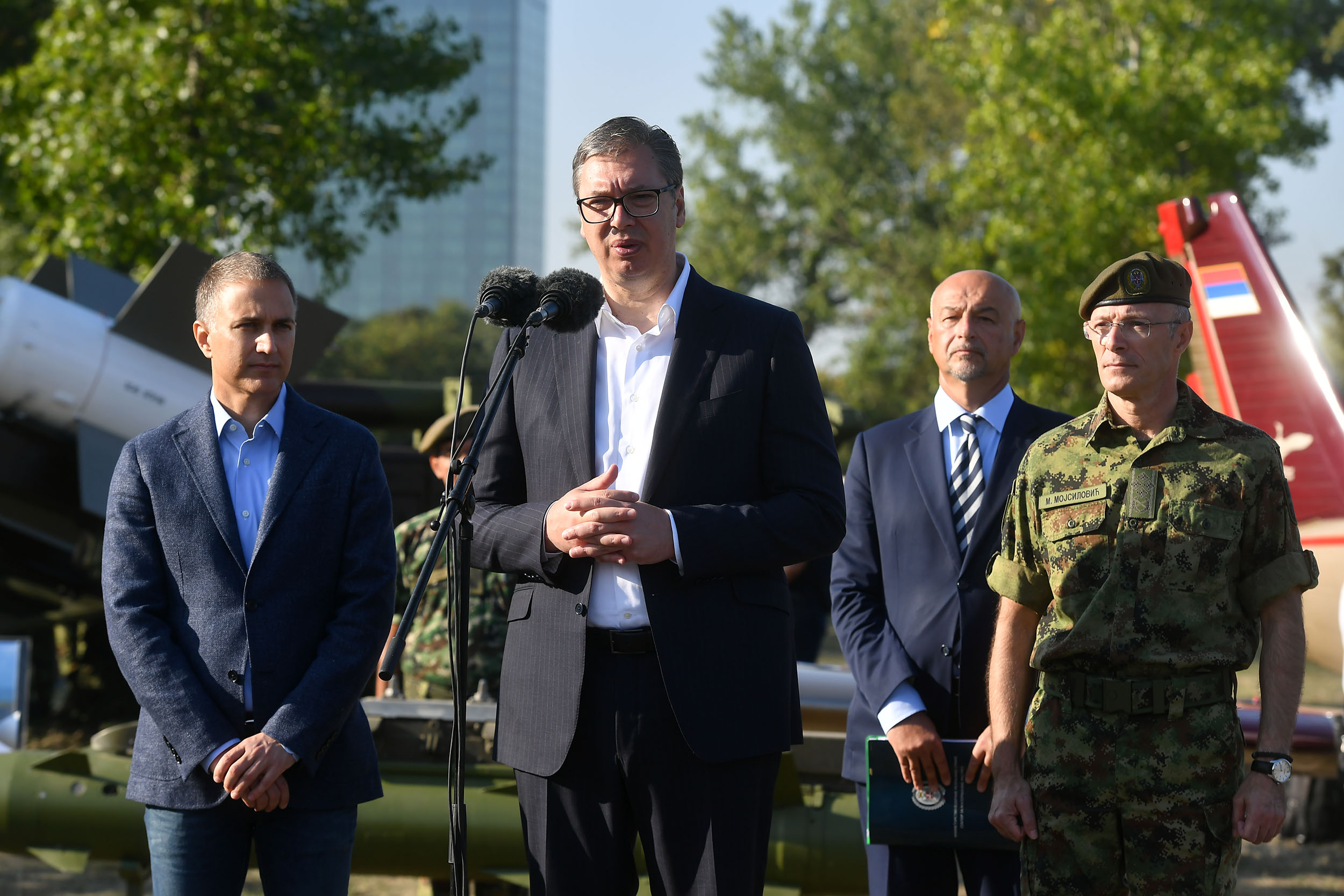 - When we talk about patriotism and love for the military, 70 percent of service members come from the south of Serbia, perhaps even more, as well as the west and the east. The smallest percentage of service members come from the north of Serbia, from Belgrade and Vojvodina. That is why we have to increase salaries even more, so that these people can see their future in the Serbian Armed Forces, because without staff, all these machines are worth nothing - said President Vučić.

President Vučić thanked members of the Serbian Armed Forces and the Ministry of Defence, not only for mounting this display, but also for their hard work and excellent results.

Answering a reporter's question of who wanted to destroy the Serbian Armed Forces' weapons and military equipment and why, President Vučić said that this was done 10-15 years ago and that this is no longer the case.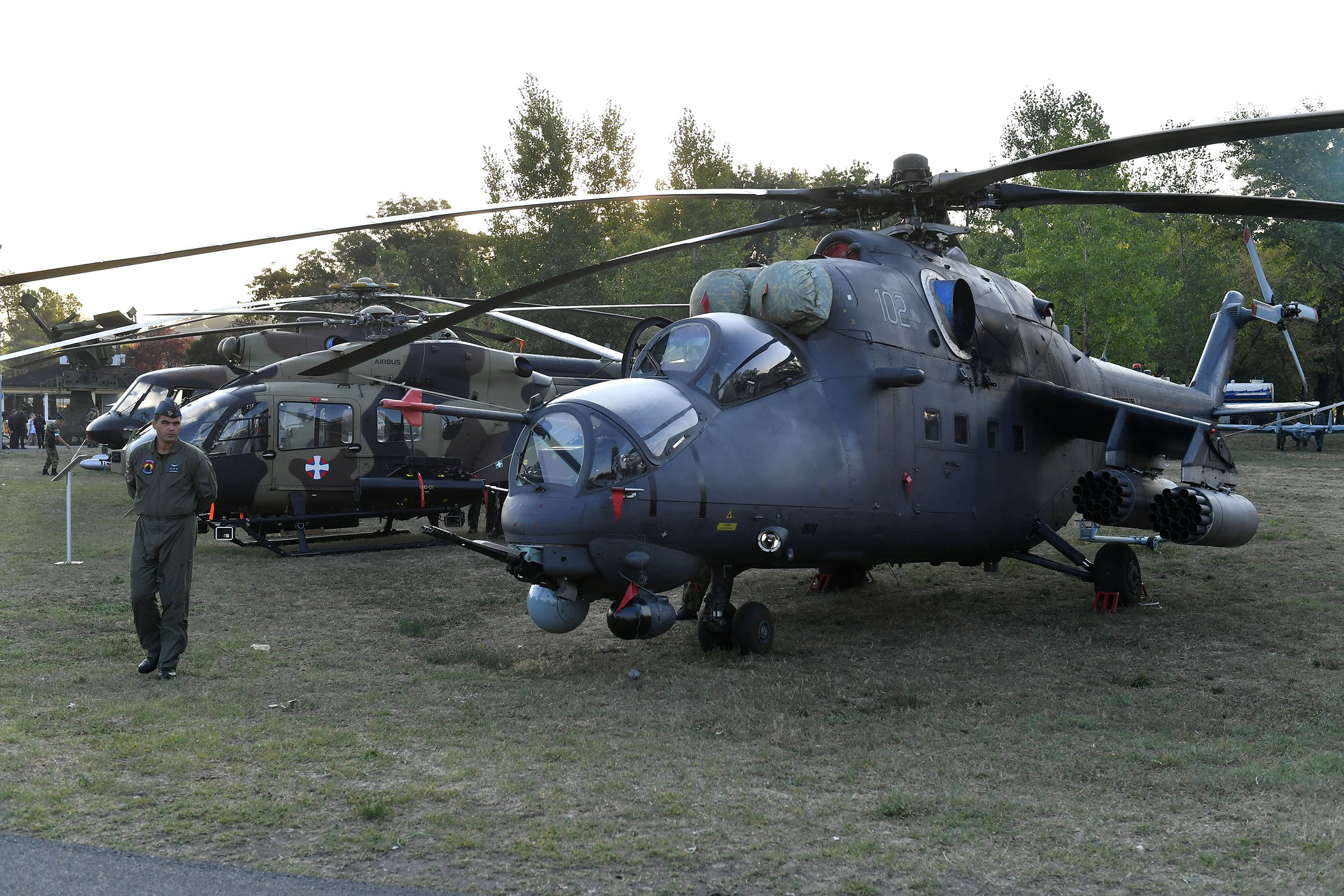 - That's not the case anymore. We now have thousands of weapons that were once destroyed. We are developing our armed forces today. We are neutral, but we are also an independent, sovereign, free and freedom loving country, that knows how to protect itself without harming anyone. Being free and independent is not always easy. It requires taking care of your weapons and your equipment. It is a matter of politics, a firm, clear and unambiguous position. When you have that, you can proudly boast a military such as this - said President Vučić.

He adds that, in addition to renewed resources, the armed forces have built up their food reserves to capacity to be used both during peacetime and in all other situations.

- We have stocked up and spent more money than ever to improve the situation in the armed forces. But we still lack workforce. We think we have the best staff, but we need more. We have to motivate them additionally with salaries and other solutions - announced President Vučić.

- I think that people should be really proud of our armed forces and everything that is on display here today - said the President of Serbia and congratulated all Serbs in Serbia, Republika Srpska and throughout the region on the Serbian Unity, Freedom and National Flag Day, telling them to proudly protect our red-blue-white tricolour.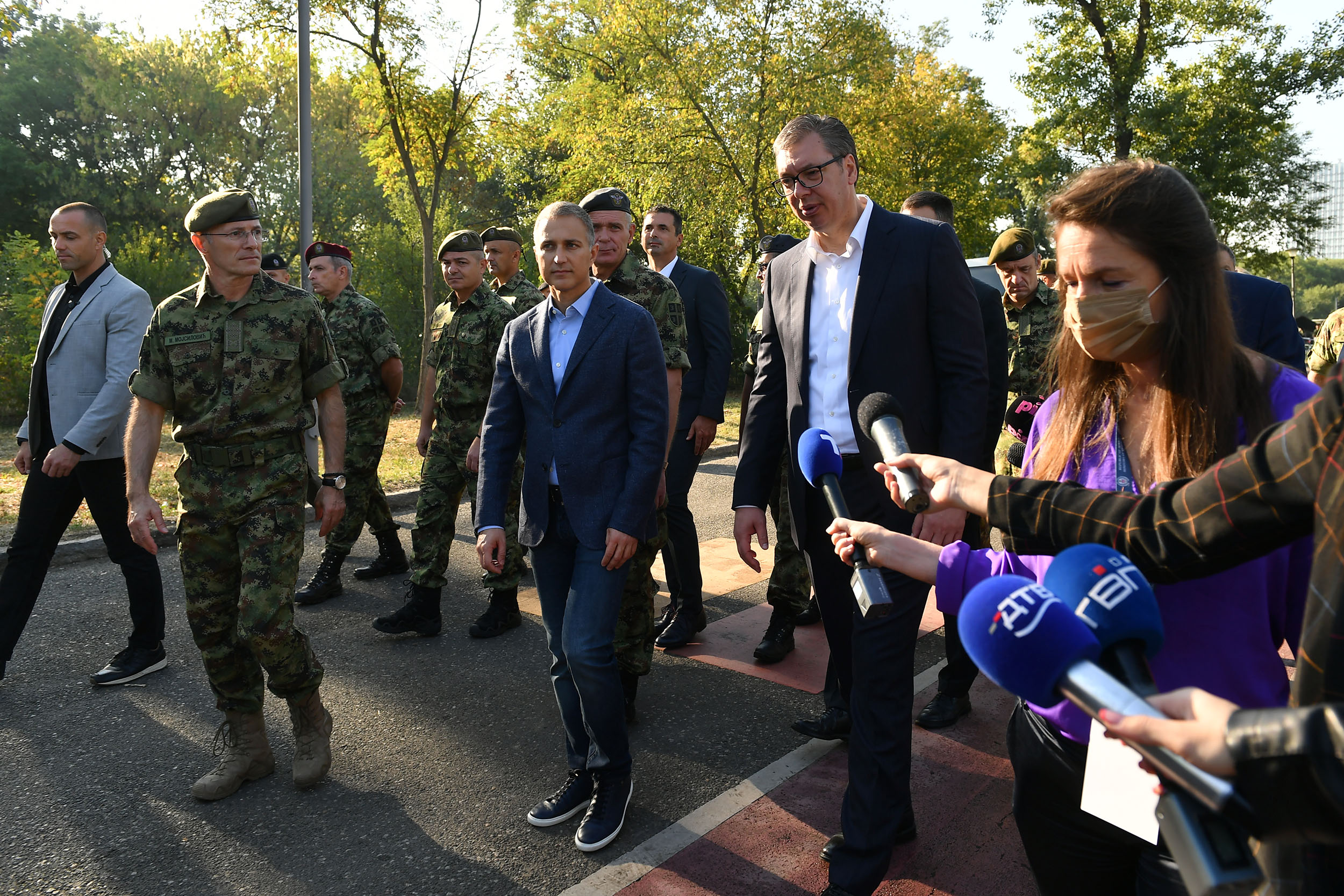 More than 130 combat and non-combat systems, as well as a number of weapons and pieces of military equipment were on display today. Among armaments used by the Serbian Armed Forces units, special attention was given to Serbian Defence Industry products.

At the Military Academy's stand, the advantages of schooling in military schools and academies were presented, and visitors had the opportunity to try their hand at air rifle shooting in the company of military athletes.

At the Military Technical Institute's stand, this eminent institution's weapons research and development projects were presented, and the Military Museum put on a symbolic exhibition dedicated to the Salonica Front breakthrough and mounted a display of weapons and uniforms used in the Balkan Wars and the First World War.