Display of weapons and military equipment at Ušće
On the occasion of the Serbian Unity, Freedom and National Flag Day, the Ministry of Defence and the Serbian Armed Forces will mount a display of weapons and military equipment at Belgrade's Ušće, opening at 8 am on September 15, 2021.

Visitors will be able to see more than 130 combat and non-combat systems, as well as a number of weapons and pieces of military equipment. The domestically produced and imported vehicles and equipment used by the Serbian Armed Forces units will be exhibited - helicopters, unmanned aerial vehicles, air defence systems, armoured and combat vehicles, artillery and missile systems, as well as equipment used by special units.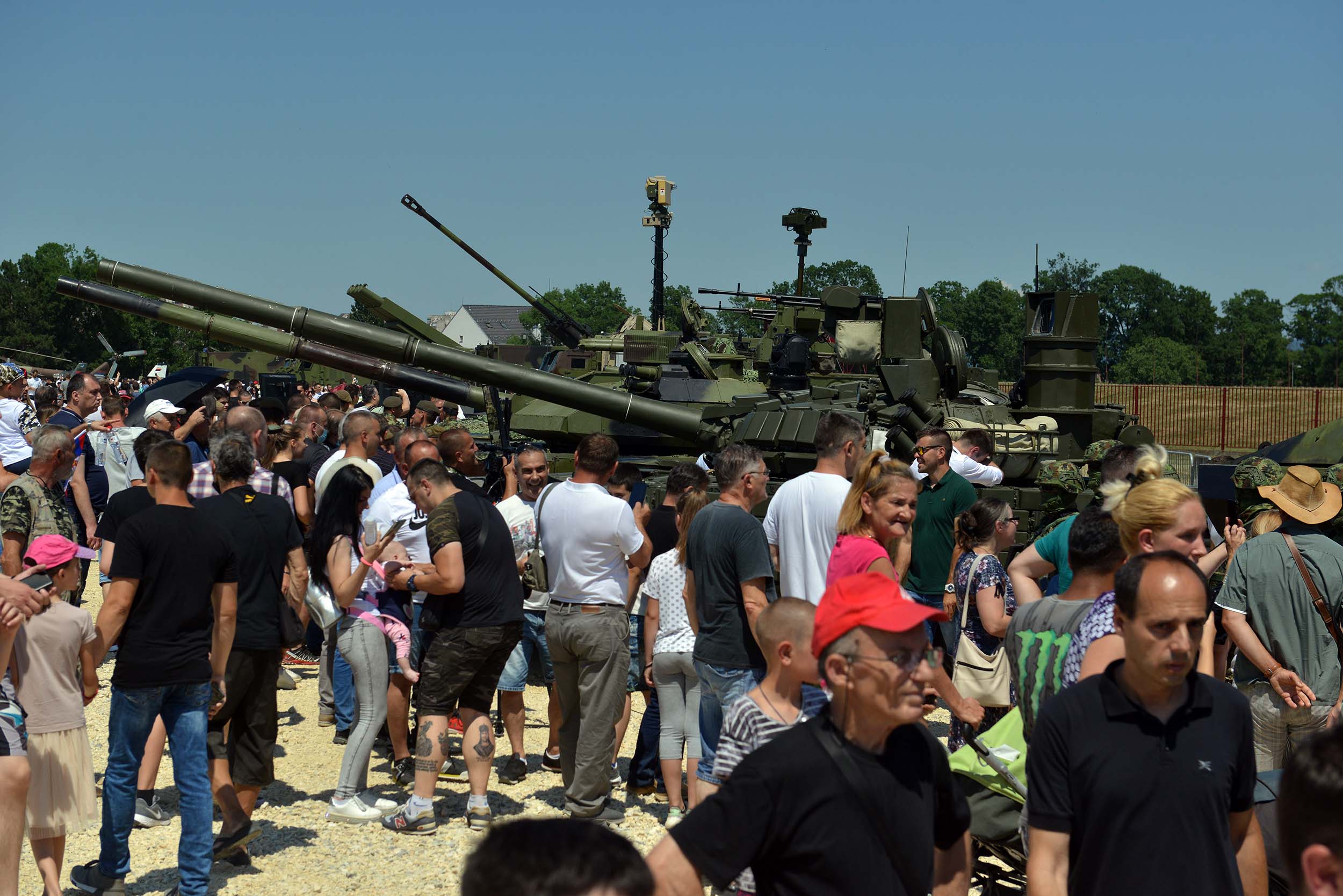 The emphasis will be on the Serbian defence industry products, such as "Nora" and "Oganj" artillery systems, "PASARS" air defence systems, "Lazar" and "Miloš" combat armoured vehicles, as well as equipment and weapons that are currently being modernized and developed for the needs of the Serbian Armed Forces.

At the Military Academy's stand, visitors will be able to try their hand at air rifle shooting, and at the Military Technical Institute's stand, this eminent institution's weapons research and development projects will be presented.

As part of the event, the Military Museum's thematic exhibition relating to the subject of the Salonica Front breakthrough will be displayed, as well as weapons and uniforms used in the Balkan Wars and the First World War.