Serbian military team triumphs at "Guardian of Order" contest
The international military police competition ended today with the victory of the Serbian military team which placed first in the final ranking with 2,248 points, ahead of the Russian team which scored 2,103 points and the Kazakh team with 1,783 points.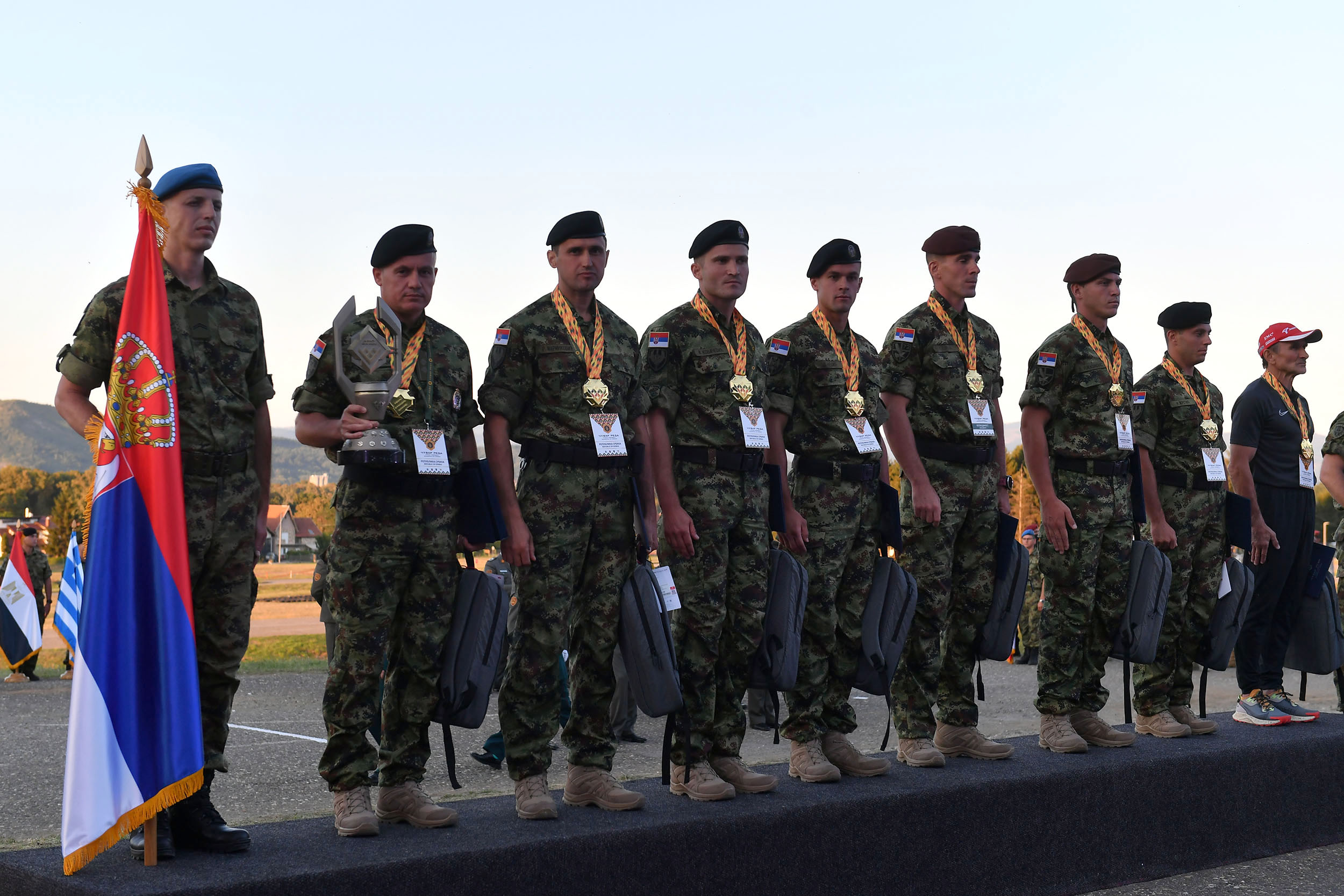 Deputy Prime Minister and Minister of Defence Nebojša Stefanović, PhD, who is currently in Moscow where he will attend the International Army Games finals, congratulated the Serbian military team on his Facebook profile:

"Serbia is the winner of the "Guardian of Order"! Strength, iron discipline, heroic heart!

Congratulations, champions!!!"

The cup and gold medals were presented to the Serbian team by Deputy Chief of the Serbian Armed Forces General Staff, Lieutenant General Petar Cvetković.

– You have competed in skill, strength and physical and mental endurance. You have put your individual and collective qualities to the test. You have learned from each other and more importantly - you have learned about each other. I am sure that the competition that we have successfully completed will contribute to the development of relations between our countries, deepen understanding and strengthen trust between our militaries - said General Cvetković in his address.

The winners of individual phases of the competition were presented with recognitions and awards by Colonel Jovica Matić, Head of the Military Police Department, Serbian Armed Forces General Staff.

– All competitors, without exception, showed top training, professionalism and loyalty to the flag they were fighting for. We saw great soldiers and top athletes, and above all great people - said Colonel Matić.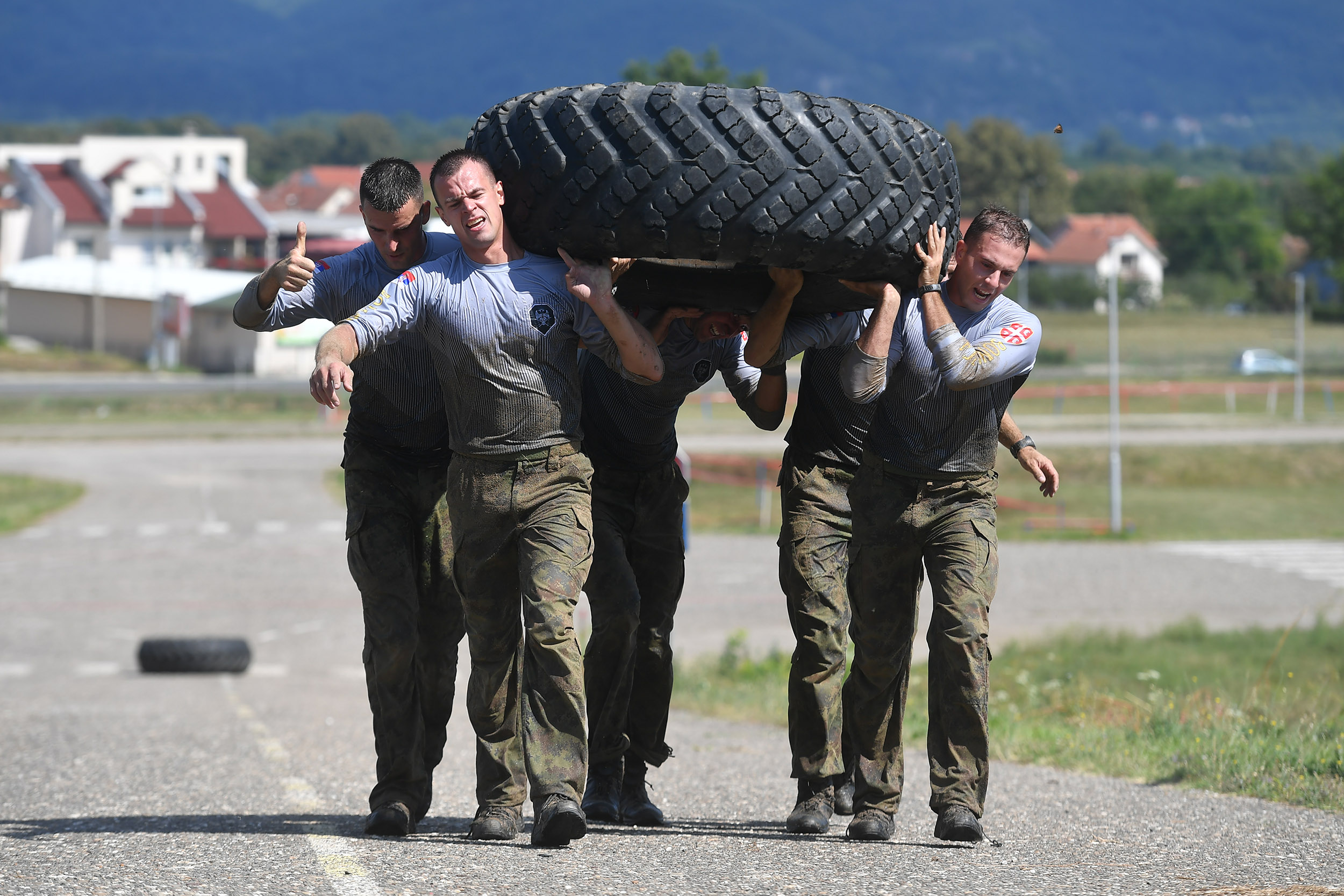 The third-placed Kazakh team was presented with medals and gifts by Brigadier General Petar Latković, Head of the Training and Doctrine Department, Serbian Armed Forces General Staff, while the Russian team was presented with medals by Acting Assistant Minister of Defence Predrag Bandić.

The "Heroes' Race" held today at the "Beranovac" range, was the final phase of the "Guardian of Order" contest, a discipline at the International Army Games, which marked the end of the competition of military police units from Cyprus, Qatar, Kazakhstan, Iran, Russia and Serbia and the victory of our country's military police team.

Although the Russian team triumphed in the fourth phase of the competition, Serbia kept a convincing first place it had secured by winning the first three phases of the competition.

The Kazakh team took second place in the "Heroes' Race" and the Iranian team took third place, which decided the bronze medal winner.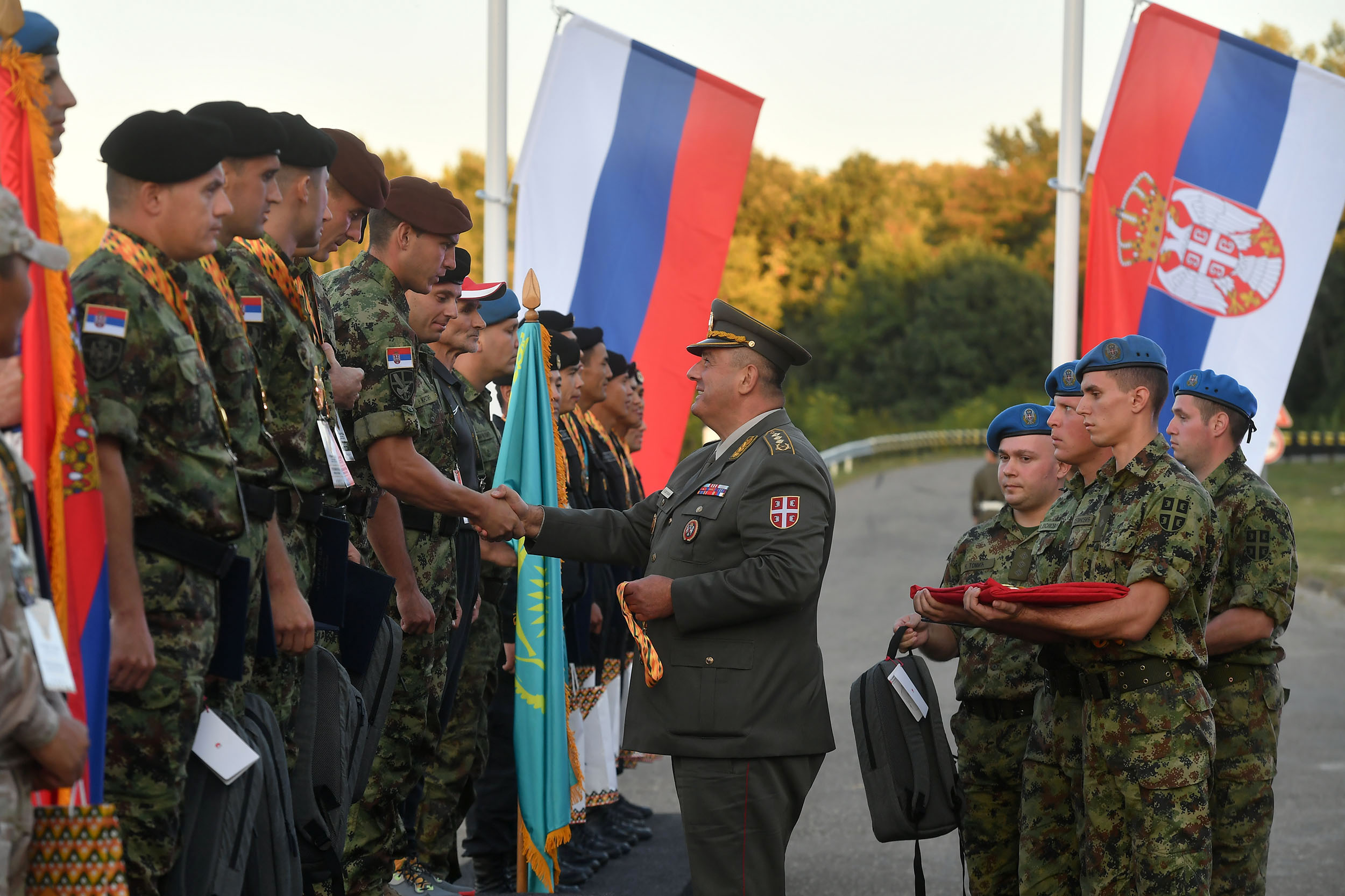 The Serbian military team consisted of Lieutenant Colonel Borko Luković, Major Radovan Marinković, Captain Milan Kovačević, Lieutenant Danilo Nešić, Staff Sergeant Nikola Bursać, Sergeant Petar Vukašinović, Corporal Nikola Krstić and Dušan Jakovljević.