Serbia takes lead after second phase of "Guardian of Order"
The second phase of the international military police competition "Guardian of Order" brought a slight advantage to the Serbian military team, which scored 419 points today thanks to its two two-member patrols that shot remarkably well.

Our team took the lead with 1,050 points ahead of the Russian team, which scored a total of 972 points. The Kazakh team has kept the third place with 778 points ahead of the Iranian team with 726 points in the overall ranking. The Republic of Cyprus is currently fifth with 257 points, followed by the State of Qatar with 138.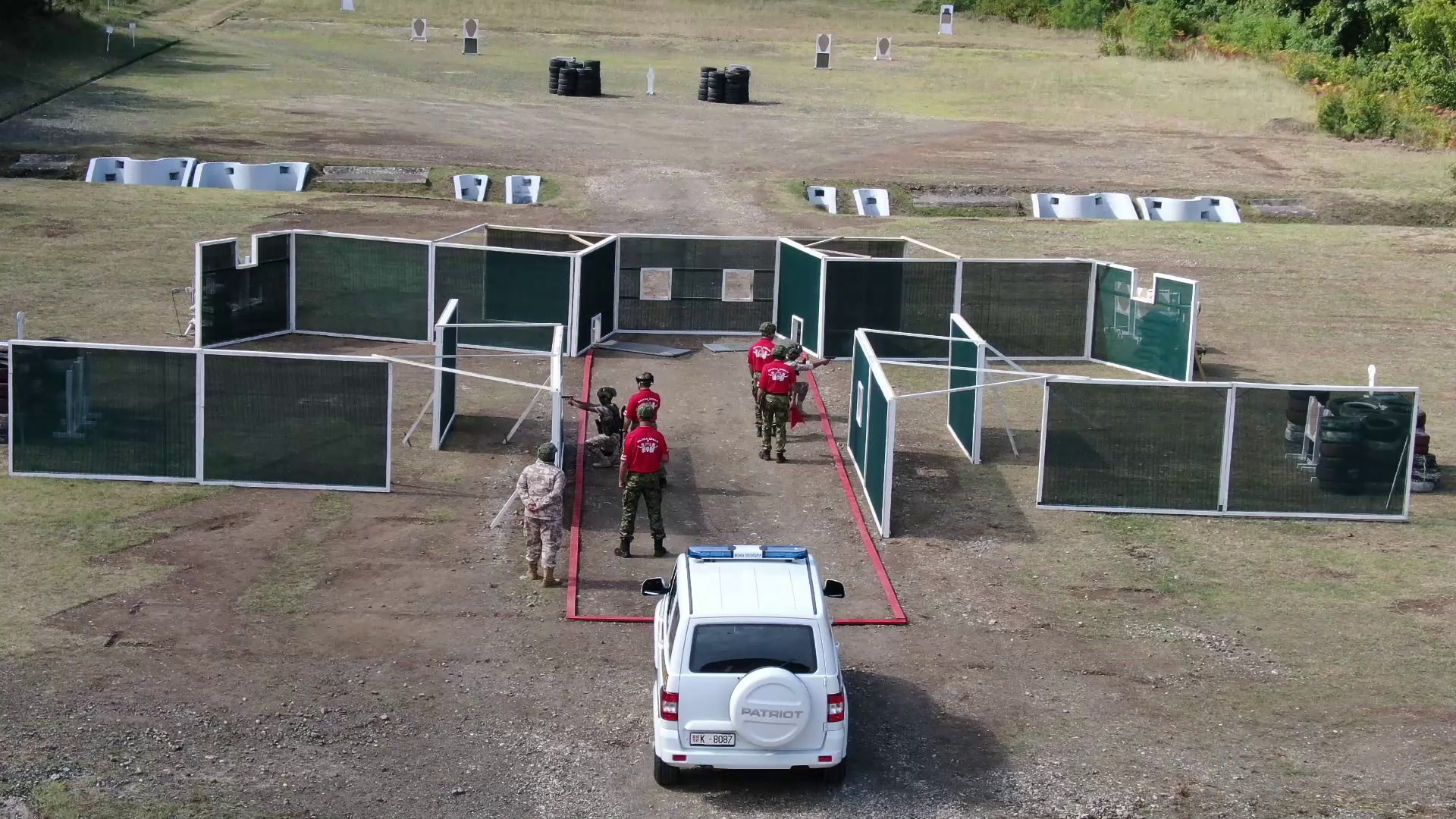 Two two-member patrols gave the Serbian MP team an advantage, achieving the best score among 12 patrols from six countries. Our team's second patrol, consisting of Sergeant Petar Vukašinović and Corporal Nikola Krstić, was the most successful with a hit factor of 2.15. The first Serbian patrol, consisting of Major Radovan Marinković and Staff Sergeant Nikola Bursać, placed immediately behind them, scoring a hit factor of 2.04. The first Russian patrol, consisting of Lance Corporal Vyacheslav Norbu and Sergeant First Class Vladimir Cherni, took third place with a hit factor of 1.83.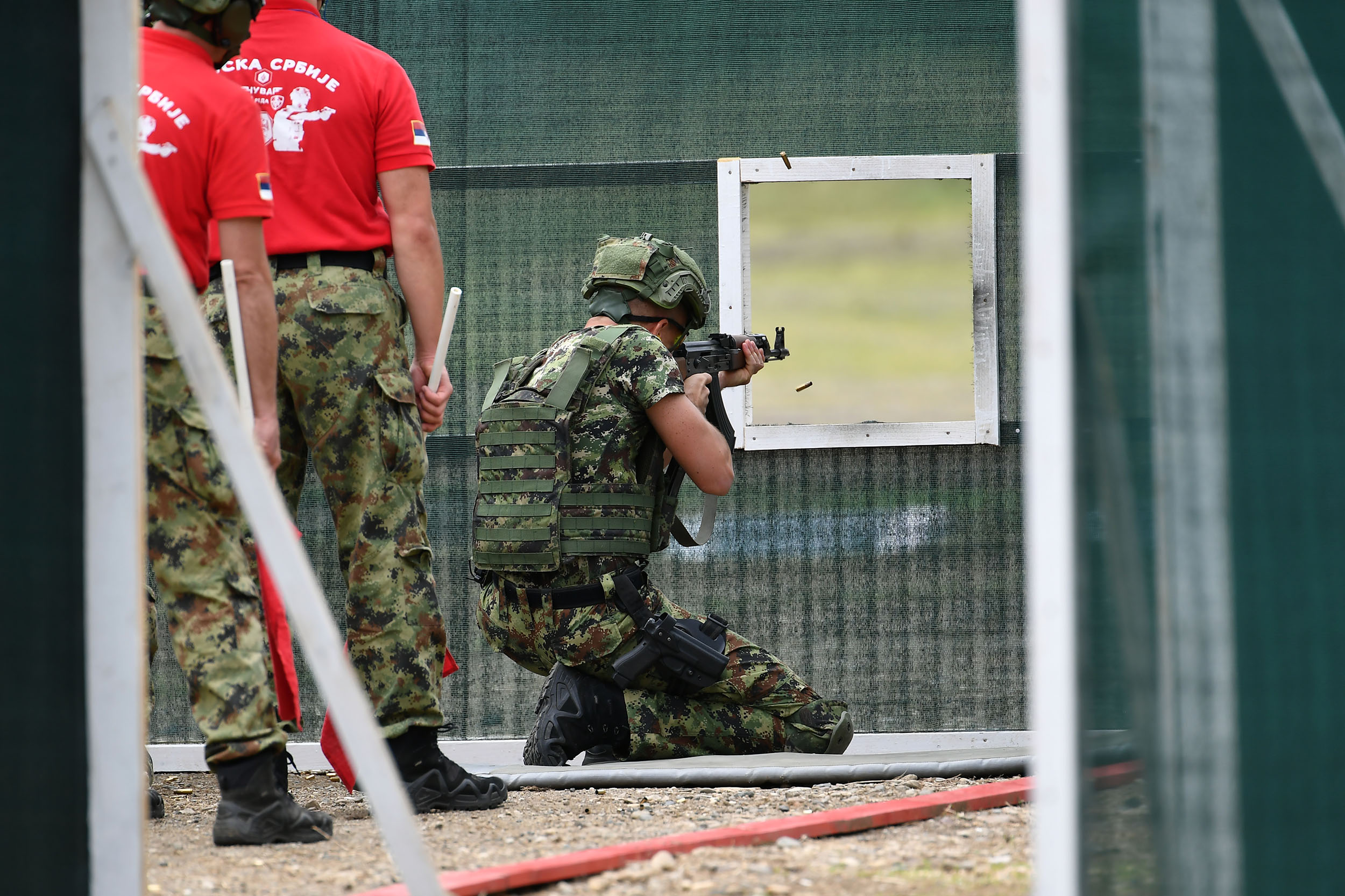 Today, as in the first phase, military policemen used a 7.62mm M70 automatic rifle and a 9mm "Glock" semi-automatic pistol. The situation simulating an urban combat environment consisted of stationary and moving pistol targets at a distance of 5 to 15 metres, while automatic rifle targets were placed at a distance of 50 to 100 metres.

The third phase of the competition, called "Military Police Patrol Route", will be carried out tomorrow, at the "Beranovac" training ground. In this phase, three-member MP patrols will have to complete 13 tasks from different segments of military police training.