Training on Combat Helicopters Mi-35


Minister Vulin: Development of Serbia is followed by development of the armed forces

Minister of Defence Aleksandar Vulin and Chief of General Staff of the Serbian Armed Forces General Milan Mojsilović, accompanied by Commander of the Air Force and Air Defence Major General Duško Žarković, attended flight training of members of the Serbian Armed Forces on combat helicopters Mi-35 on the airfield "Sergeant – Pilot Mihajlo Petrović" in Niš.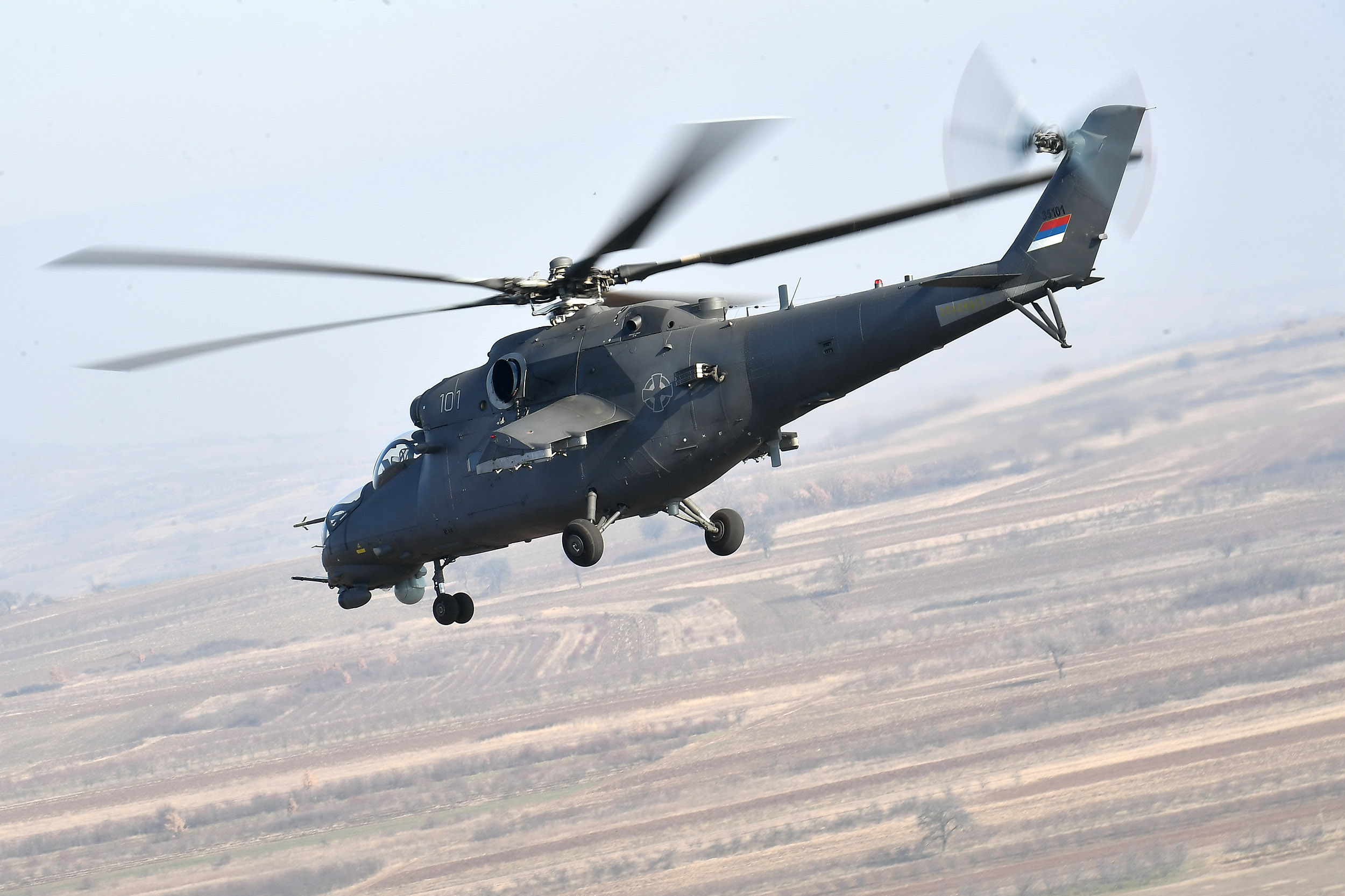 Minister Vulin stated that the Serbian Armed Forces were being renovated which had not been done for decades. "Owing to perseverance of President of Serbia and Supreme Commander of the Serbian Armed Forces Aleksandar Vučić, we are acquiring the best assets and our pilots have the best and latest aircraft for the first time in their career" – the minister of defence stated.

He saw at first hand the achieved level of competence of the crews, as well as the superb performance of helicopter Mi-35, which is considered to be one of the best attack helicopters, intended for execution of combat tasks in all weather conditions.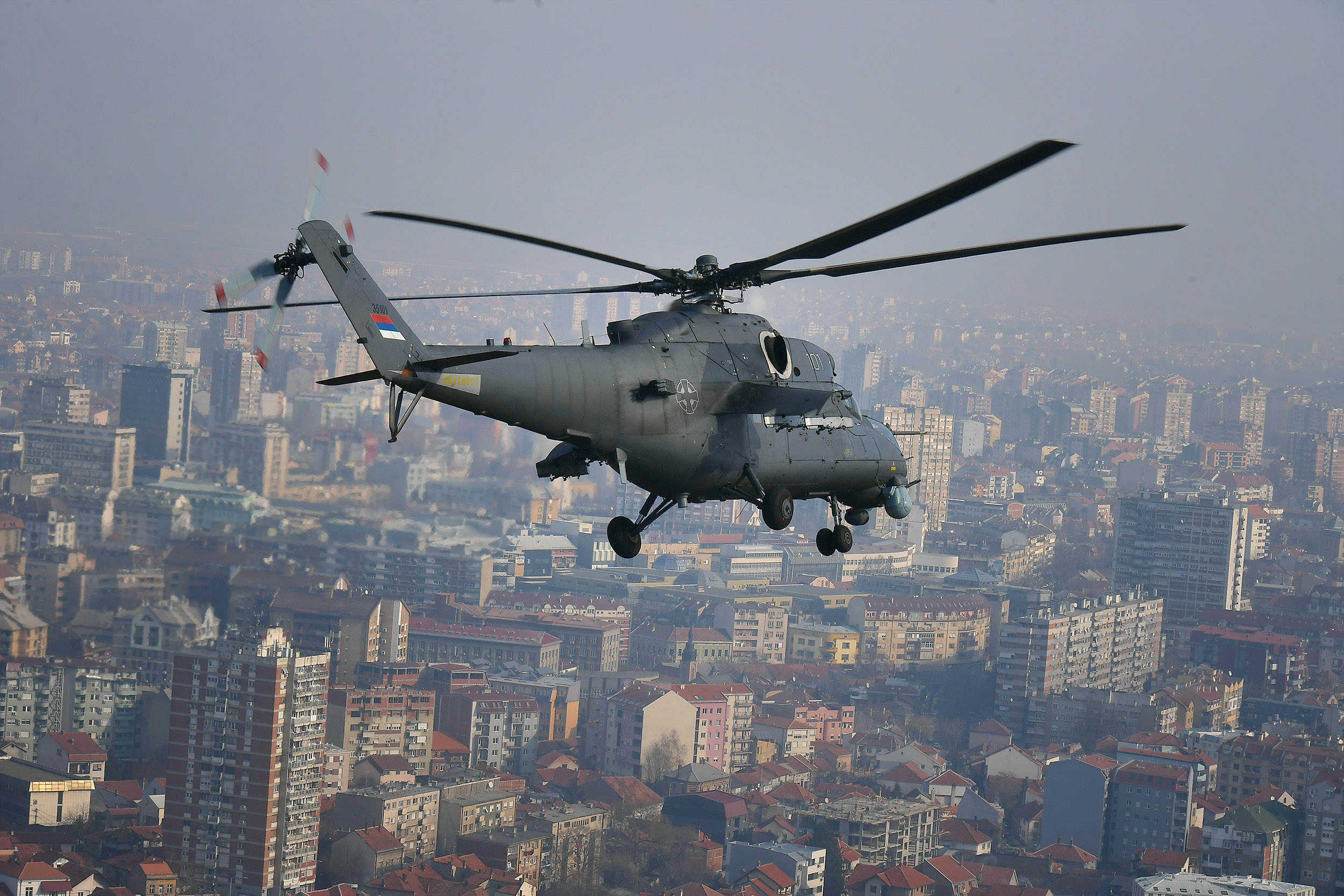 Basic characteristics of Mi-35 are great fire power and strong armour, and with procurement of these aircraft Serbia has obtained modern combat helicopters for support to land and special forces.

Main use of helicopters Mi-35 is execution of combat engagement against targets on the ground in the framework of air fire support to forces of the Army. Apart from that, they are capable of engaging targets in the air space, carrying out transport of personnel and cargo, execution of reconnaissance and patrol tasks and dropping airborne teams.

Helicopters Mi-35 possess protection against impact of infantry weapons and they are equipped with modern navigation devices, digital indicators, electronic indicators and surveillance-sighting system.