Intensification of defence cooperation with Italy
The 10th bilateral defence consultations between the Serbian and Italian Ministries of Defence have been held in Rome. On this occasion Head of the International Military Cooperation Department Navy Captain Milan Konjikovac and Head of the International Cooperation Section of the 3rd Department Captain Navy Enrico Abati ascertained that the close and friendly relations between two countries were confirmed through the defence cooperation, as well.

It was mutually assessed that the bilateral military cooperation was excellent and developed with commitment to intensification in key areas in the following period.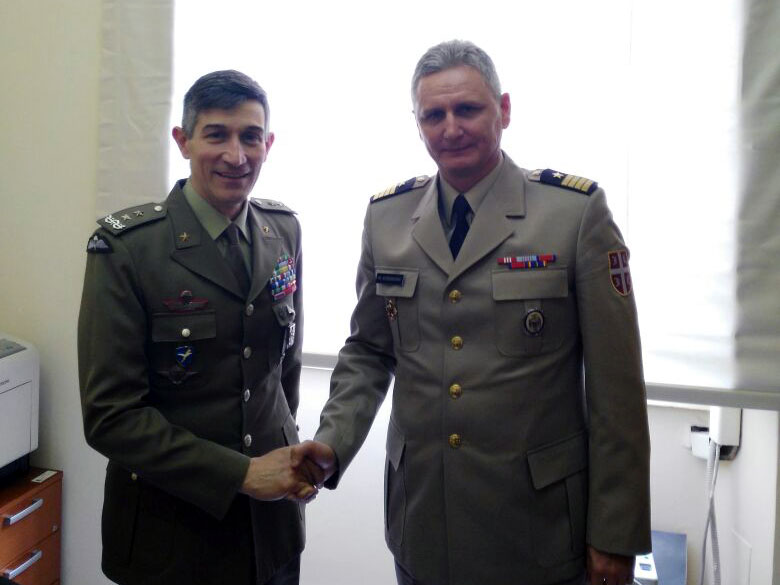 Captain Navy Konjikovac emphasized that meetings at a high level gave a special quality to the collaboration and expressed the expectation that this practice would continue this year. He stressed that the crown of the cooperation was made by the joint participation in multinational operations, especially the joint engagement in UN mission in Lebanon. He repeated the commitment to intensification of the cooperation in the sphere of military education and professional development of officers of two armies, military medicine, and that it is necessary to use potential for the enhancement of military-economic and military-technical cooperation. He expressed gratitude for professionalism of the Italian contingent within KFOR, which unequivocally contributes to the regional stability.

Captain Navy Abati said that the Republic of Serbia was the most important Italian partner in the region and repeated the readiness for continuation of the support in the EU integration process. Emphasizing the significance of military-military cooperation, he stressed that the special quality were the joint military exercises, which contribute to the improvement of operational capabilities level of two armies and reaching interoperability. The continuation of participation in EU and UN missions in the following period, with possible expansion, would additionally contribute to better understanding and trust at global level, which would lead Serbia and Italy to confirm the true and strategic partnership.

The interlocutors have exchanged the attitudes and experiences of the cooperation within the European Union Common Security and Defence Policy using mechanisms of the Partnership for Peace Programme, as well as the effect of the migrant crisis on the political and security situation in the region.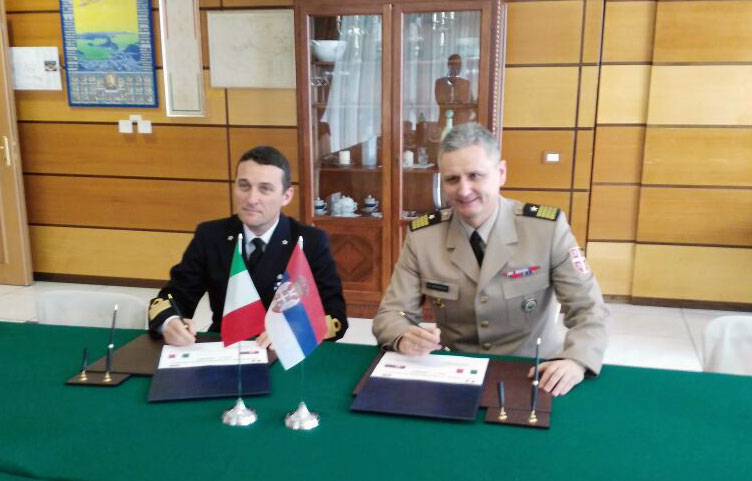 During the visit, the delegation of the Serbian Ministry of Defence was received by the Deputy Head of the 3rd Department of Defence General Staff in charge of military policy Major General Lorenzo D'Addario.

At the end of the meeting, the 2017 Bilateral Military Cooperation Programme was coordinated and signed.