Enhancement of Defence Cooperation with Germany
The 2017 Bilateral Military Cooperation Programme between the Ministry of Defence of the Republic of Serbia and German Federal Ministry of Defence was signed at the Department for International Military Cooperation by Captain (Navy) Milan Konjikovac, Head of the Department for International Military Cooperation, and Lieutenant Colonel Ingo Gnoyke, German Defence Attaché in Belgrade.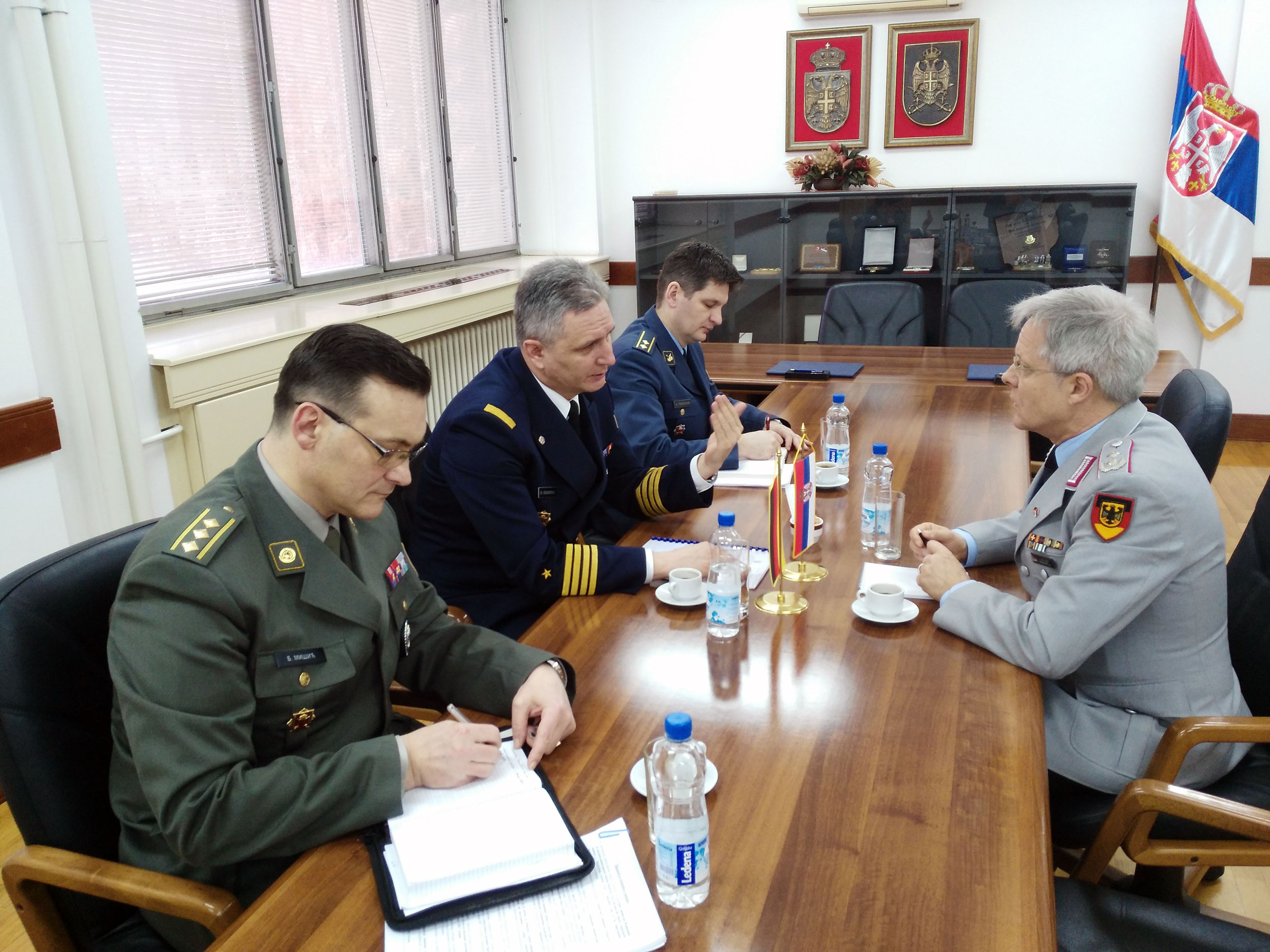 Captain Konjikovac assessed the defence cooperation as meaningful and diverse, with the potential and capabilities for further qualitative progress. He stressed the importance of high level meetings for determining the strategic directions and further development of cooperation, expressing the hope that after the legal framework had been redefined, a defence cooperation agreement will be signed. He pointed out that joint engagement in EUTM Mali adds special quality to the cooperation, as well as some progress and the recognized potential for the enhancement of military economic cooperation.

Lieutenant Colonel Gnoyke conveyed that Serbia is an important partner of Germany in the field of defence. There is a willingness to continue cooperation in the main areas, particularly through the "Assistance in training and education" programme, enhanced mutual engagement in multinational operations, as well as the intensification of cooperation in the field of military medicine and CBRN. He pointed out that connections between the members of the two armies can be further strengthened in the field through organization of joint training and exercises, which contribute to improving the functional abilities of the two armies.