Successful cooperation with the Russian Federation continues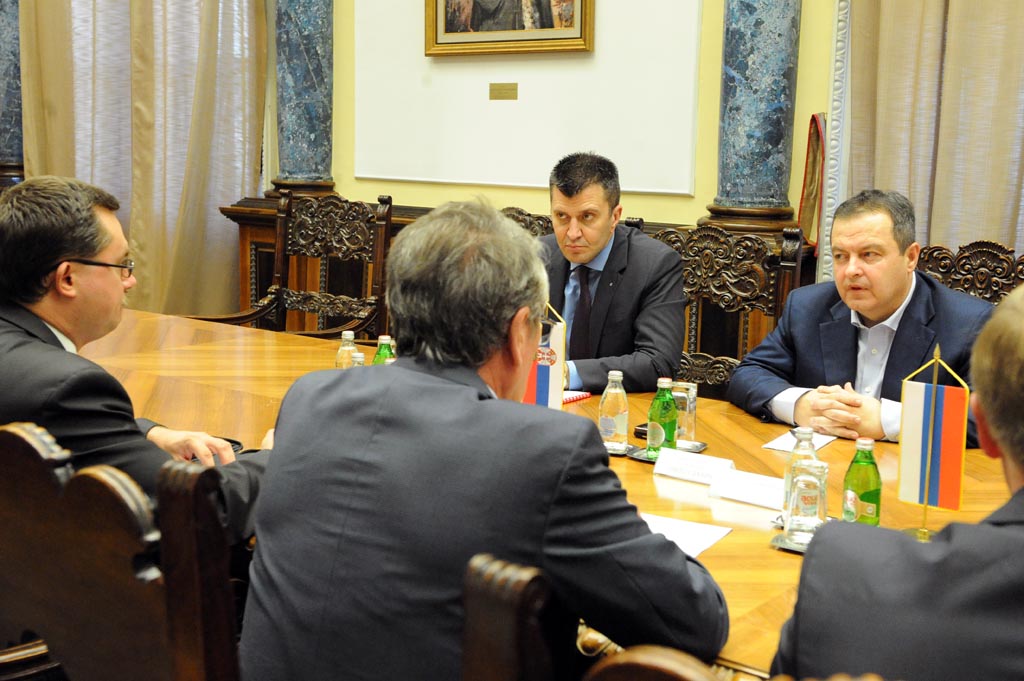 First Deputy Prime Minister and Minister of Foreign Affairs of the Republic of Serbia Ivica Dacic and Minister of Defence Zoran Djordjevic have met today in Belgrade with Russian Ambassador Alexander Chepurin with the aim of improving cooperation between the two countries. It was concluded that the cooperation so far was mutually successful and that it is expected to continue in all areas of importance and to the common interest.

The interlocutors discussed the current situation, humanitarian operations carried out by the Russian Federation, as well as other aspects of regional and global political and security situation.

Chepurin pointed out that he expects the improvement of cooperation in all fields, in accordance with the Declaration on Strategic Partnership between the two countries and added that the involvement of the Russian Federation on the establishment of humanitarian corridors speaks that the aim of these operations is exclusively of humanitarian nature and directed towards saving lives and preventing suffering of innocent and helpless civilians.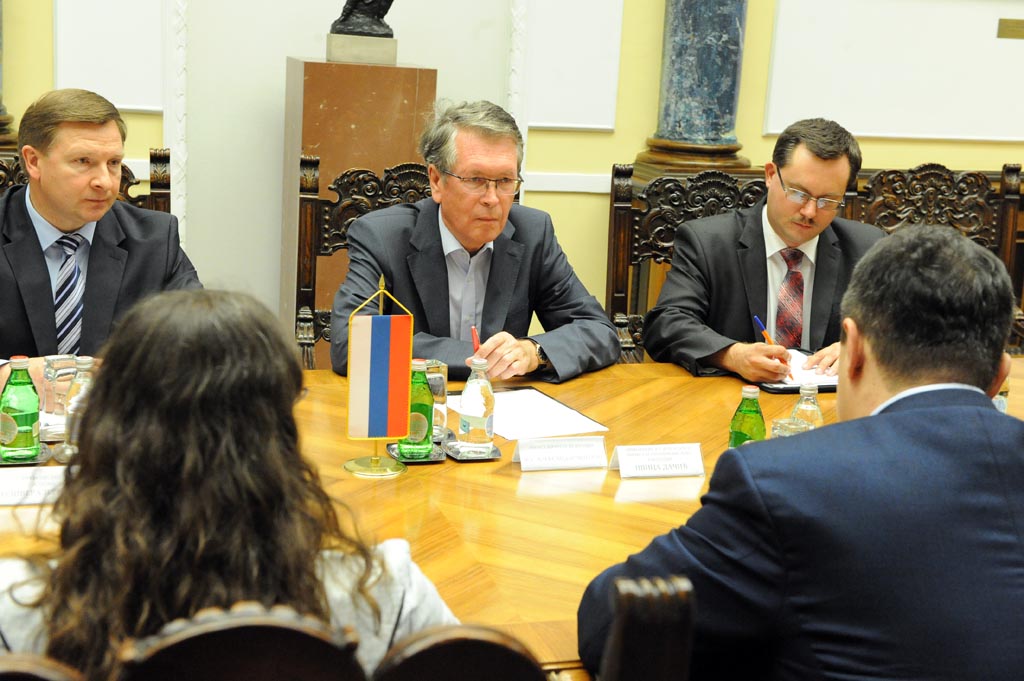 During the meeting, Ministers Dacic and Djordjevic emphasized the principled position of Serbia on respecting the territorial integrity of all states of the United Nations and supporting all international activities that are aimed at building and maintaining peace and security in the world. This is particularly evident when it comes to humanitarian operations and preventing the hardships and the suffering of innocent civilians in the regions affected by armed conflicts. The Republic of Serbia best demonstrated is its humane treatment of civilians during the current migrant crisis, particularly bearing in mind its own experience in the not so distant past, and received recognition from the entire international community.

The Serbian government will, even in a complex economic situation, assess the possibilities for the collection of the humanitarian aid, as a contribution to the success of humanitarian operations performed by the Russian Federation.

At the meeting, gratitude was emphasized for the support of the Russian side to our foreign policy priorities, with simultaneous understanding of the importance of maintaining good relations with all partners, both in the East and the West, and in the process of Serbia's accession to the European Union, which is our foreign policy priority. Serbia will continue to implement the policy of military neutrality and to cooperate with all partners both in the East and the West.