Spanish soldiers attend course at CBRN Training Centre
Members of the Spanish Armed Forces are currently doing a specialized course on toxic chemical substances at the SAF CBRN Training Centre in Kruševac.

The course is being delivered by certified CBRN Centre instructors, and it aims to enhance the soldiers' knowledge on toxic chemicals and occupational health and safety measures, and to provide them with practical training in handling these toxic substances.

The course, which is being carried out in specialized labs and at the Ravnjak range, includes CBRN patrols performing reconnaissance of contaminated soil and facilities, detection and chemical decontamination of weapons and equipment, as well as the provision of medical assistance for chemical exposures.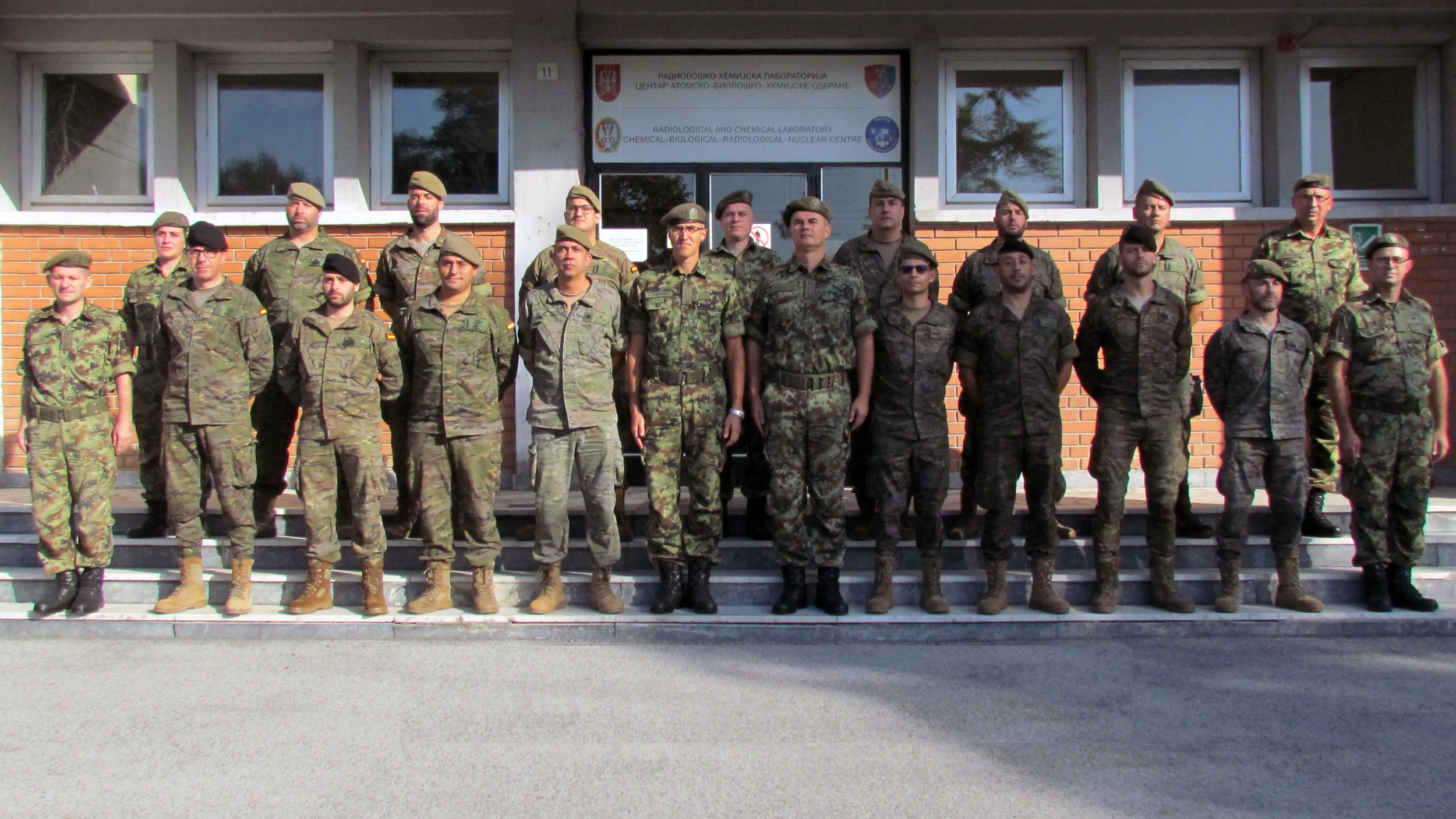 Based on technical agreements, members of foreign armed forces have had the opportunity to attend courses on toxic chemical substances at the CBRN Training Centre since 2016, which testifies to the quality of the courses and the expertise of SAF instructors in CBRN field, and contributes to the development of overall bilateral relations with partner states.