Farewell visit from KFOR Commander
The Chief of the Serbian Armed Forces General Staff, General Milan Mojsilović, received today the outgoing KFOR Commander, Major General Angelo Michele Ristuccia, who is due to hand over the command of international forces in Kosovo and Metohija next month.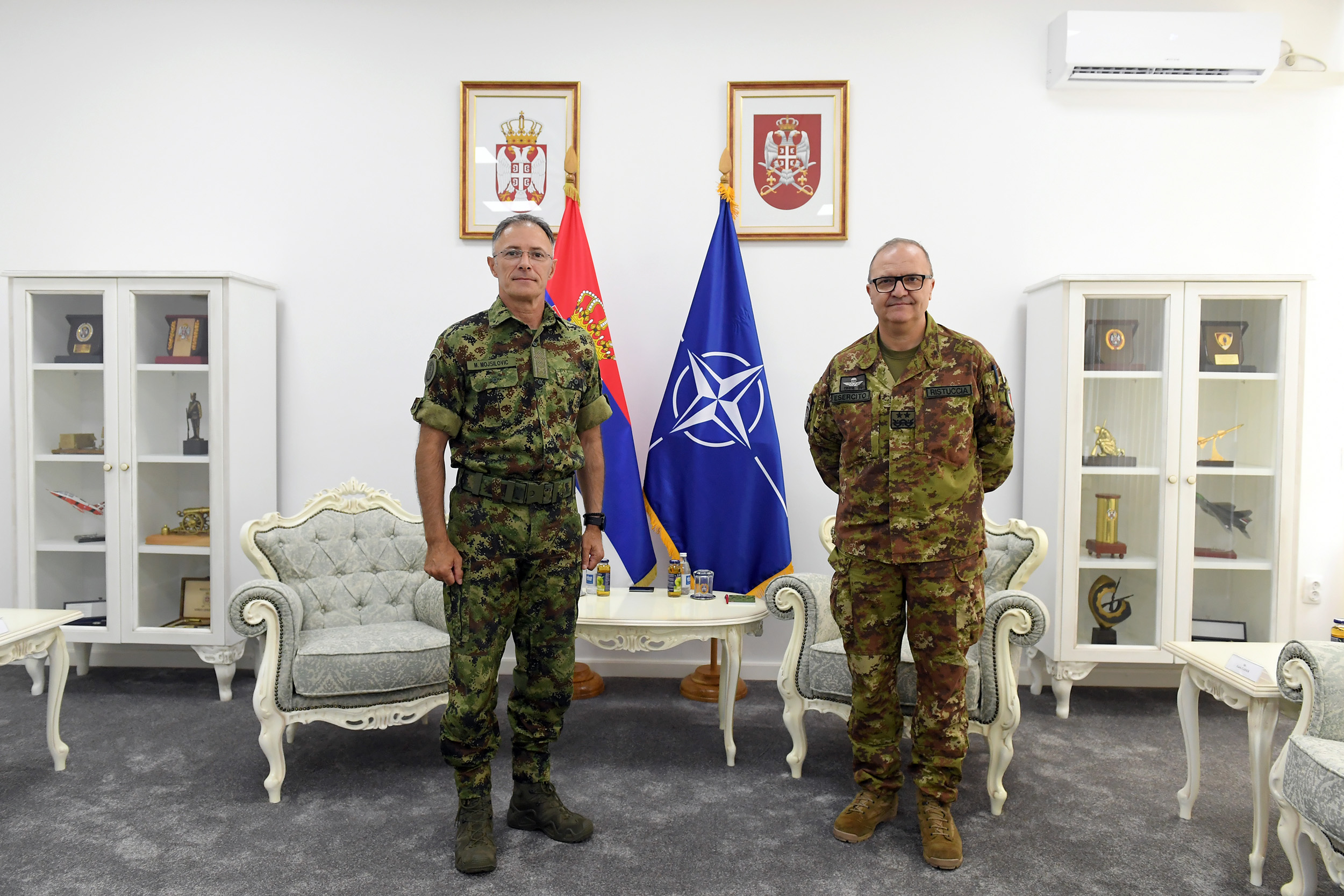 The current security situation in Kosovo and Metohija and the results of cooperation between the Serbian Armed Forces and KFOR during General Ristuccia's term as commander were discussed during the meeting at the General Staff.

The situation in the Province was assessed as still being unstable, and it was highlighted that the professional cooperation between the Serbian Armed Forces and KFOR in the previous period had been professional and aimed at easing the tension on the ground and preventing the crisis from escalating.

At the end of the meeting, General Mojsilović thanked the Italian general for the cooperation and for having personally contributed to creating a safe environment in Kosovo and Metohija, and wished him success in his future roles.