Assistant Minister Bandić meets with outgoing Ambassador of Cyprus Theophylactou
Today, Assistant Minister for Defence Policy Predrag Bandić met with the outgoing Ambassador of the Republic of Cyprus Demetrios Theophylactou as the latter's term in Belgrade ends.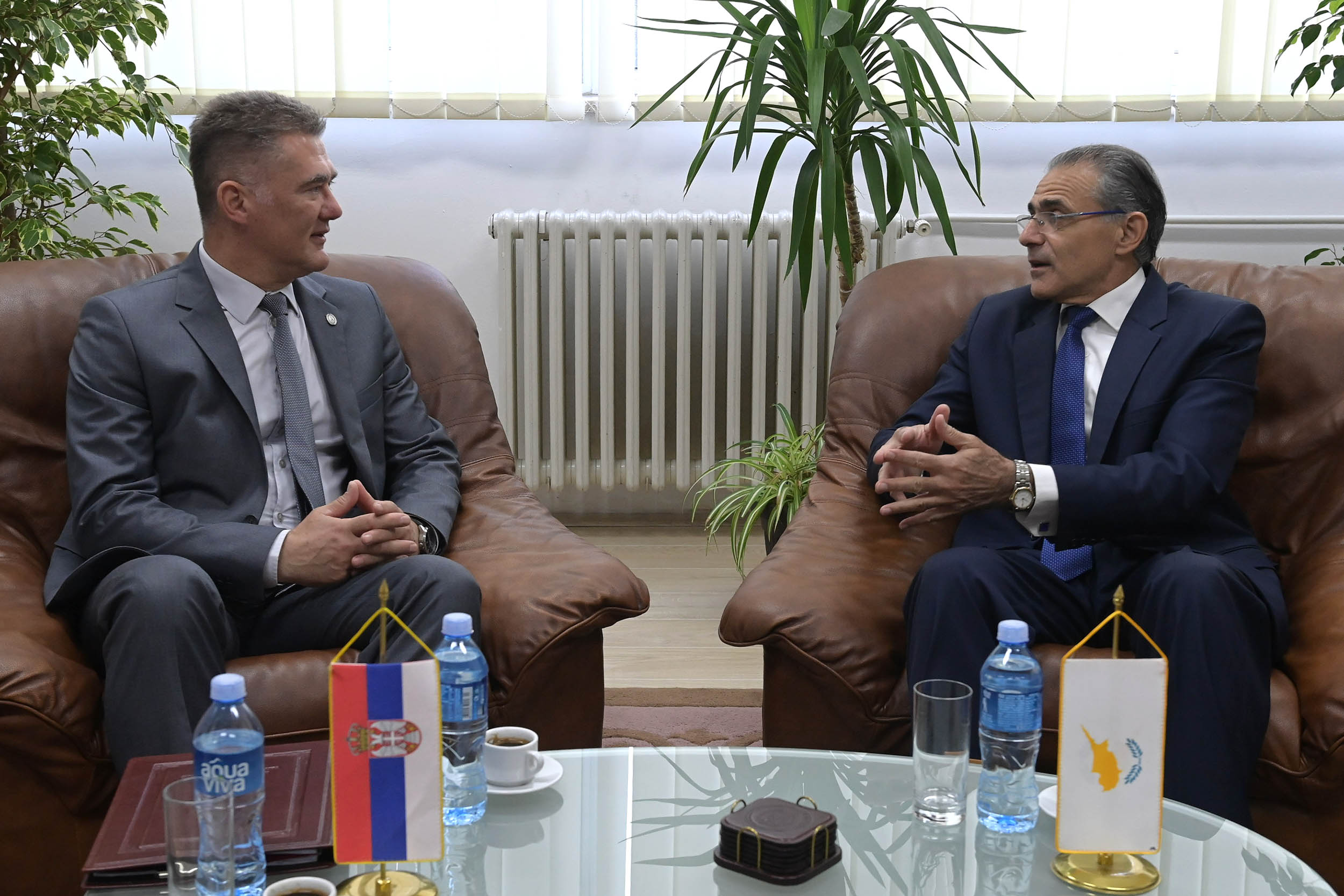 On behalf of Deputy Prime Minister and Minister of Defence Miloš Vučević, he expressed gratitude to Ambassador Theophylactou for his engagement and personal contribution to the strengthening of overall relations between the two countries during his term of office. In addition, he conveyed Serbia's gratitude to the Republic of Cyprus for its principled position regarding the preservation of territorial integrity and sovereignty of the Republic of Serbia, with particular appreciation of Cyprus recently voting against Priština's membership in the Council of Europe.

Ambassador Theophylactou expressed his thanks for the successful cooperation with representatives of the Ministry of Defence of Serbia during his tour of duty, and stated that he had been honoured to provide his support to the intensification of defence cooperation.