Assistant Minister Bandić meets with German Minister of State of Hessen Government Lucia Puttrich
Assistant Minister for Defence Policy Predrag Bandić met today with the Minister for Federal and European Affairs of the State of Hessen Government Lucia Puttrich.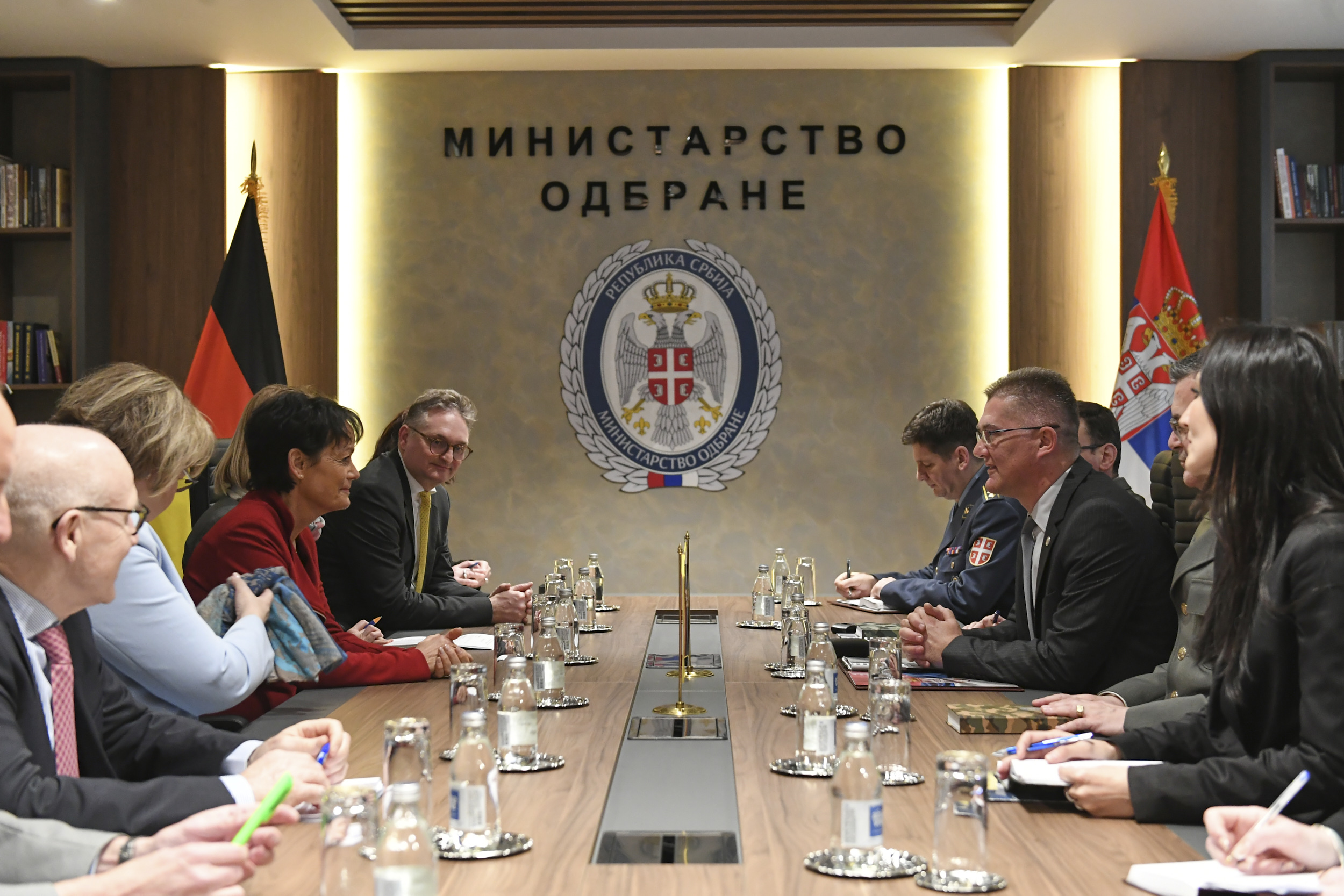 During the meeting, Bandić stressed that bilateral cooperation between the two countries was developed and that the Ministry of Defence of the Republic of Serbia sought to intensify defence cooperation in all areas and to continue the high-level dialogue.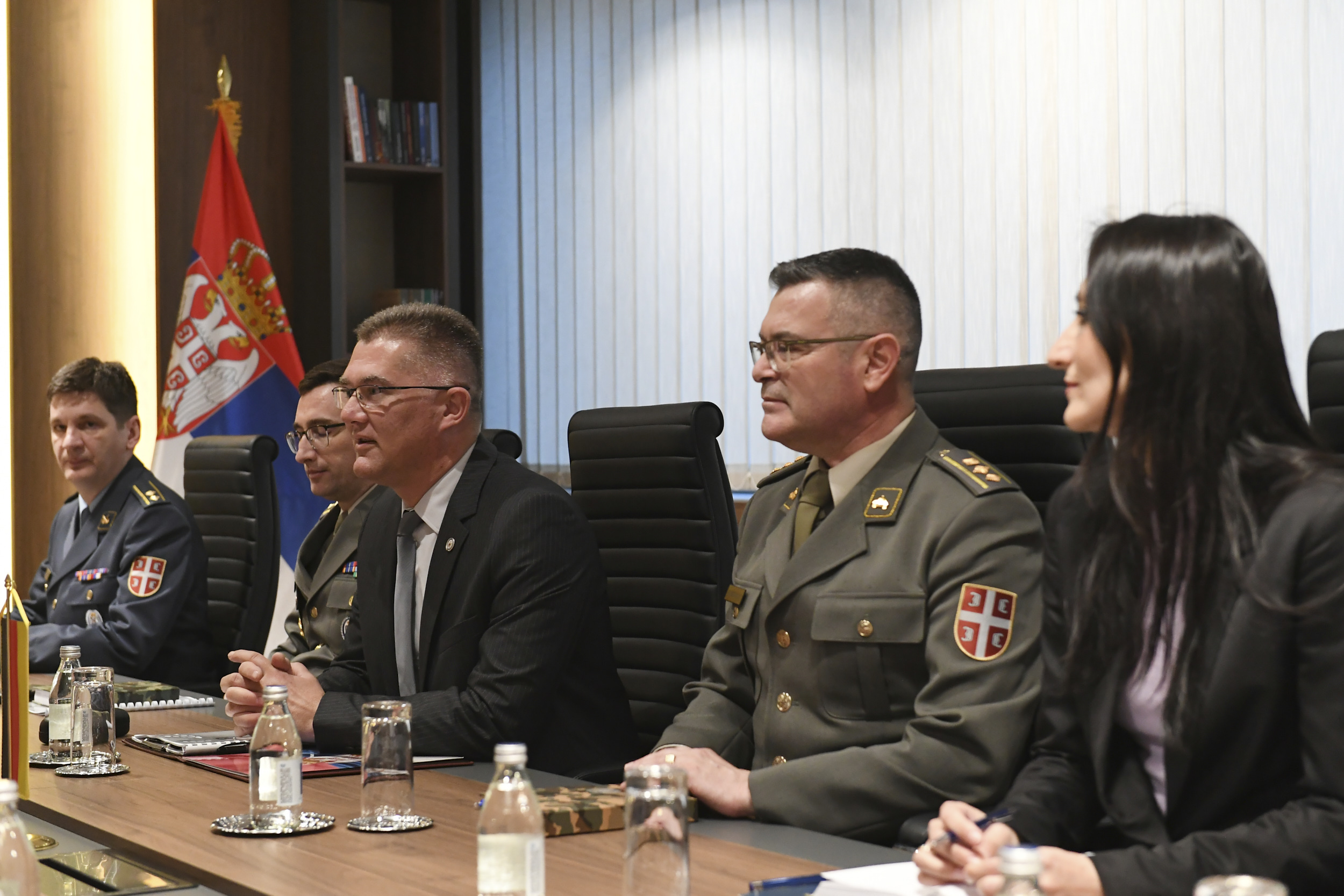 According to him, the Ministry of Defence is actively working towards Serbia's primary foreign policy goal – European Union membership and strategic commitment to military neutrality does not pose an obstacle to establishing good neighbourly relations with all interested parties.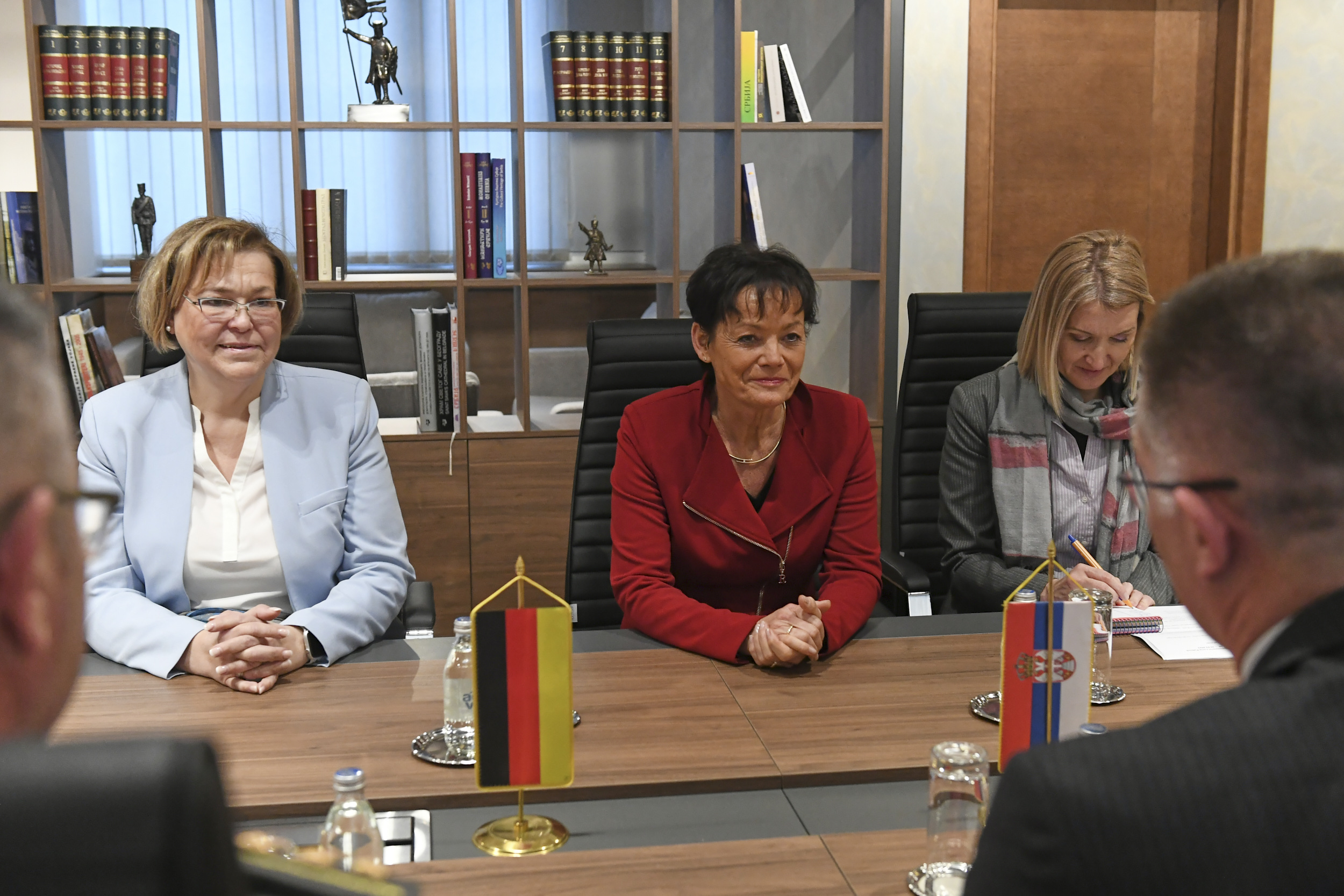 Minister Puttrich agreed that the EU integration of the Western Balkans was important for establishing lasting peace and stability in that part of Europe. She thanked Assistant Minister Bandić for briefing her on the involvement of the Ministry of Defence and the Serbian Armed Forces in regional initiatives, Common Security and Defence Policy and EU missions.