Minister Vučević meets with Mayor of Ljubljana Janković
Today, at the end of his visit to the Republic of Slovenia, Deputy Prime Minister and Minister of Defence Miloš Vučević met with the Mayor of Ljubljana, Zoran Janković.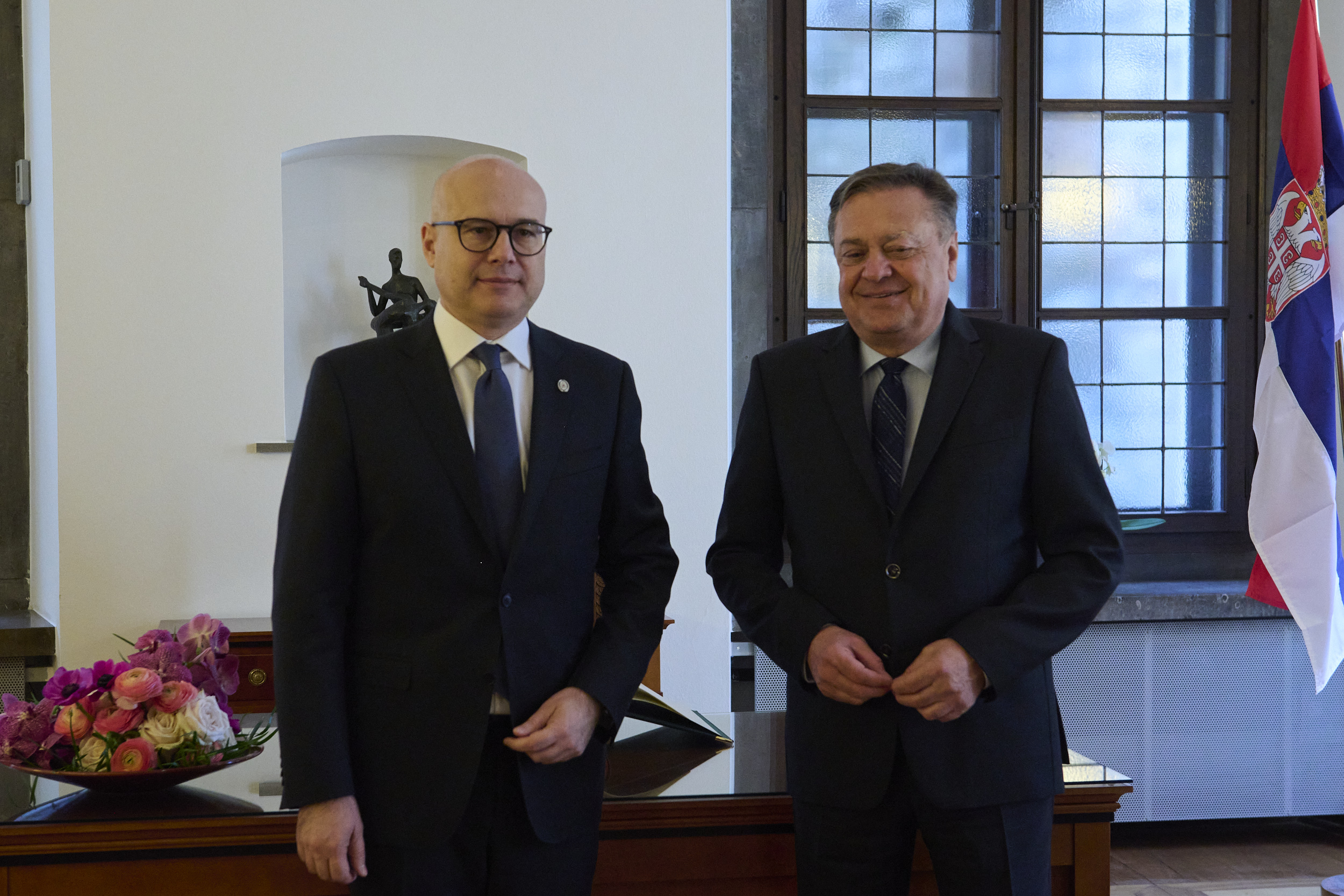 At the meeting, Minister Vučević thanked Mayor Janković for the warm welcome and expressed his pleasure at meeting with him.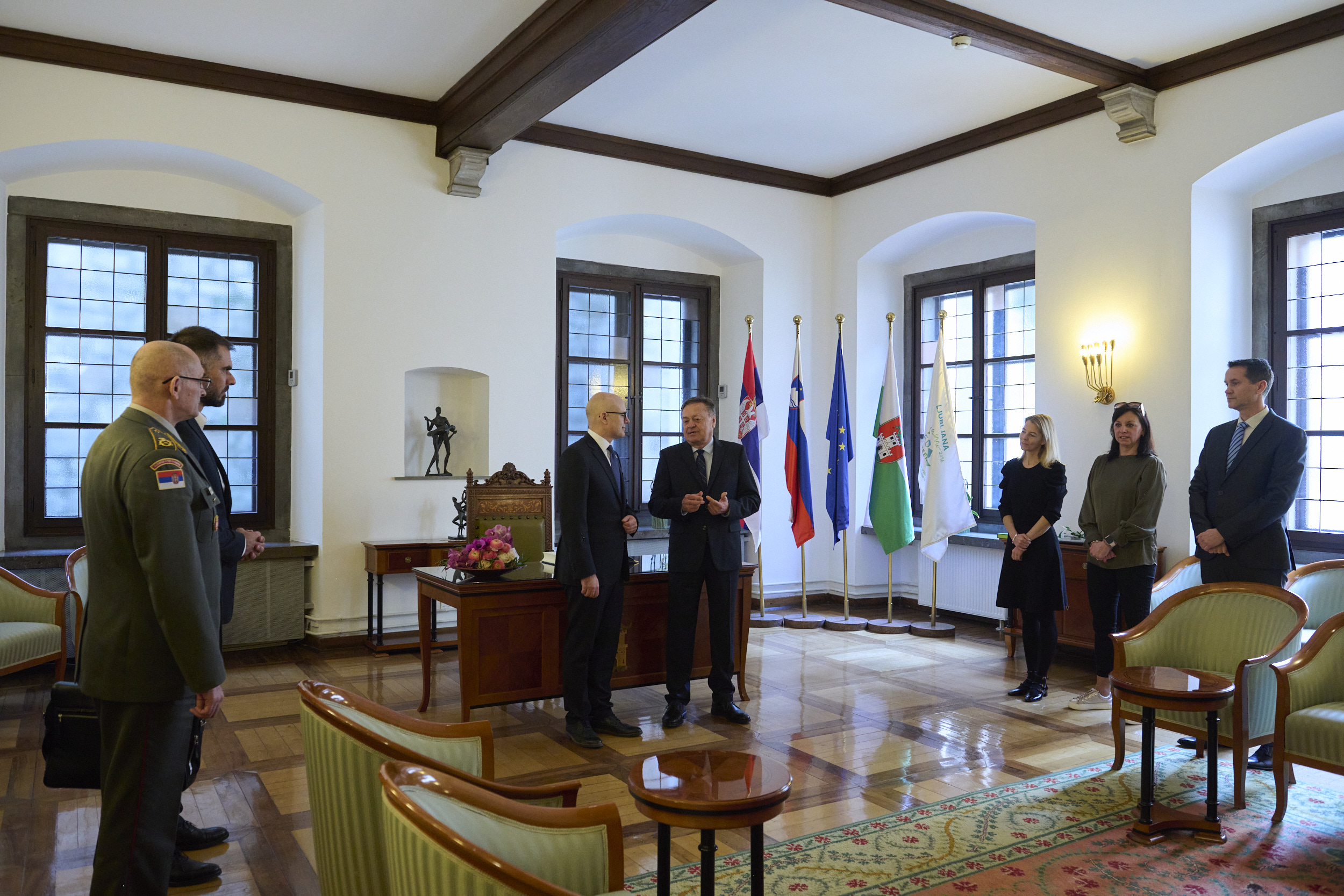 During Minister Vučević's visit to the City Hall, the mayor of Ljubljana said that such meetings were an opportunity to exchange opinions and talk about possibilities of cooperation.