Minister Vučević visits Slovenian Armed Forces' 132nd Mountain Regiment
As part of his visit to the Republic of Slovenia, Deputy Prime Minister and Minister of Defence Miloš Vučević visited the 132nd Mountain Regiment of the Slovenian Armed Forces at the Pokljuka training ground today.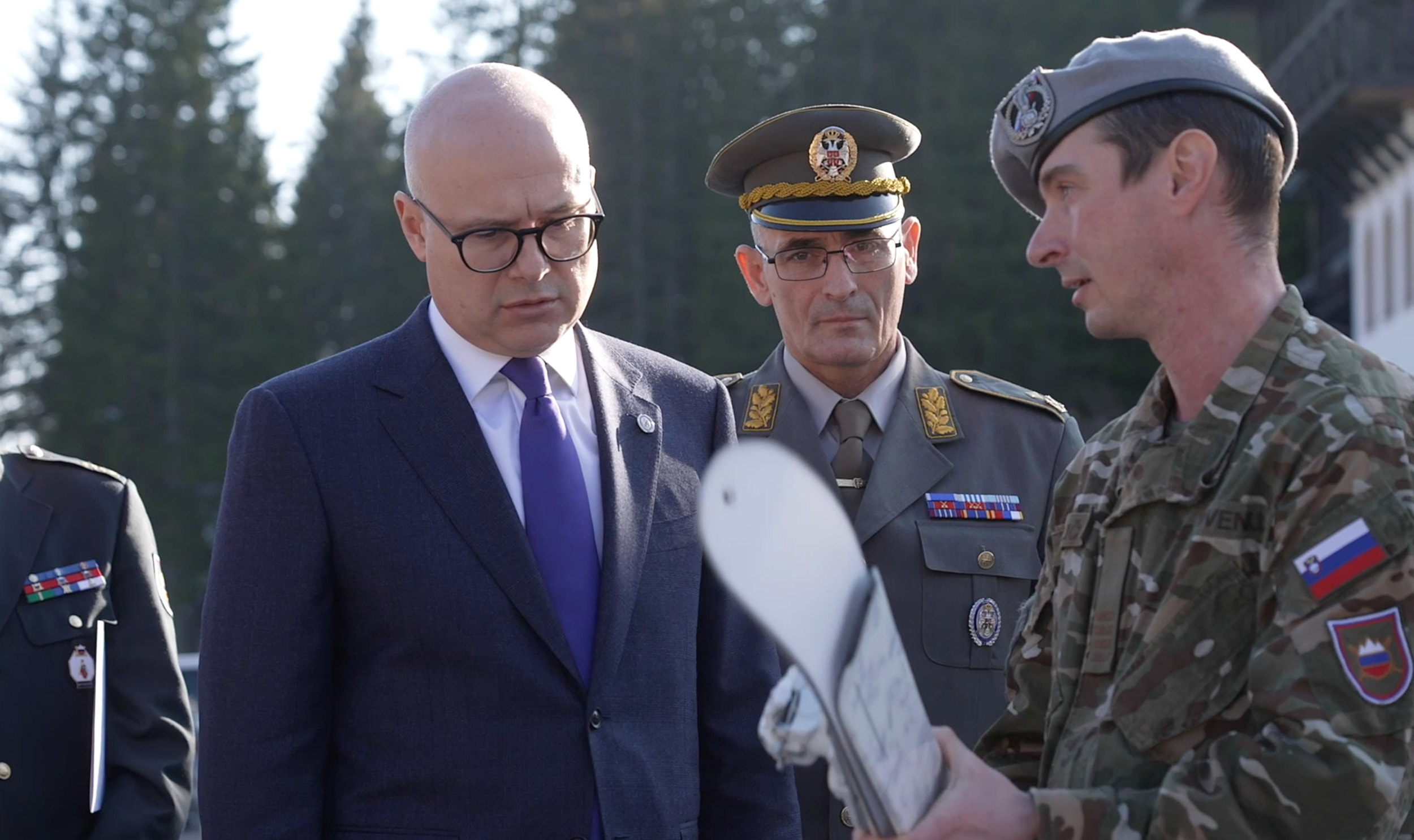 Minister Vučević and the Ministry of Defence delegation were welcomed by the commander of the 132nd Mountain Regiment, Lieutenant Colonel Tomaž Žbogar, who briefed them on the unit's purpose and missions.

On that occasion, the Serbian delegation was also shown the equipment used by that mountain unit during training and execution of assigned tasks.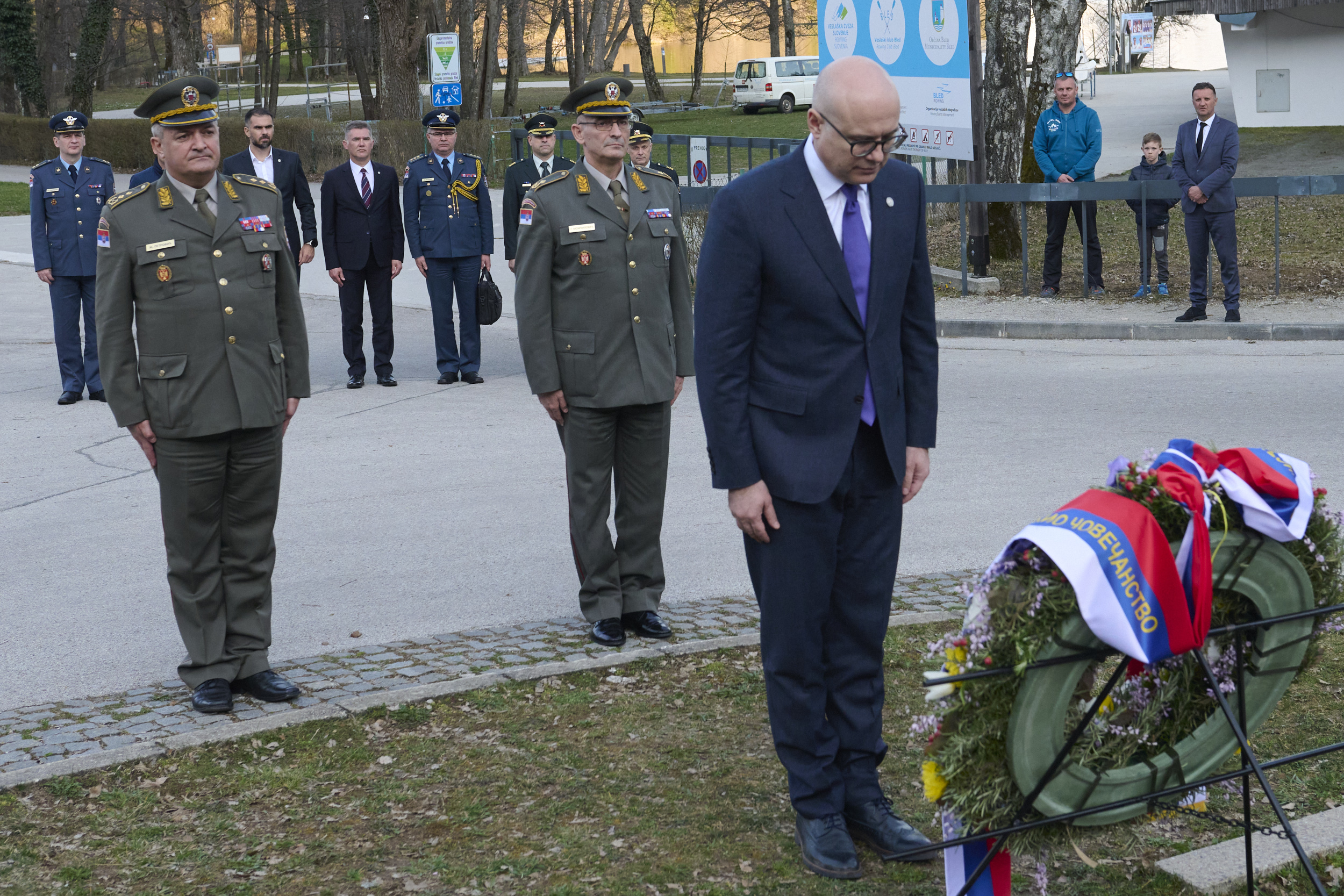 Following their visit to the 132nd Mountain Regiment, Minister Vučević and his delegation laid a wreath at the monument to the Serbian scientist Mihajlo Pupin in Bled.