Assistant Minister Bandić meets with Chairman of Governing Board of Veterans Administration of Ghana
Assistant Minister for Defence Policy Predrag Bandić met today with the Chairman of the Governing Board of the Veterans Administration of Ghana, Derrick Oduro, who is in Belgrade to attend the General Assembly of the World Veterans Federation.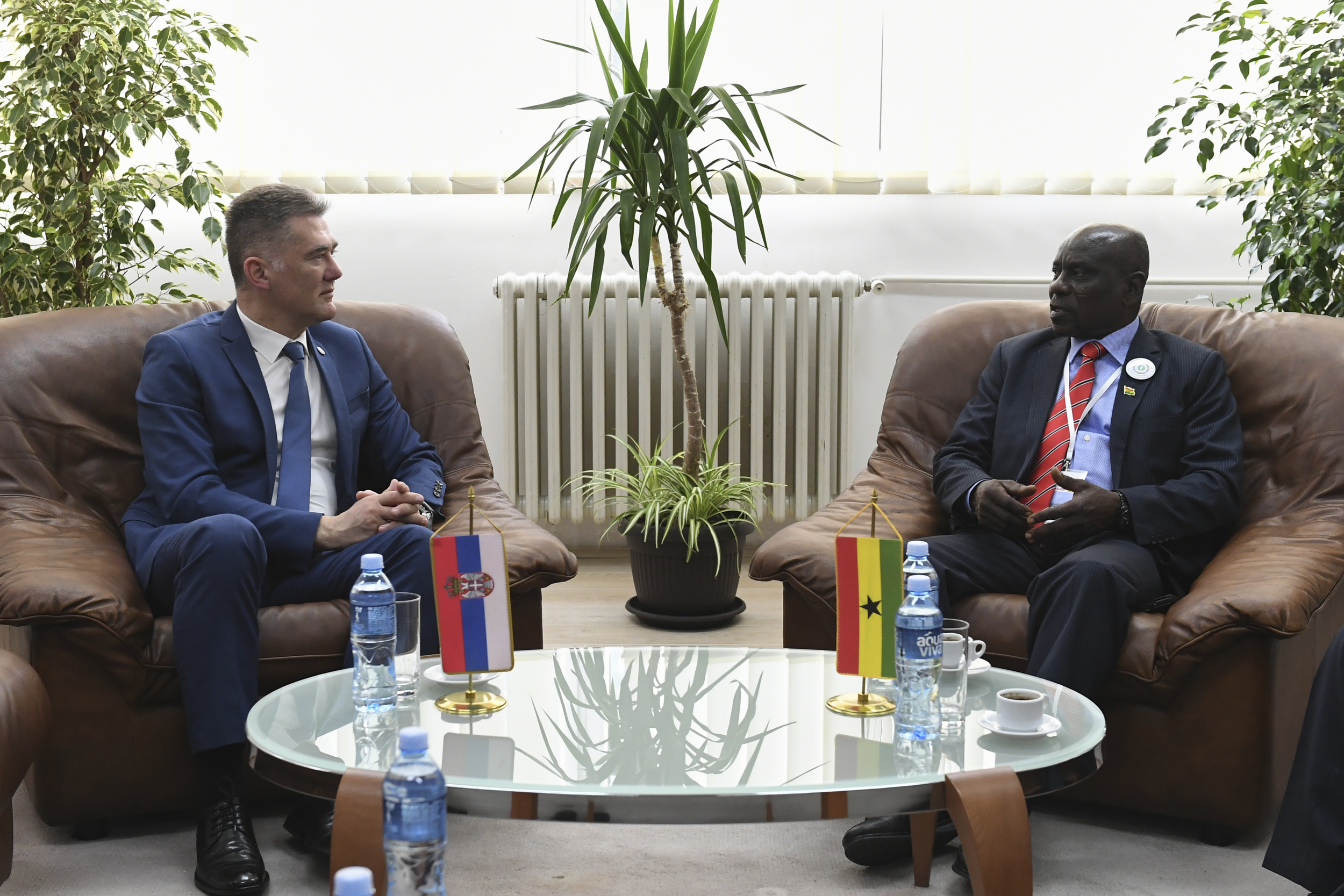 Bandić congratulated Mr. Oduro on Ghana's national holiday, the Independence Day, and pointed out that the strengthening of relationship with Ghana was based on the traditional cooperation between the two nations, which had been solidified under the auspices of the Non-Aligned Movement. He informed his interlocutor that the Serbian Defence Minister's participation in the United Nations Peacekeeping Ministerial, which is to be held in Accra in December 2023, was scheduled, and that it would be a good opportunity to sign a Defence Cooperation Agreement between the two countries.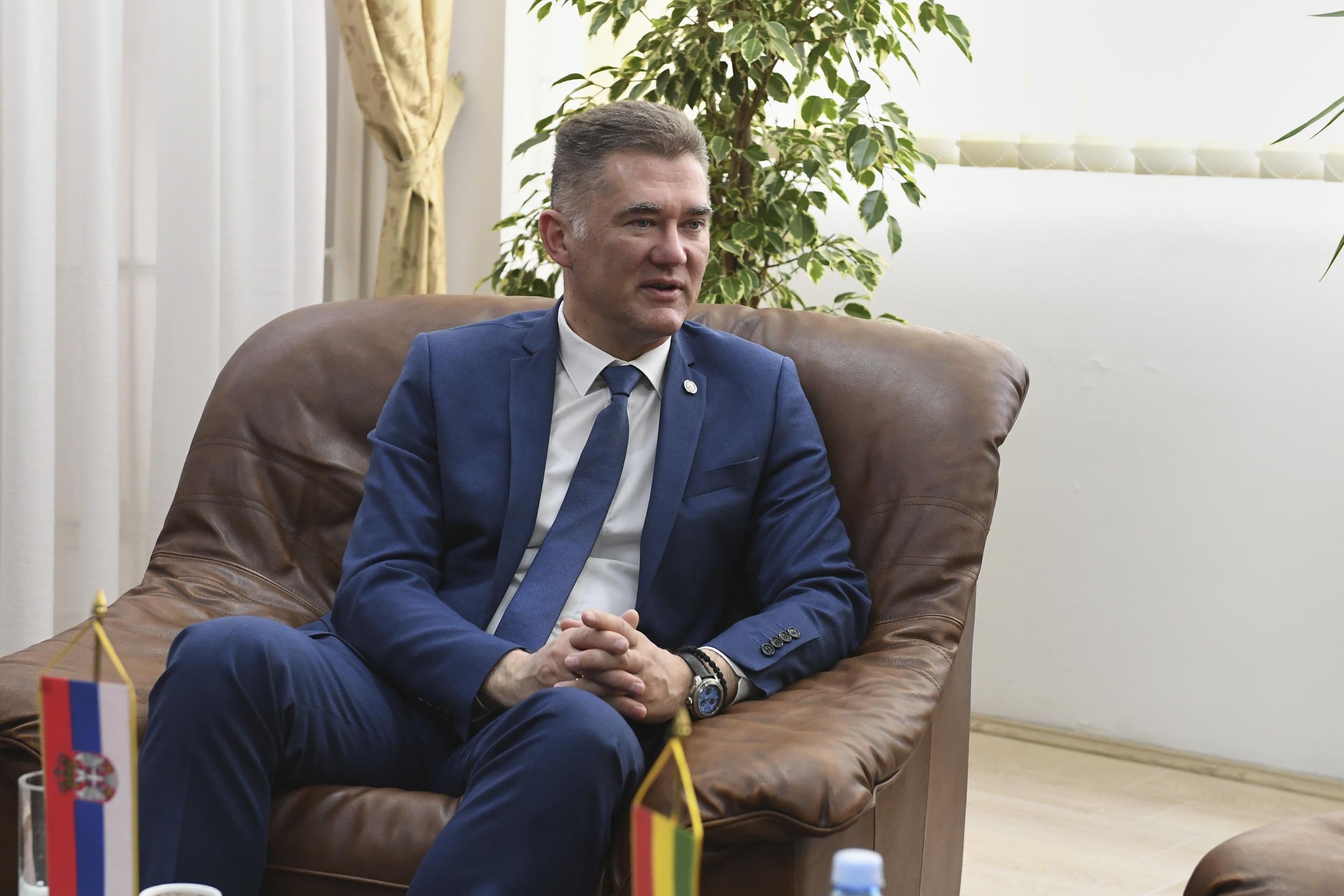 The interlocutors agreed that the two countries and nations were by tradition ardent advocates of respect for the international law and territorial integrity of sovereign states. The Chairman of the Ghanaian Governing Board of the Veterans Administration Oduro, stressed the importance of the support Serbia had provided to Ghana during the country's struggle for independence, as well as the importance of the friendship between the two presidents at the time, on which today's successful Serbia-Ghana bilateral relations were based.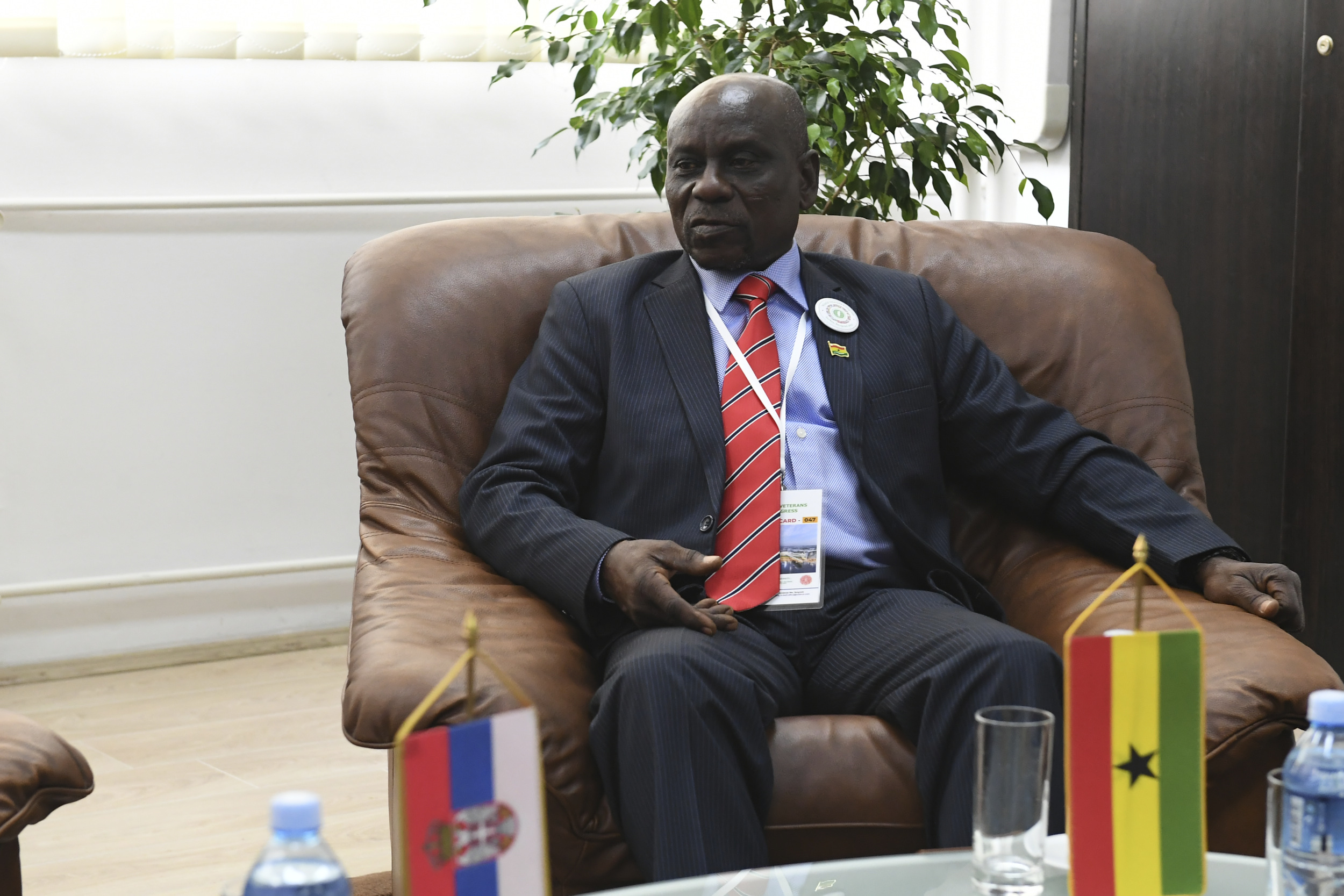 Emphasizing the considerable experience and contribution of UN multinational operations, the interlocutors stressed that the signing of the Defence Cooperation Agreement would create a legal framework for the establishment and further advancement of cooperation in all areas of common interest, particularly through high-level visits and activities pertaining to military cooperation in the spheres of economy, education, medicine, etc.