Minister of Defence meets with Ambassador of Brazil
Deputy Prime Minister and Minister of Defence Miloš Vučević met with the Ambassador of Brazil to Serbia, José Mauro da Fonseca Costa Couto, today.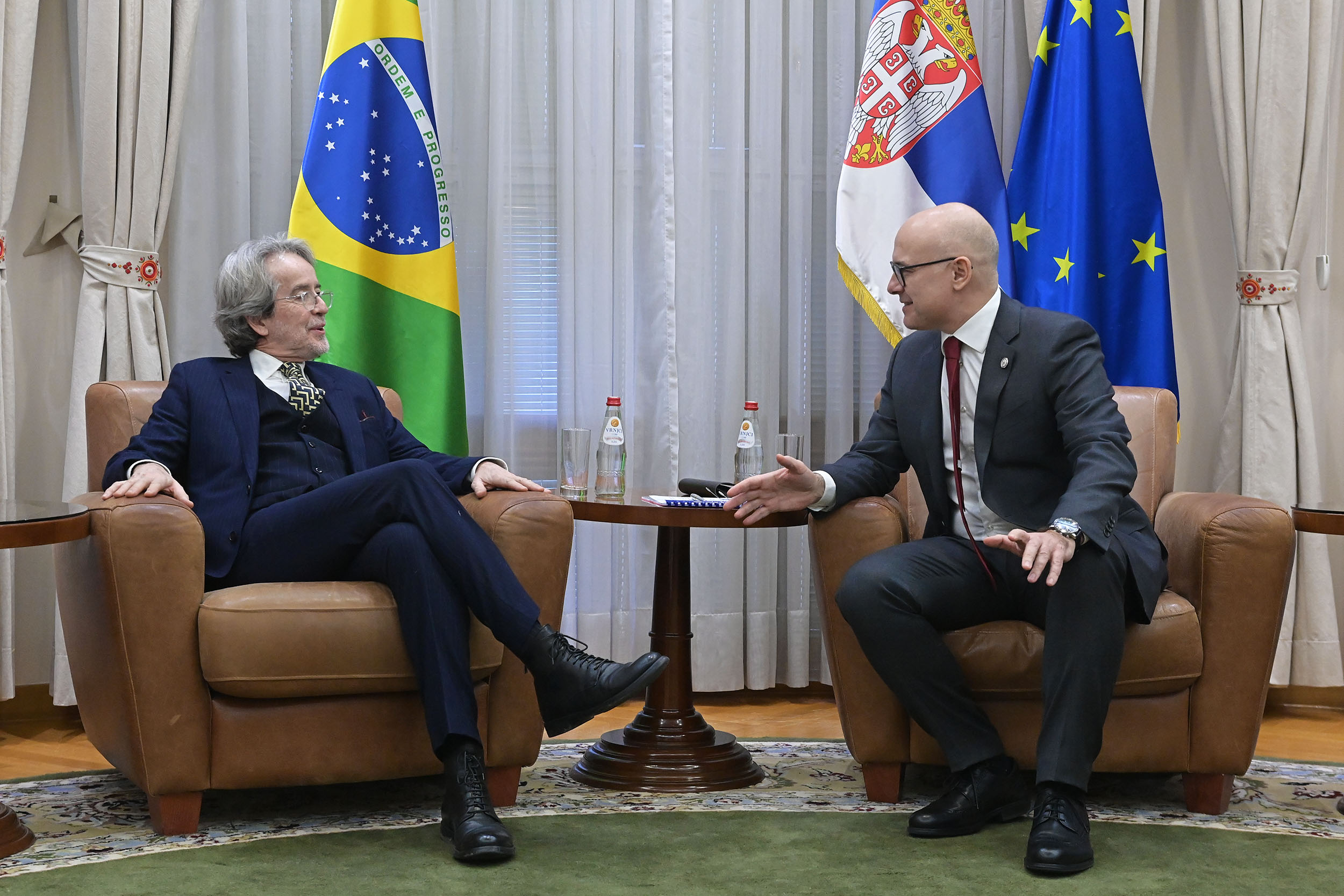 Minister Vučević said that the relations between the two countries were stable and that there was basis for developing cooperation in many areas of common interest. He expressed special gratitude for Brazil's principled support for Serbia's efforts to preserve its sovereignty and territorial integrity.

During the meeting, the Minister of Defence emphasized Serbia's continuous pursuit of a balanced defence policy and sustained effort to improve and further develop defence cooperation with all countries and international organizations, in accordance with Serbia's long-term strategic commitment to maintaining military neutrality.

Minister Vučević said that Serbia was strengthening its defence capabilities in a responsible and appropriate manner, with the highest-level state leadership providing maximum support for equipping, modernizing and improving the operational and functional capabilities of the Serbian Armed Forces. He pointed out that, since the bilateral relations between our two countries were friendly and unencumbered by any open issues, there was a possibility and a need to develop defence cooperation.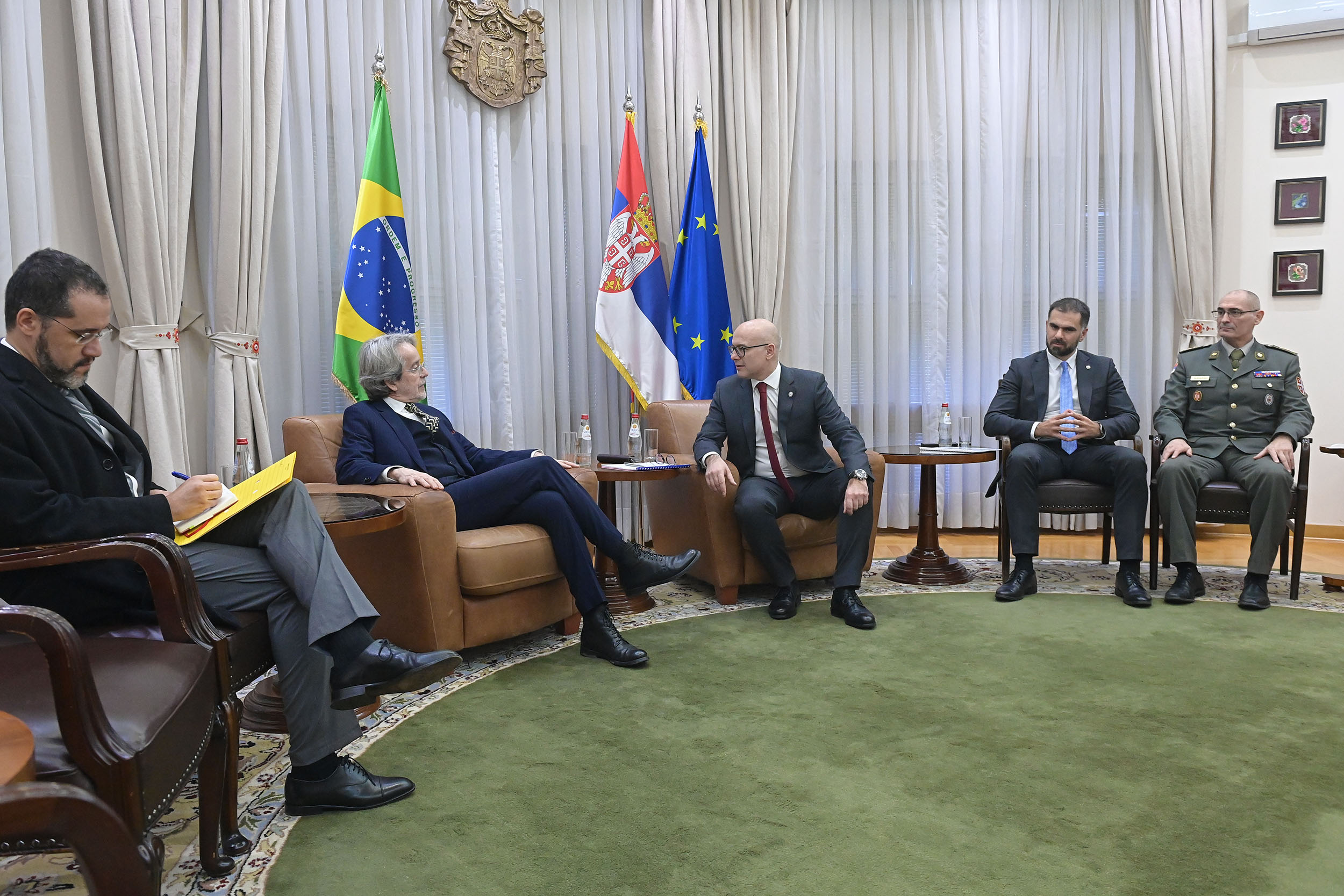 The Ministry of Defence of the Republic of Serbia, Minister Vučević said, is committed to intensifying military-economic cooperation with Brazil and remains open to any form of communication in the coming period, with the aim of identifying specific areas of cooperation.

The Ambassador of Brazil thanked the Minister of Defence for the reception and emphasized Brazil's commitment to strengthening mutual trust and ties with our country. He said that Brazil would continue to support Serbia's efforts to resolve the problems in Belgrade-Pristina relations in accordance with the provisions of international law and the United Nations Charter.

The ambassador said that there were possibilities for further improvement of military-economic cooperation and once again invited representatives of the Ministry of Defence to participate in the International Defence and Security Trade Fair "LAAD 2023".