Minister of Defence meets with Ambassador of India
Deputy Prime Minister and Minister of Defence Miloš Vučević met with the Ambassador of the Republic of India to Serbia, H.E. Sanjiv Kohli, today.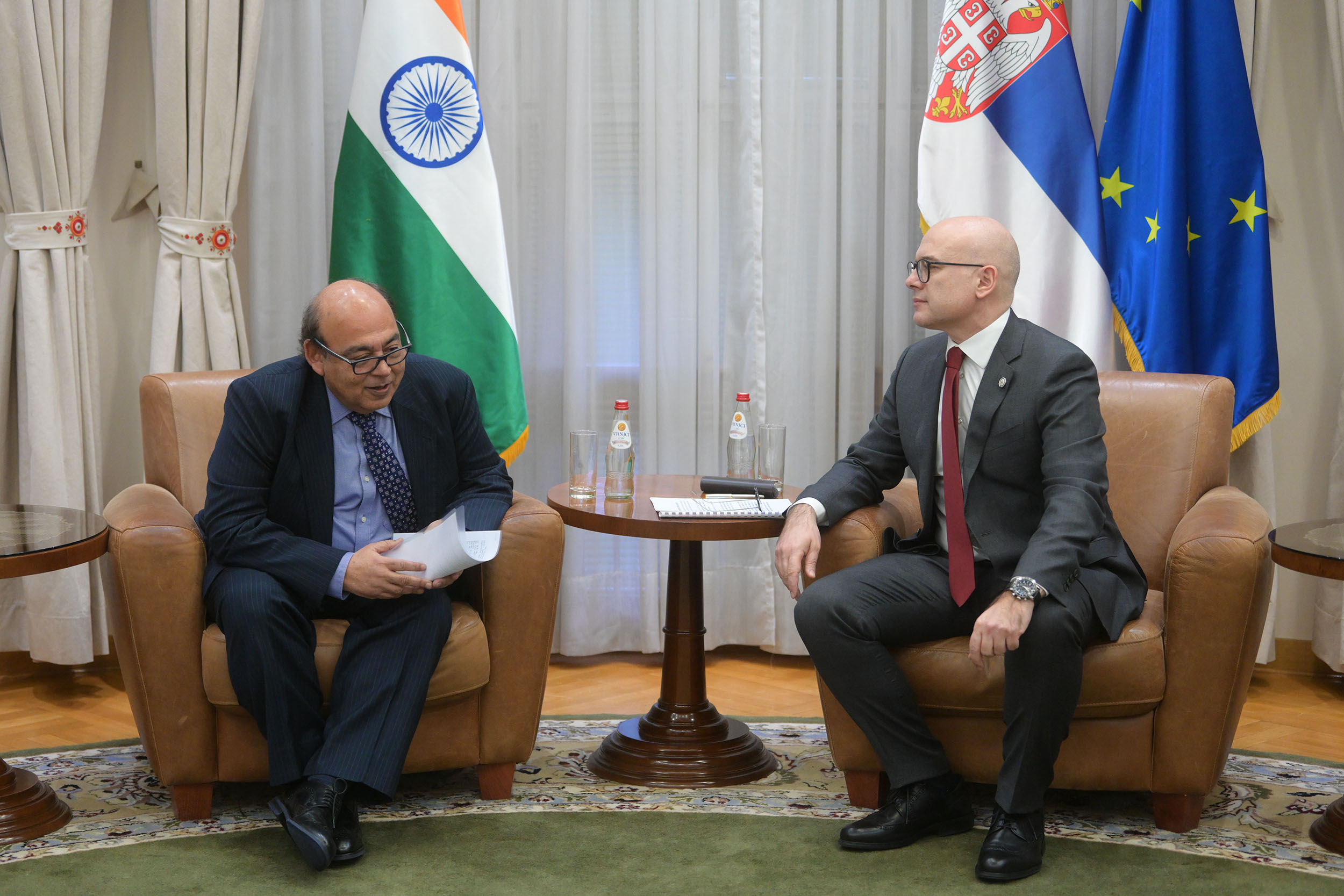 Minister Vučević said it gave him great pleasure to be able to discuss with the Ambassador of India ways to improve overall relations between the two countries, as well as military-economic and military-technical cooperation.

During the meeting, Minister Vučević informed Ambassador Kohli about the situation in Serbia's southern province of Kosovo and Metohija and expressed his gratitude to India for its principled support for the territorial integrity and "wholeness" of the Republic of Serbia, and for our efforts to resolve all open issues through dialogue.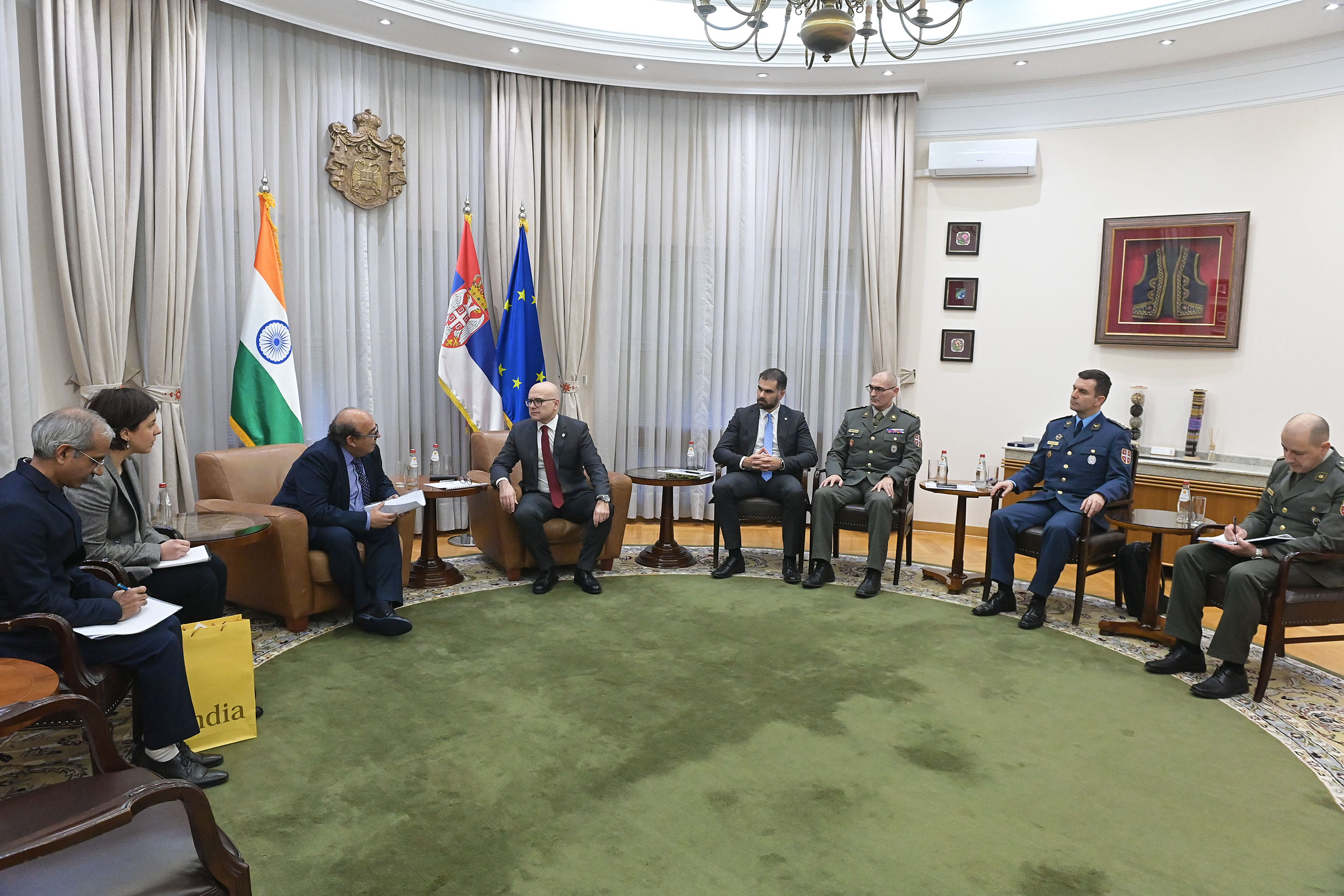 At today's meeting, it was agreed that the relations between the two nations were traditionally good and friendly, and based on understanding and mutual respect.