Meeting with Vice Minister of International Department of Chinese Communist Party Central Committee
The President of the Republic of Serbia Aleksandar Vučić has met with the Vice Minister of the International Department of the Chinese Communist Party Central Committee, Qian Hongshan, with whom he has discussed numerous aspects of the strategic partnership with the People's Republic of China. President Vučić has said that the relations between Belgrade and Beijing are entering a new development phase, particularly through comprehensive economic cooperation plans, foreign trade boost and the influx of new Chinese investment.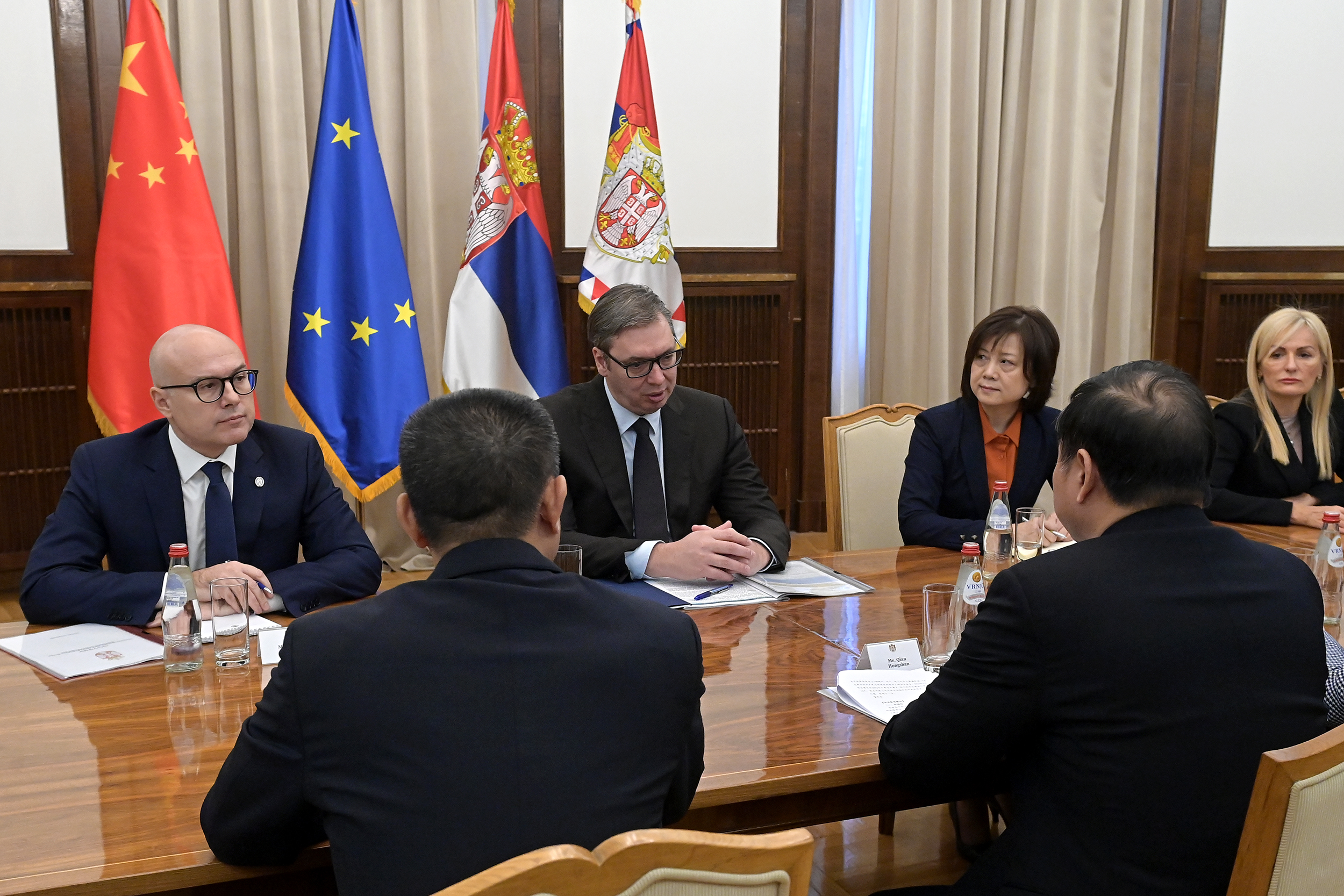 The meeting was attended by Deputy Prime Minister and Minister of Defence Miloš Vučević and the Chinese Ambassador to Serbia Chen Bo.

The President welcomed the high-ranking official, taking the opportunity to offer his congratulations on the results of the 20th Chinese Communist Party National Congress and the re-election of Xi Jinping.

The President expressed Serbia's support for the Global Development Initiative as a format that advocated the creation of a favourable environment for the acceleration of global development while encouraging an equal and balanced development partnership. President Vučić underlined that President Jinping's initiatives carried special weight, since they were aimed at general human welfare, with an emphasis on cooperation and building links, regardless of the size and real strength of the states in the international arena.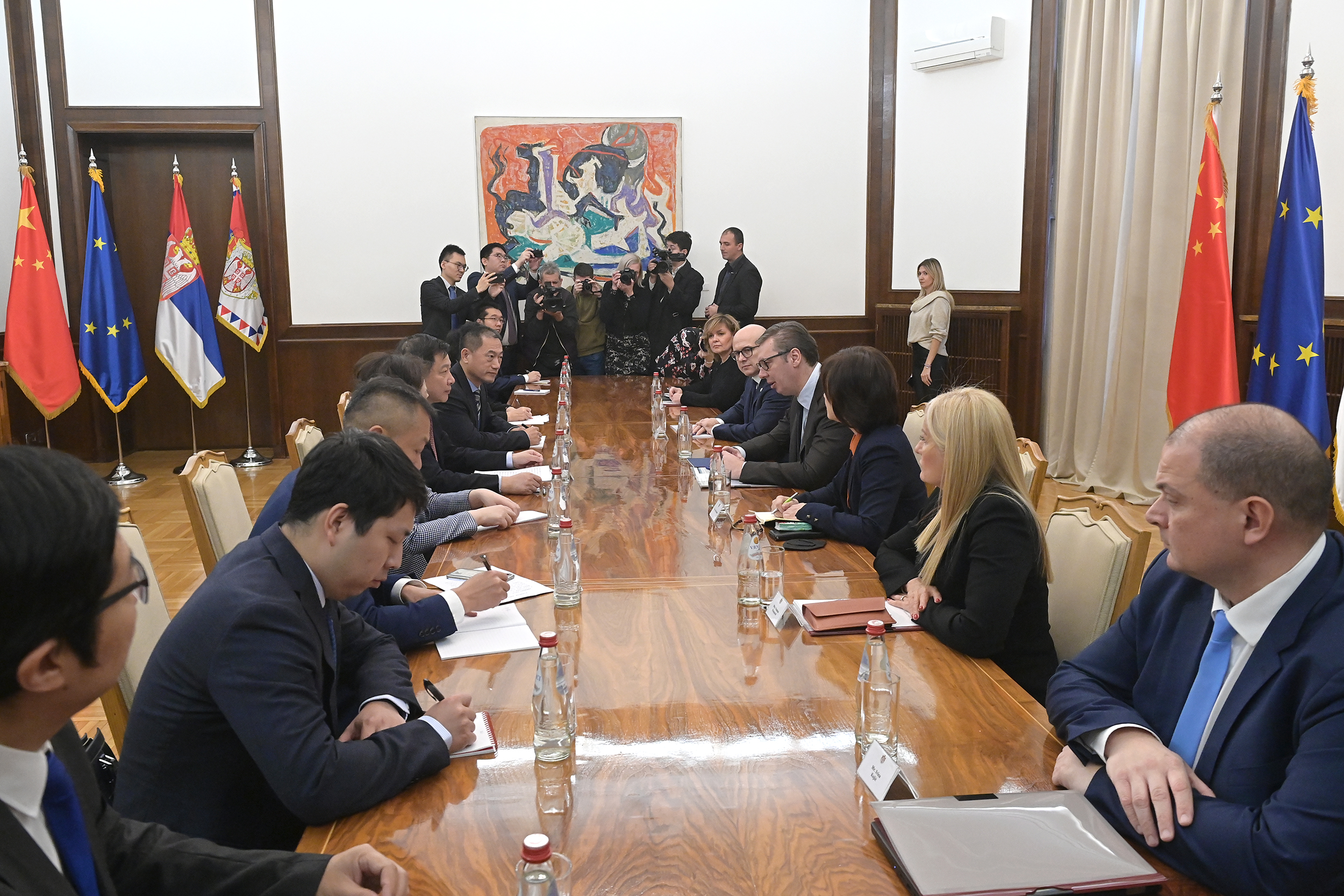 The President once again expressed his gratitude to the Chinese President, the People's Republic of China and the Chinese Communist Party for supporting Serbia's territorial integrity, independence and autonomy, strongly stressing Serbia's unwavering and consistent support for the One China policy in all international forums.

Vice Minister Hongshan pointed out that the good relations between the two presidents and their frequent meetings provided a strong incentive for the further development of cooperation between Serbia and China, adding that his country was ready to further strengthen the comprehensive strategic partnership with Serbia.

The President expressed his hope that President Xi Jinping would visit Serbia soon, which would not only give us great honour, but also an opportunity to warmly welcome him and express our gratitude for his personal involvement in building the steel friendship between our two countries.