Meeting between Minister Vučević and Italian Minister of Defence Crosetto
Today, Deputy Prime Minister and Minister of Defence, Miloš Vučević, met with Minister of Defence of the Italian Republic, Guido Crosetto, who is paying a visit to our country along with Minister of Foreign Affairs and International Cooperation of the Italian Republic, Antonio Tajani.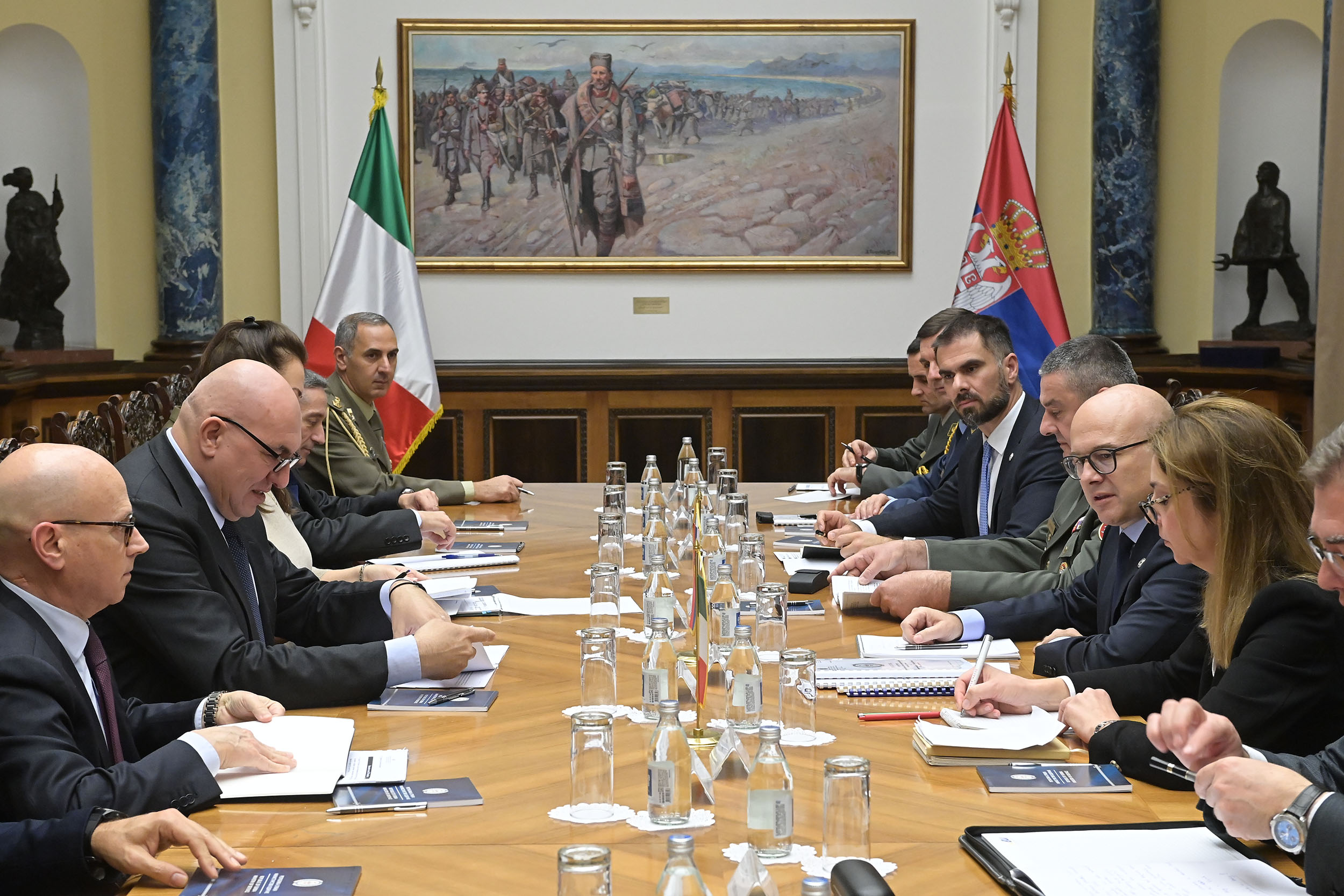 Minister Vučević thanked his Italian counterpart for the visit, noting that the strategic partnership between the two countries was additionally strengthened by robust economic cooperation, since Italy was one of the major investors in Serbia. In addition to Italy's support for Serbia's EU integration process, Minister Vučević emphasized, defence cooperation is developed and substantial and includes a large number of activities.

Emphasizing Serbia's commitment to peace, stability and continued dialogue, the Minister of Defence expressed our deep concern about future developments in Kosovo and Metohija. He thanked the Italian soldiers assigned to KFOR for playing an important role in keeping peace and stability and protecting Serbs and other non-Albanian communities in Serbia's southern province. He said that, through their engagement, particularly in protecting the Visoki Dečani Monastery, they had earned great trust of the Serbian people.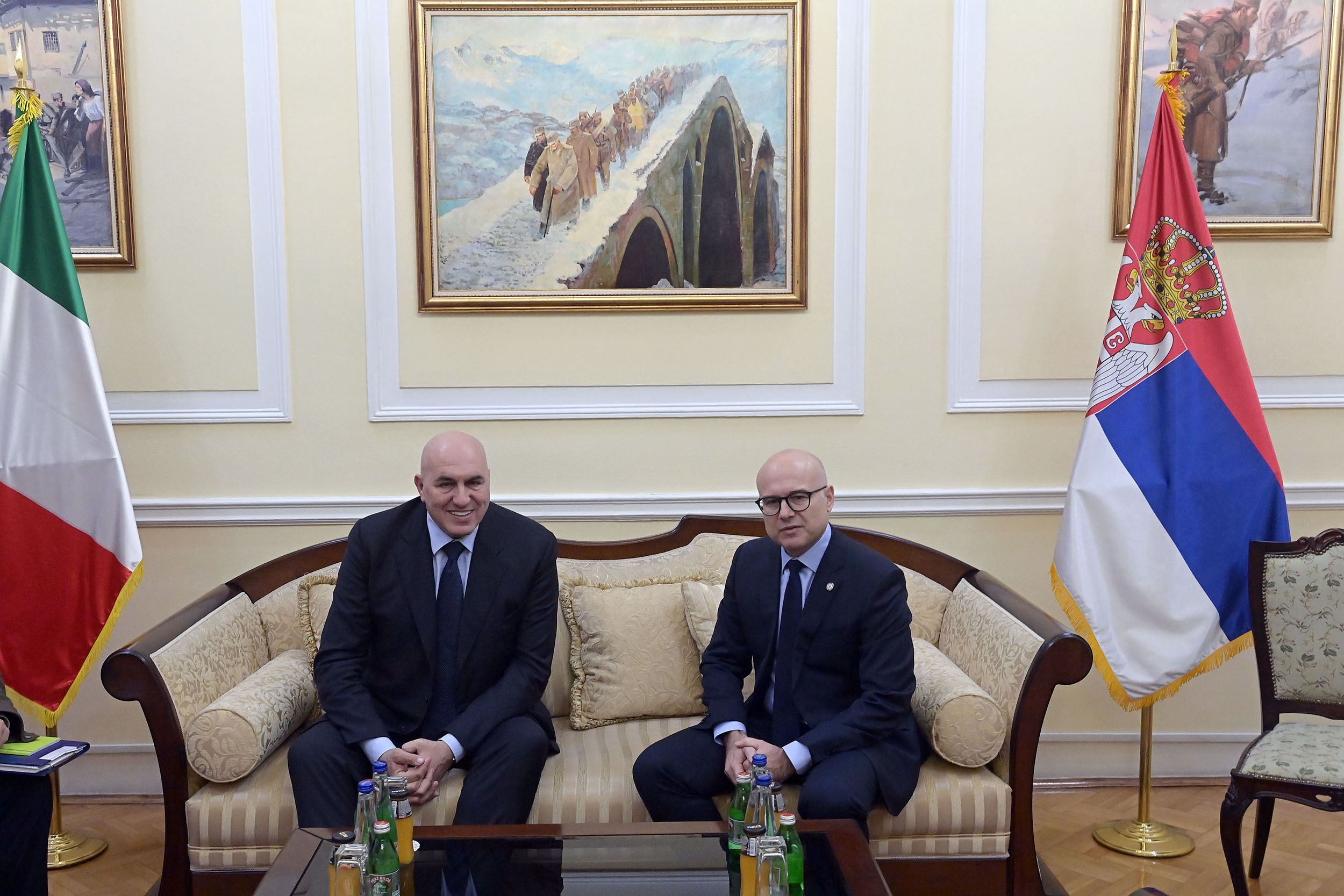 The Minister of Defence positively rated the regular communication between the Chief of the Serbian Armed Forces General Staff and KFOR Commander, as well as the professionalism of the Italian generals, who have been in command of this operation since 2013.

During today's meeting, Minister Vučević conveyed Serbia's determination to continue carrying out activities in the key areas of cooperation in the forthcoming period. He underscored the importance of joint participation in multinational operations, particularly in the United Nations Interim Force in Lebanon (UNIFIL), which is the greatest achievement of bilateral defence cooperation and is of great military and political importance. Vučević underlined that the Serbian Armed Forces would continue to actively support the efforts of the Italian Republic and the European Union in EUTM Somalia through national military medical troop contributions.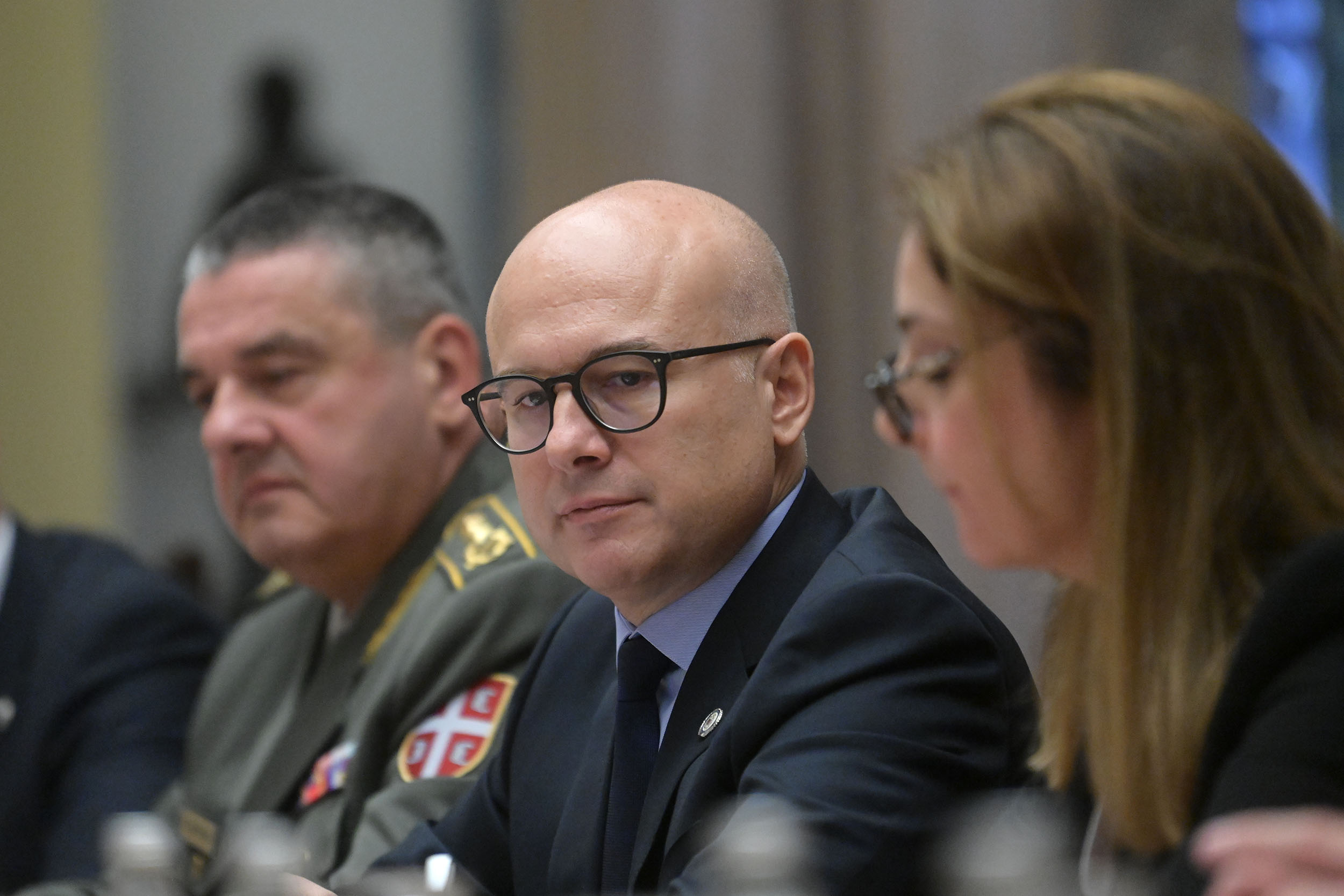 Minister Vučević emphasized the need to find ways to intensify military-economic and military-technical cooperation for the mutual benefit of both countries. According to him, there is considerable industrial and scientific potential for doing so. He also pointed out that the signing of a Technical Arrangement on cooperation in the area of combat technology, weapons and defence industry between the two defence ministries was expected at the beginning of next year.

During the course of the candid and cordial conversation, Minister Crosetto emphasized that compliance with international agreements was a fundamental principle that must be adhered to and expressed Italy's intention to engage more actively in the political process that would lead to finding common solutions. He also expressed Italy's support for Serbia's EU integration process, emphasizing Italy's appreciation for Serbia's constructive role in preserving peace and stability in the Western Balkans region, as well as official Belgrade's efforts to maintain dialogue with Priština.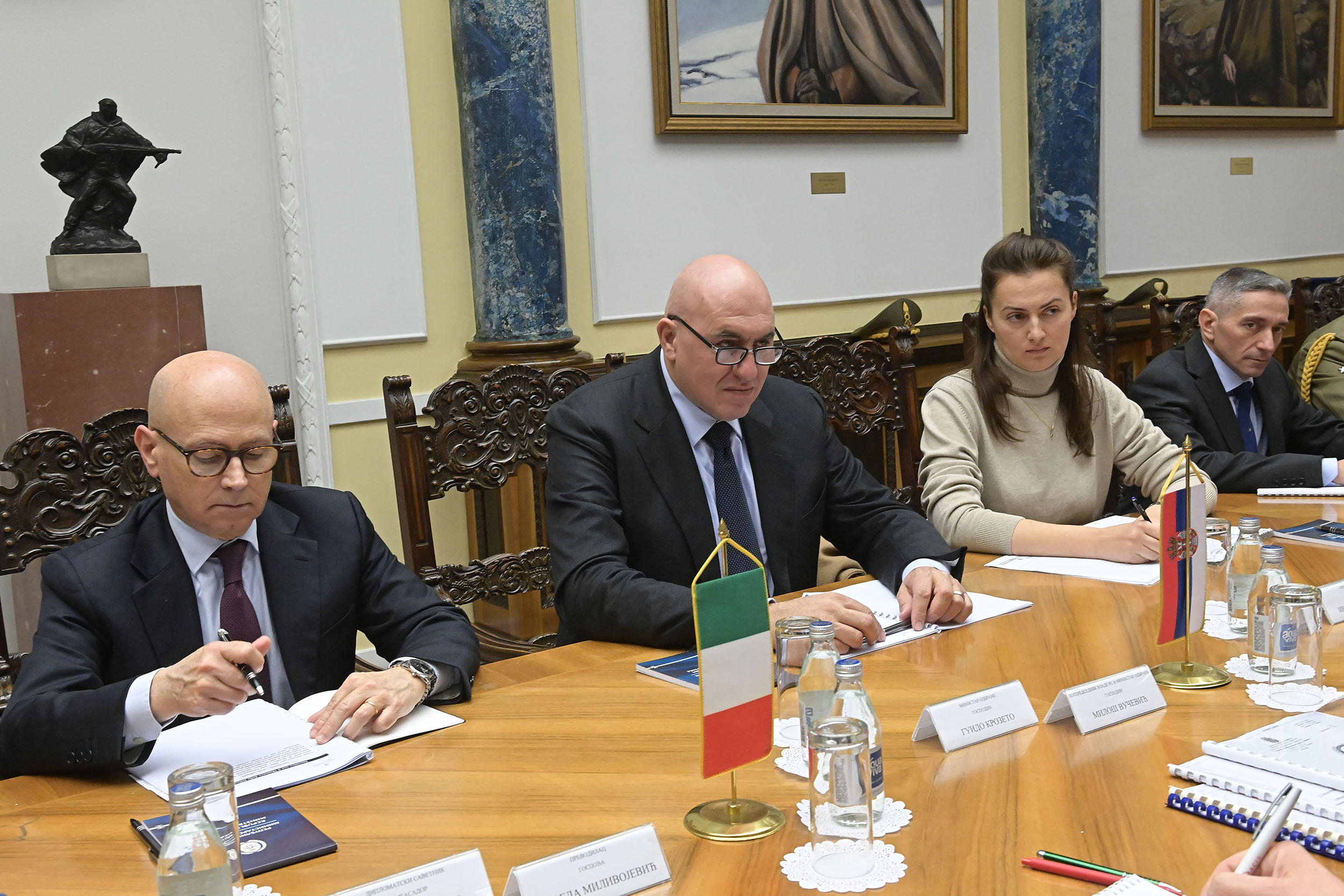 He confirmed that the Italian Armed Forces would continue their engagement within KFOR, given KFOR's role as an impartial guarantor of peace and security in Kosovo and Metohija. Crosetto announced that the Italian delegation, during its visit to Priština, would express strong opposition to unilateral action and non-compliance with international agreements by the Province's provisional institutions of self-government, which posed a direct threat to regional peace and stability.

According to the Italian minister, in addition to joint participation in multinational operations, of which the operations in Lebanon and Somalia stand out, there are opportunities to advance and broaden cooperation in other areas, particularly in the area of military industry through joint projects and technology transfer.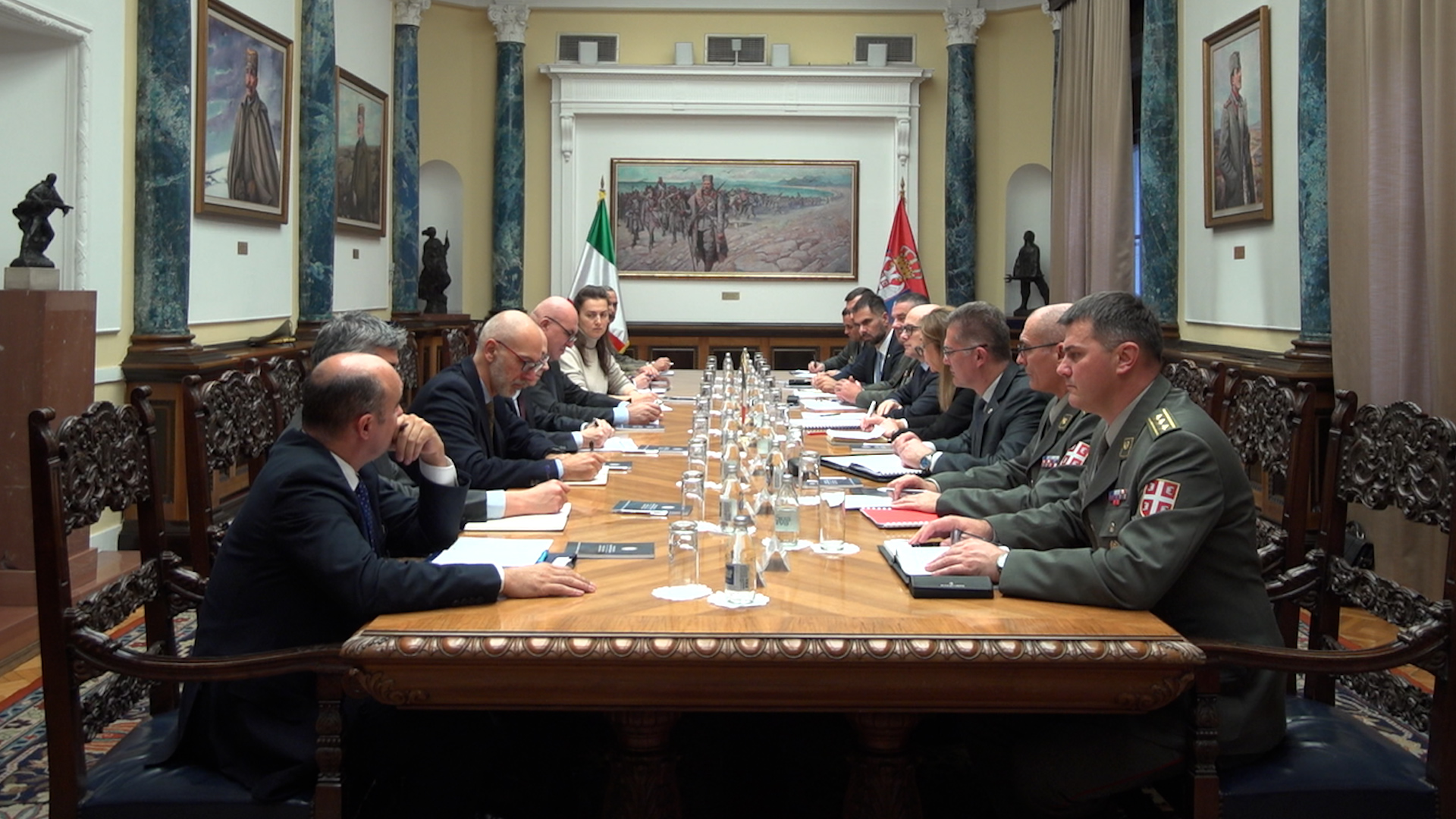 Minister Crosetto thanked Minister Vučević for today's meeting to discuss topics of mutual interest, and expressed hope that discussions about further cooperation would continue at the next meeting.