Meeting between President Vučić and Italian ministers
Today, President of the Republic of Serbia Aleksandar Vučić met with Vice-President of the Council of Ministers and Minister of Foreign Affairs of the Italian Republic, Antonio Tajani, and Minister of Defence of the Italian Republic, Guido Crosetto, at the Palace of Serbia.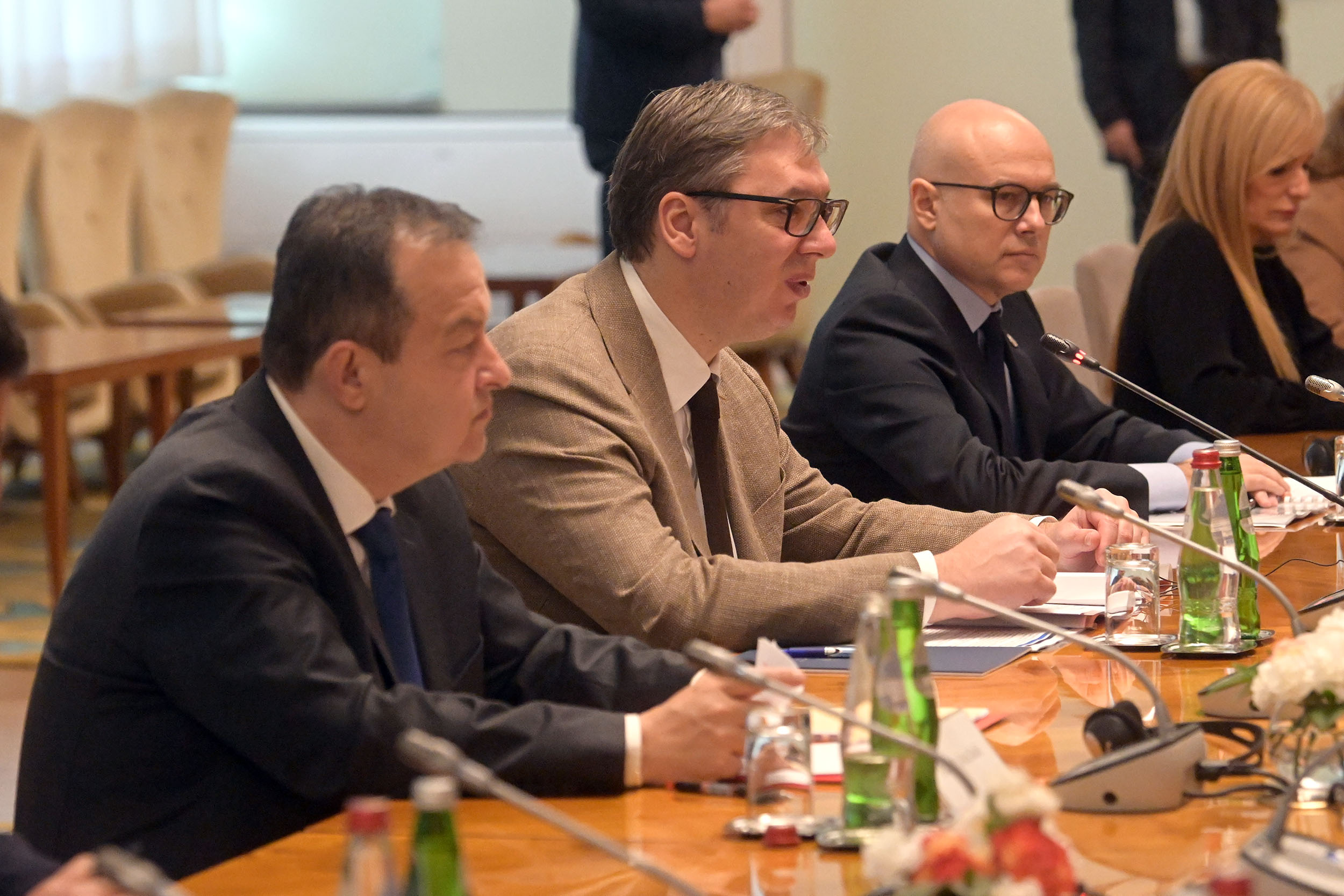 Deputy Prime Minister and Minister of Defence Miloš Vučević attended the meeting.

After the meeting, President Vučić thanked the Italian ministers for their visit on his Instagram account, saying that it was a big and important thing for our country.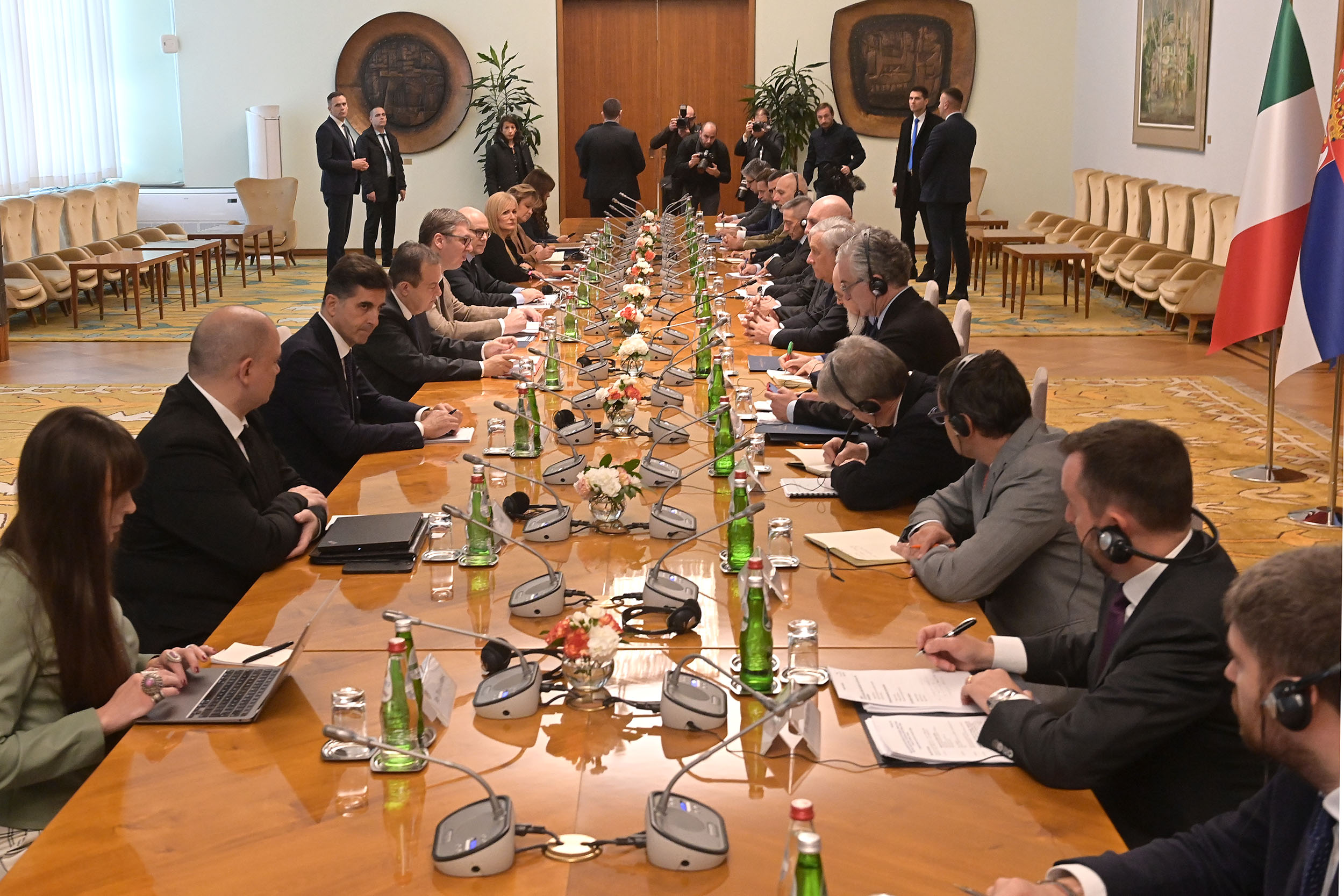 - I am convinced that with the new Italian government we will continue the long tradition of cultivating good and friendly relations, because there is a lot of room for broadening and improving cooperation in numerous areas. Today, Italy is one of our country's most important political and economic partners, but also an influential factor on the international political scene, whose position and activities can further contribute to the development of a peaceful and stable environment in the Western Balkans - President Vučić wrote.