Meeting between Minister Vučević and German Ambassador
Today, Deputy Prime Minister and Minister of Defence Miloš Vučević met with the Ambassador of the Federal Republic of Germany, Anke Konrad.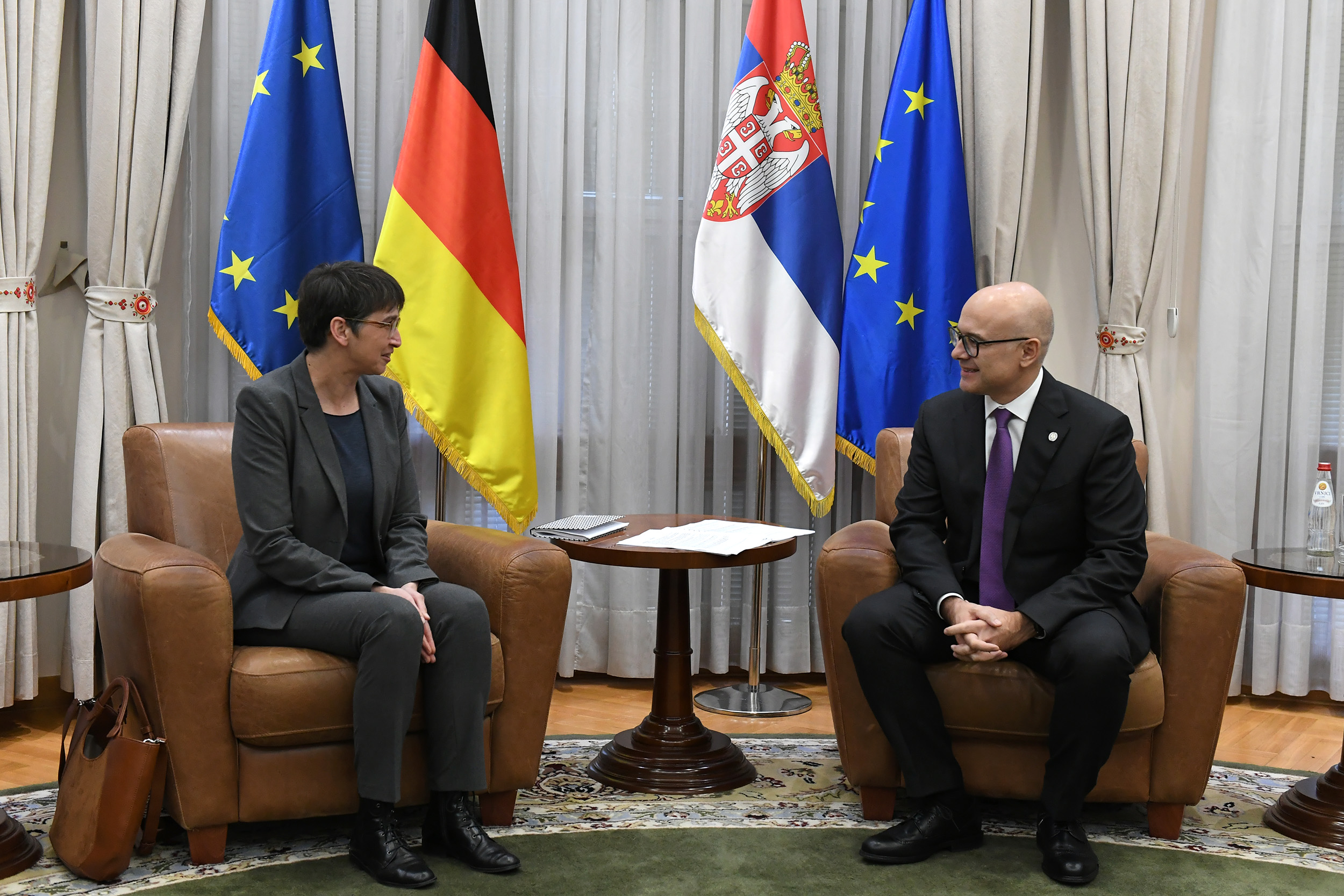 At the beginning of the meeting, Minister Vučević expressed his satisfaction at the opportunity to exchange opinions with Ambassador Konrad about the current security issues and cooperation between the two countries. On that occasion, he said that the stability in the Western Balkans was of strategic importance and that the two sides were in regular dialogue in that regard.

Minister Vučević said that bilateral cooperation between the two countries was developed, with a mutual effort to further improve it. He pointed out that developed overall bilateral relations provide an opportunity to improve and shape defence cooperation, to the mutual interest of both countries.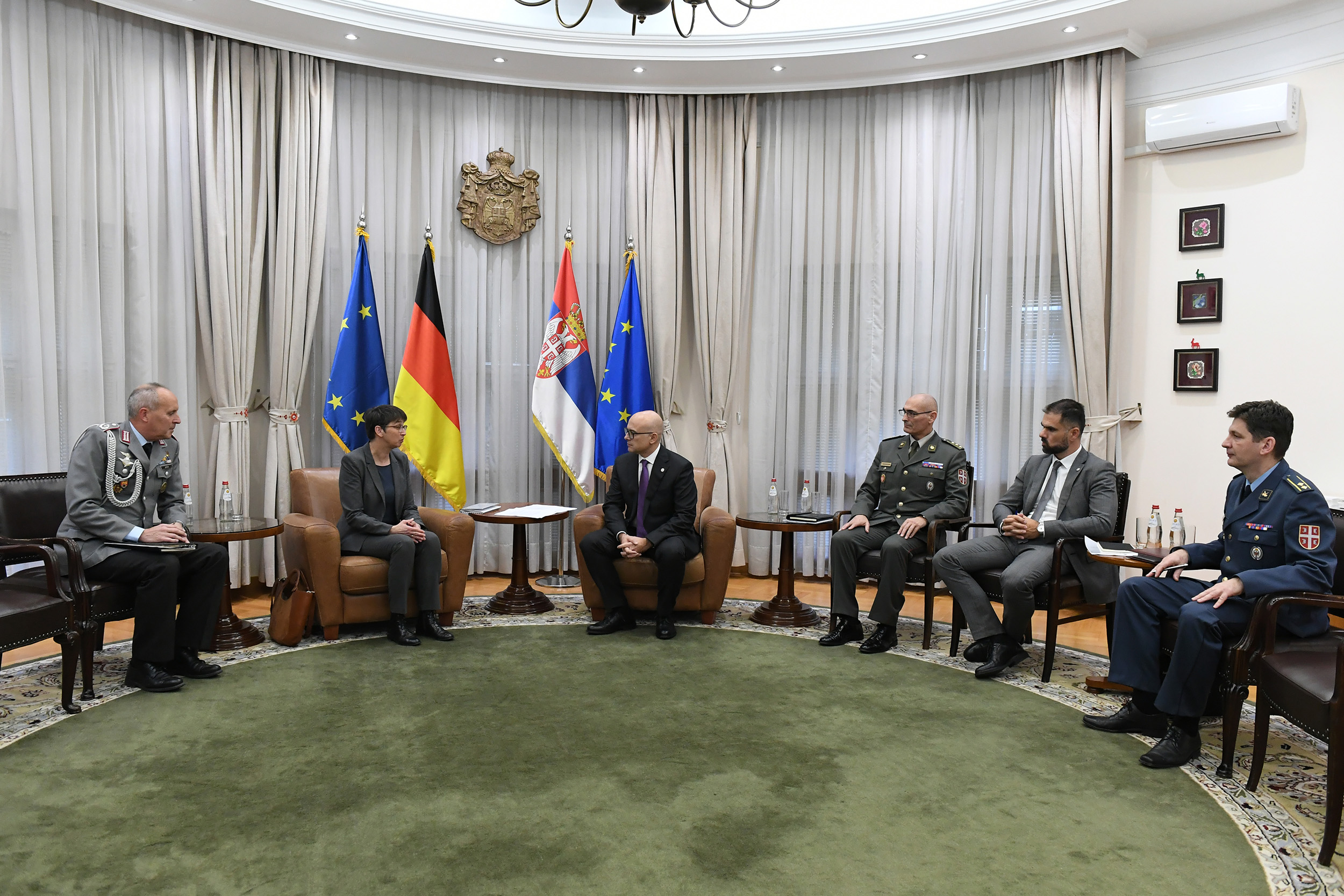 Ambassador Konrad thanked Minister Vučević for the warm reception and congratulated him on his appointment as the new minister of defence. She also highlighted Germany's commitment to promoting a closer cooperation, including defence cooperation, which had been in an upward trend for years.