Serbian Armed Forces supply water to villages in Ljubovija Municipality
Since late last week, SAF members have been providing the residents of drought-stricken villages in Ljubovija Municipality with drinking water.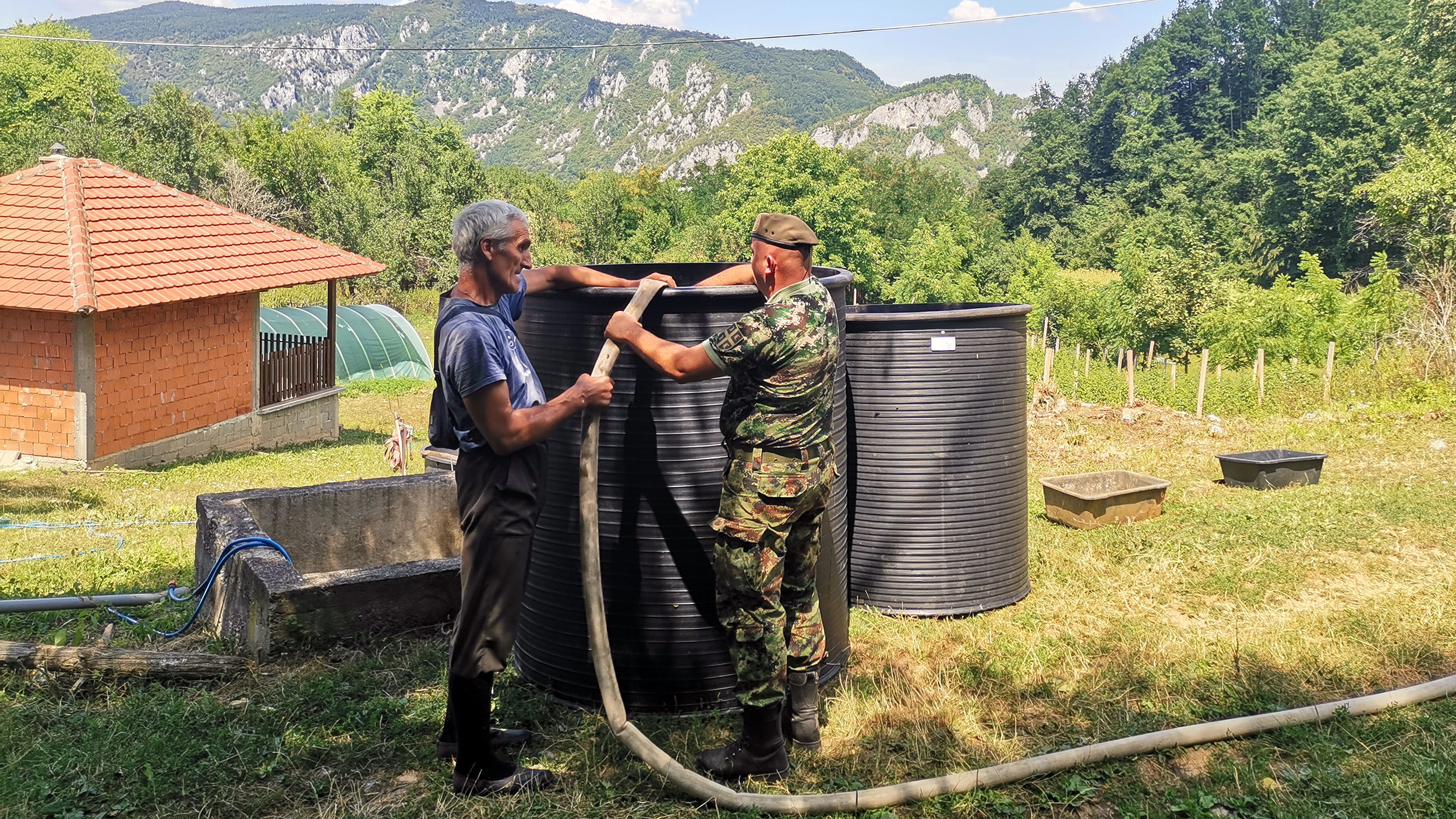 SAF members have been delivering water in 7,000 l and 3,000 l tankers to remote areas in this municipality. So far, they have been engaged in refilling water tanks in the villages of Drlače, Donja Trešnjica, Grabovica, Gračanica, Gornja Trešnjica, Košlje, Orovica, Podnemić and Carapić, and they continue their engagement so as to help all residents of this area and provide water for households and livestock.

In addition to Ljubovija, SAF members have also been involved in providing drinking water to the Pešter Highland villages where heavy drought has threatened the survival of livestock. They also concluded successfully their last week's engagement in Prijepolje.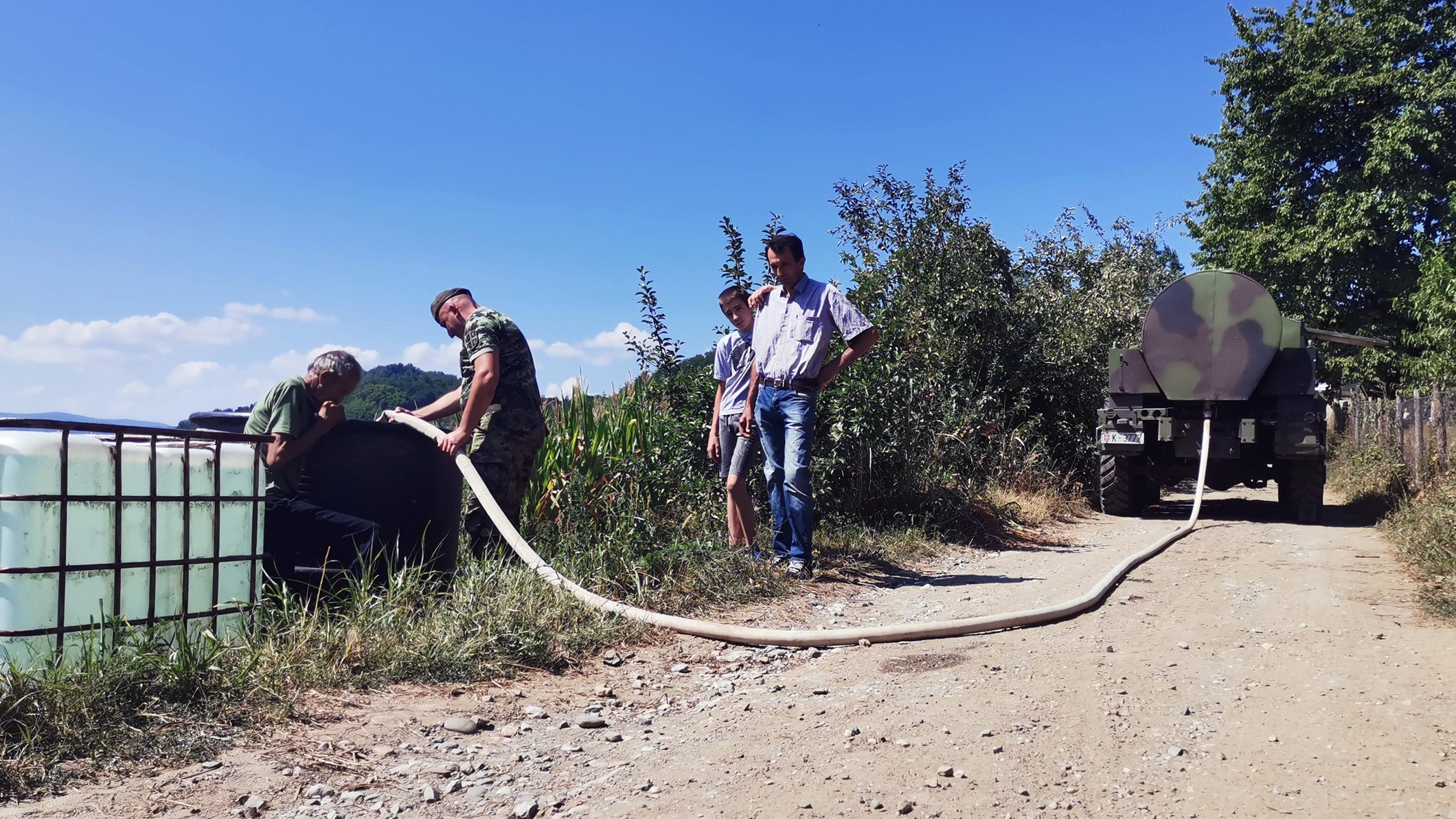 In a situation when residents of many villages face water shortages due to precipitation deficit, SAF stand ready to deploy their troops and assets to help the citizens and reduce the effects of drought. That way, they prove that they are always at the citizens' service, not only when it comes to defending the country, but also when it comes to providing water, CASEVAC, medical assistance, building roads, bridges, repairing landslides, clearing snow deposits or extinguishing fires.