Member of Sports Unit Vidojković Sets New State Record
Member of the Sports Unit of the Ministry of Defence civilian Bogdan Vidojković set a new Serbian record in 110m hurdles race for the athletes up to 20 years of age, which he completed in 13.73 seconds. Deputy Prime Minister and Minister of Defence Nebojša Stefanović PhD congratulated Vidojković on setting the new record and winning the title of Serbian Junior Champion.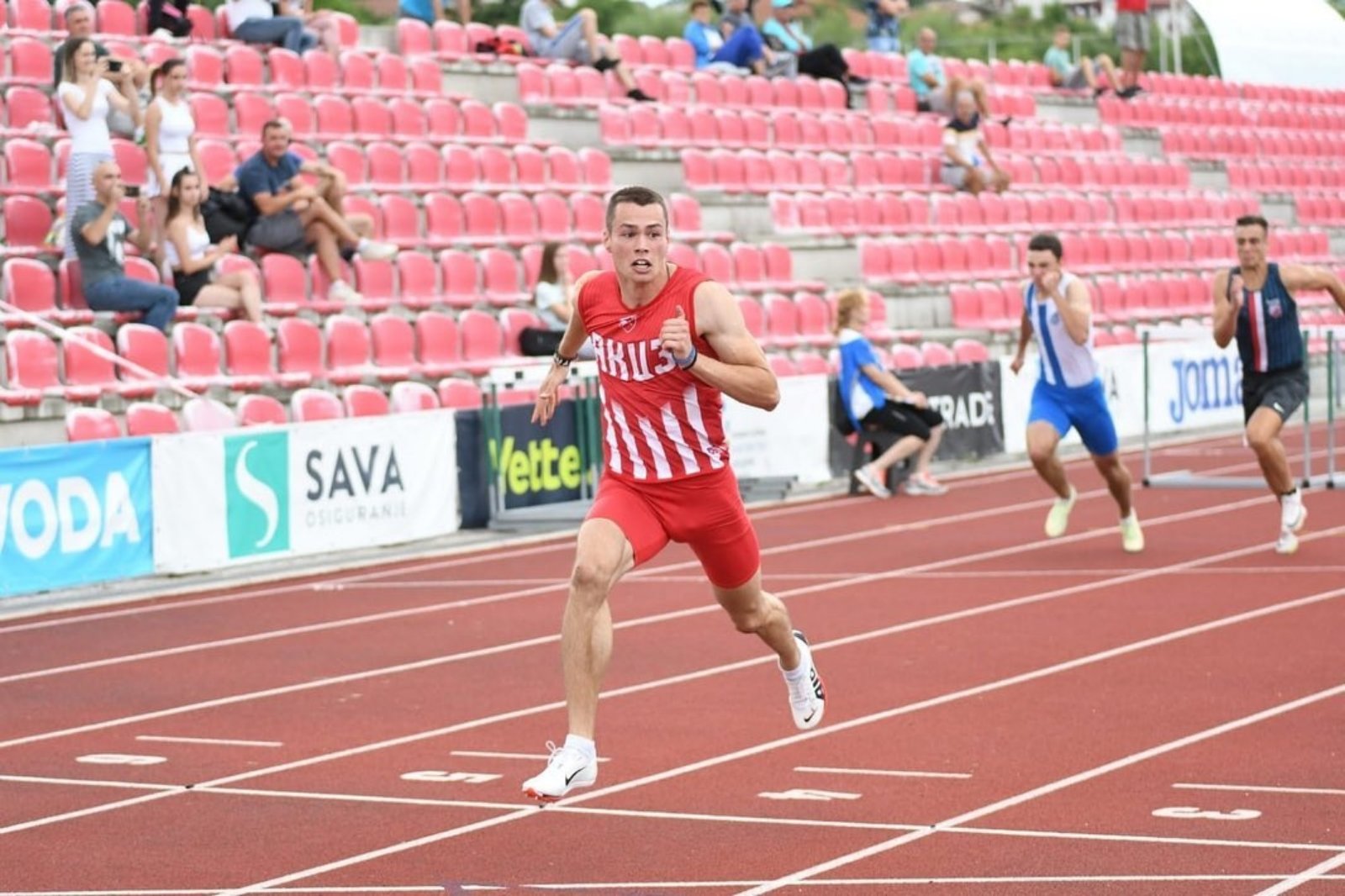 "Well done, Champion, great victories are yet to come!" We are proud of Bogdan and all our athletes wearing the uniform, who are diligently achieving result after result showing how one loves Serbia with all their heart", Minister Stefanović said.

At the National Championship for under-20 athletes, held in Kruševac, Vidojković broke his own record. He has been a member of the Sports Unit since September 2021, and he is currently a member of the junior athletics national team of Serbia and several-time champion of Serbia in sprint events for younger age categories.