Basic Training for Future Air Force and Air Defence Non-Commissioned Officers
The Centre for Training and Advancement of Non-Commissioned Officers "Narednik Milunka Savić" currently carries out the second module of basic training for candidates for Air Force and Air Defence non-commissioned officers.

The training is underwent by the candidates who fulfilled all conditions of a competition announced last year in May, and who successfully passed the first module of training for the vocation of non-commissioned officers of the Serbian Armed Forces.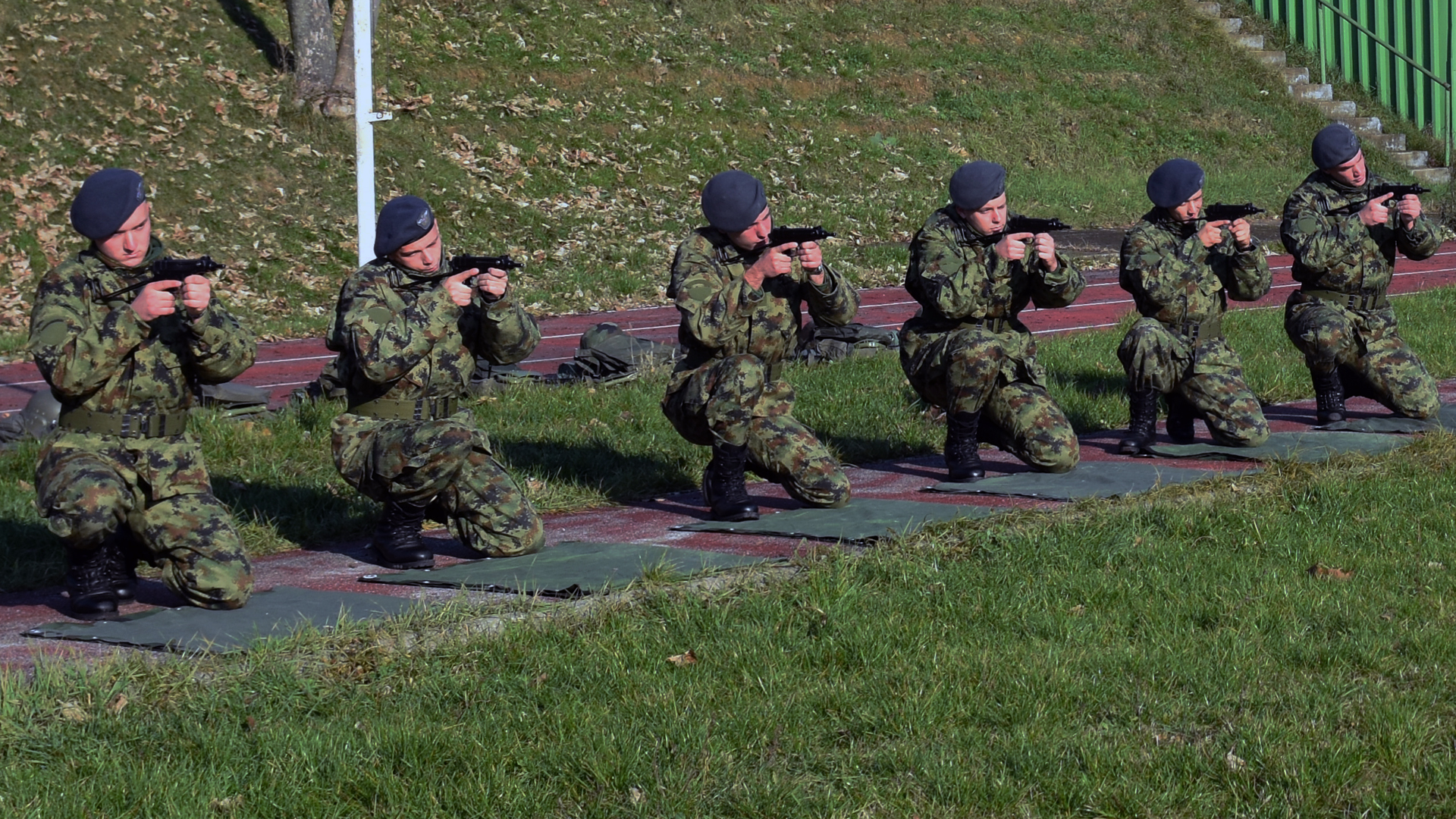 In this module, the future Air Force and Air Defence non-commissioned officers acquire necessary military-technical knowledge and skills for appropriate and safe command over squad level units, by which they fulfil conditions for professional advancement in the Air Force and Air Defence Training Centre.

The last phase of the training is carried out in the units of Serbian Armed Forces, where the candidates are trained for the duties of technicians for aircraft engines, armament and equipment, operators on radar and missile systems and general aviation duties.

The Air Force and Air Defence NCO Course lasts for six months and encompasses two basic modules, one speciality module and internship module. The candidates who successfully pass all the modules will be promoted to sergeant rank and become professional members of Air Force and Air Defence.