Donation of IT Equipment for Orthodox Monastery in Lebanon
On the second day of Christmas, members of the Serbian Armed Forces engaged in the peacekeeping operation of the United Nations in Lebanon made a donation to an Orthodox Monastery in Deir Mimas, some hundred kilometres from the capital, Beirut.


The monastery is situated in the vicinity of the United Nations' position 9-66 "Drina" in the sector "East" of the peacekeeping operation UNIFIL, where an infantry company of the Serbian Armed Forces is located.

The funds for the donation consisting of video-projectors and tablets, were gathered by the members of our 22nd contingent in this peacekeeping mission, thus continuing the practice that had been initiated by Serbian Armed Forces members of the previous contingent who had delivered a similar donation last December to an orthodox school in a place called Marjayoun in the south of Lebanon.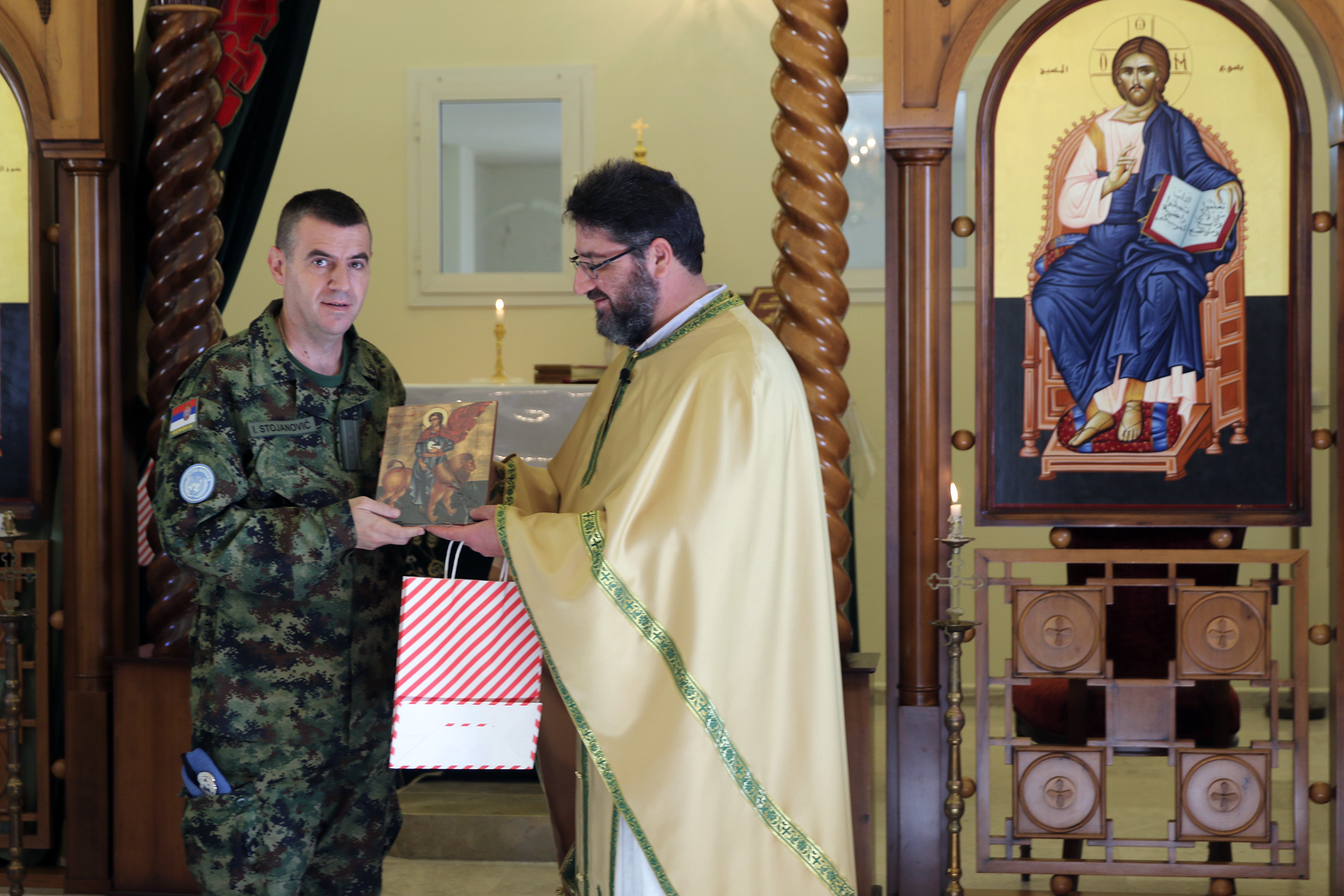 Members of the Serbian Armed Forces started their participation in the UN peacekeeping mission in Lebanon in December 2010, and apart from the infantry company, which performs its tasks within a Spanish battalion, the Serbian Armed Forces have deployed to this mission staff officers and national support element in the sector "East", and a force protection platoon within an Italian contingent in the sector "West.

The professionalism, dedication and unbiased execution of peacekeeping tasks of preserving peace in this country have contributed to the fact that our contingent gained full confidence and respect of both representatives of the United Nations and partner states with which our contingent participates in the mission, and of the local Lebanese population.