Helicopter Flight Training in 98th Air Brigade
At "Morava" airfield, in the wider area of the town of Kraljevo, members of 98th Air Brigade are undergoing regular winter training on helicopters Mi-35 and "Gama".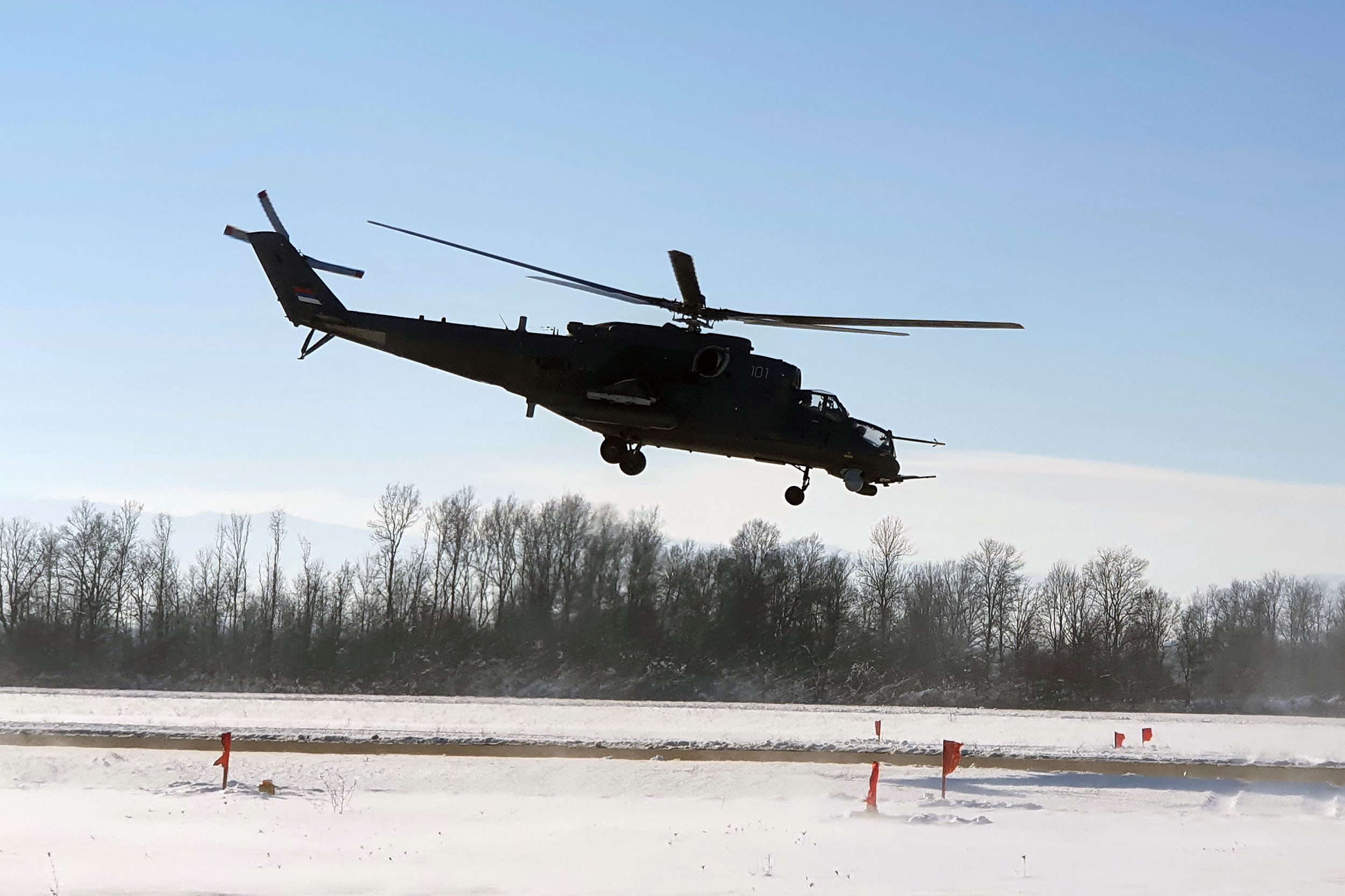 The training, carried out in order to maintain and raise the level of competence for the execution of assigned tasks during winter, is undergone by both pilots and technical staff of this Air Force and Air Defence unit.

Leaders of helicopter groups and following crews are practicing the tactics, techniques and procedures for the preparation and realisation of group flights, as well as elements of combat and acrobatic training, in the conditions when reduced visibility, uniform terrain, fog and lifting snow curtain while landing, make flying and performance of tasks more difficult.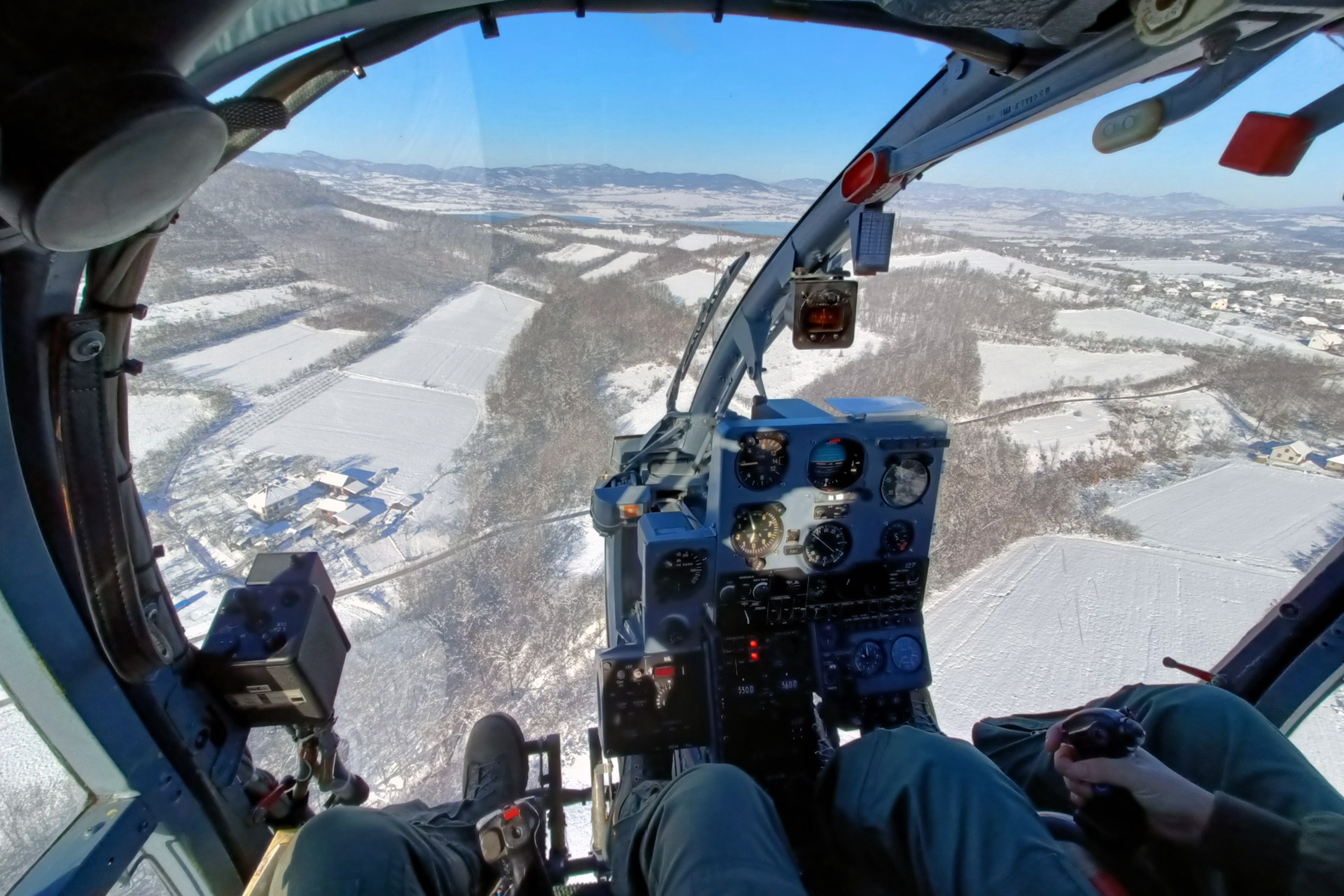 Concurrently with the pilot training, the training is carried out for technical personnel of all specialities in the squadron. The technical personnel practice already developed procedures on apron in cases of low temperatures and in difficult weather conditions.

Combat helicopters Mi-35 and "Gama" are primarily used for the execution of combat actions against targets on the ground in the framework of air fire support to the Army forces. They are the organic weapon of 714th Anti-Armour Helicopter Squadron.