Test of Competence of Soldiers Serving Military Service
Training areas and practice fields of the Serbian Armed Forces in Sombor, Valjevo and Leskovac were the venues where individual competence was tested of the soldiers on voluntary military service of "December 2021" intake.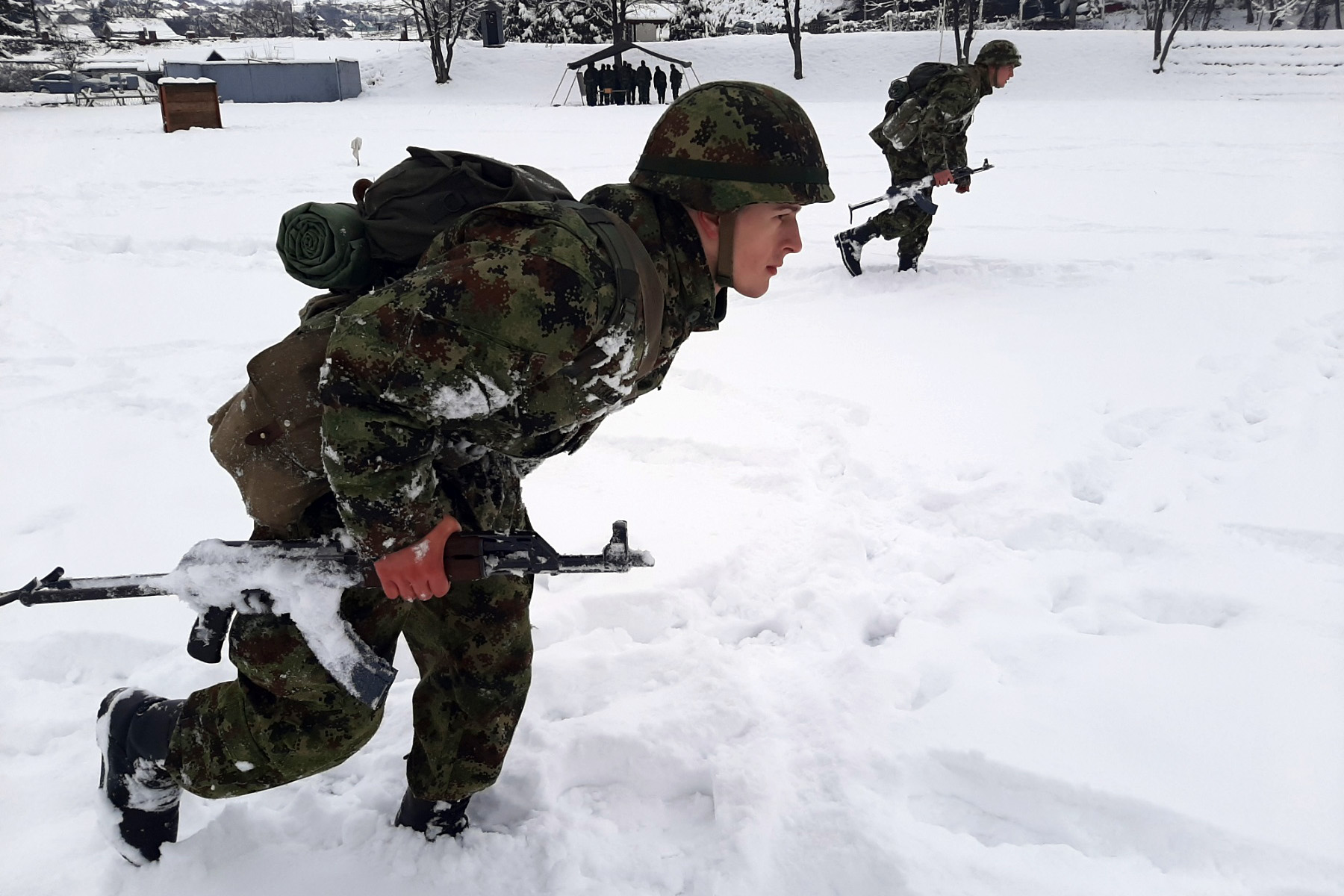 The aim of the tests was to determine if the soldiers were trained enough for autonomous execution of tactical actions and procedures on the theatre, proper handling of arms and military equipment and performing duties of the bodies for internal security and the service for facility security. In six weeks preceding the tests, the soldiers had undergone the training in these elements both in theory and practice.

During the two-day long test of individual competence, the soldiers executed tasks of tactical training, demonstrated practical knowledge and skills in handling different kinds of infantry weapons, drill and preparedness to execute guard duty, which was all preceded by their successful passing the test of physical fitness.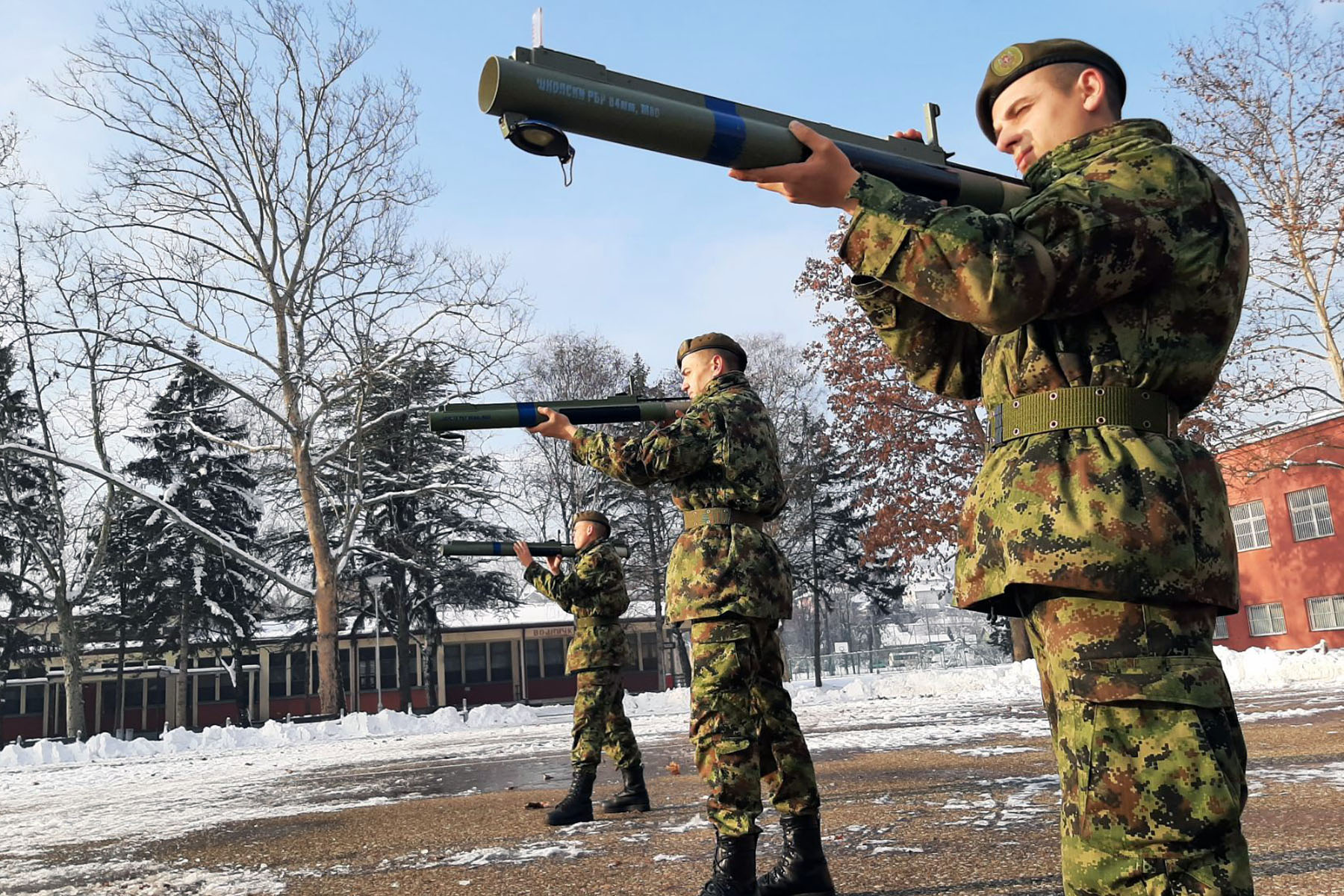 Excellent and very good results achieved during the test are the proof of an exceptional motivation and dedication of the soldiers serving military service and high quality of training carried out in centres of the Training Command.

After this, the soldiers will undergo a six-week specialised training, during which they will be trained in their assigned specialities, after which they will be assigned to units of the Serbian Armed Forces where they will serve until the end of their military service.