Serbian Armed Forces Engaged on Clearing Snowdrifts on Roads
After heavy snowfalls that occurred on large parts of our country, members of the Serbian Armed Forces have been engaged over last several days, along with their regular tasks, on clearing snowdrifts on the roads within the areas of responsibility of their units.

Deputy Prime Minister and Minister of Defence Nebojša Stefanović PhD pointed out that the Serbian Armed Forces are always there to provide assistance to our people wherever and whenever it is needed, regardless of weather conditions, accessibility of terrain and situation gravity.

- They never ask how difficult a task is. They only ask where they should head to and assist. They are always there for our people and our Serbia. Tday as well I wish to extend my gratitude to them on their dedication and work – Minister Stefanović stated.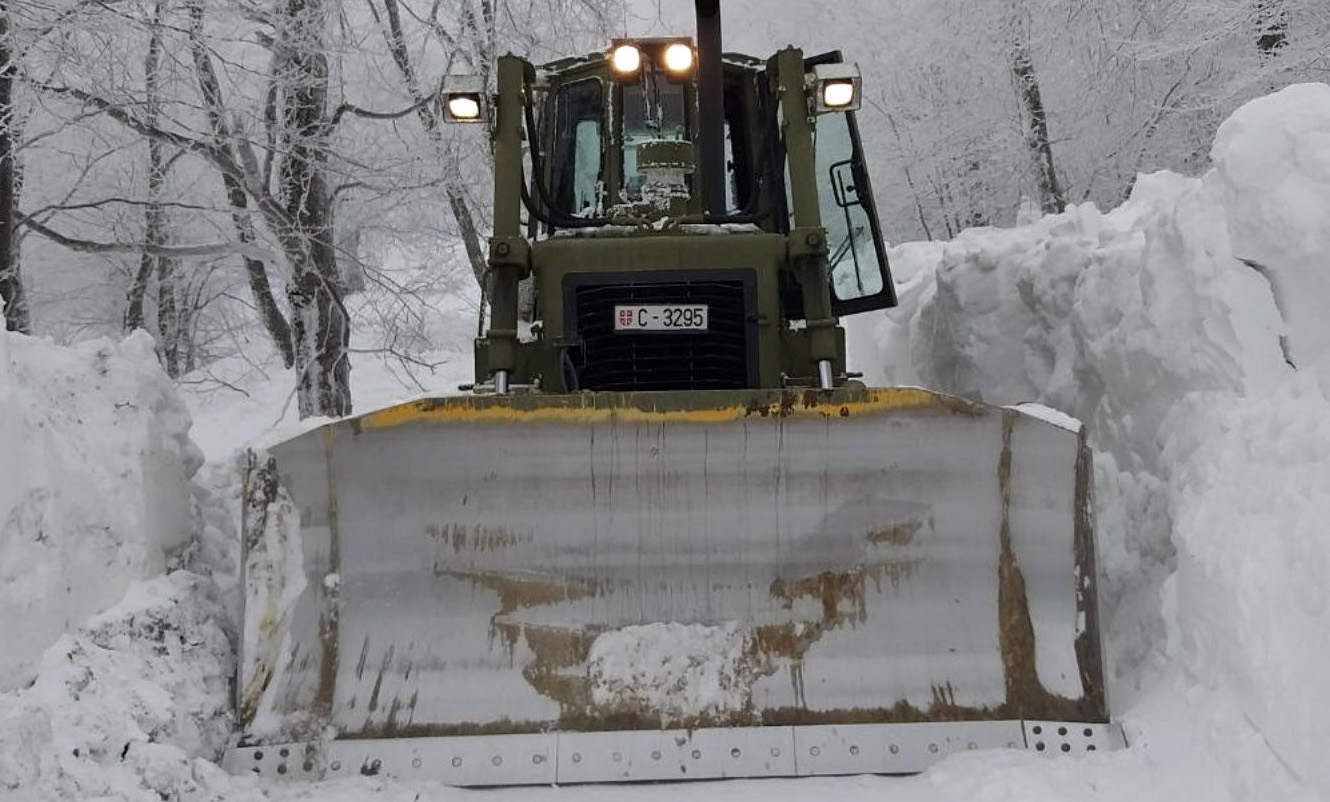 Members of the Serbian Armed Forces are primarily engaged on maintaining the clearance of roads in the Ground Safety Zone and access to military facilities in mountain terrains that are difficult to reach, where on certain places the snow is more than one meter thick.

With that they create conditions for unhindered and safe supply and manoeuvrability of the units of the Serbian Armed Forces, but they also enable access to healthcare system and provision of fundamental supplies to inhabitants of mountain villages, to whom these roads are the only link to the rest of the world.

The works are carried out by members of engineer units specialised in road infrastructure who through their daily engagement on clearing road communications using engineering assets advance their competence to perform assigned tasks.

Maintaining the clearance of roads enables timely deployment and mountain employment of engineer units of the Serbian Armed forces, who have showed this time as well that they are ready and capable of providing support to engaged forces and assistance to the citizens whenever it is required.