Minister Stefanović with Guard members
Deputy Prime Minister and Minister of Defence, Nebojša Stefanović, PhD, started the last day of 2021 early this morning having breakfast with members of the Serbian Armed Forces Guard. As he holds this unit is great respect, the Minister wanted to sum up his impressions with Guard members at the end of the year and discuss plans for the upcoming year.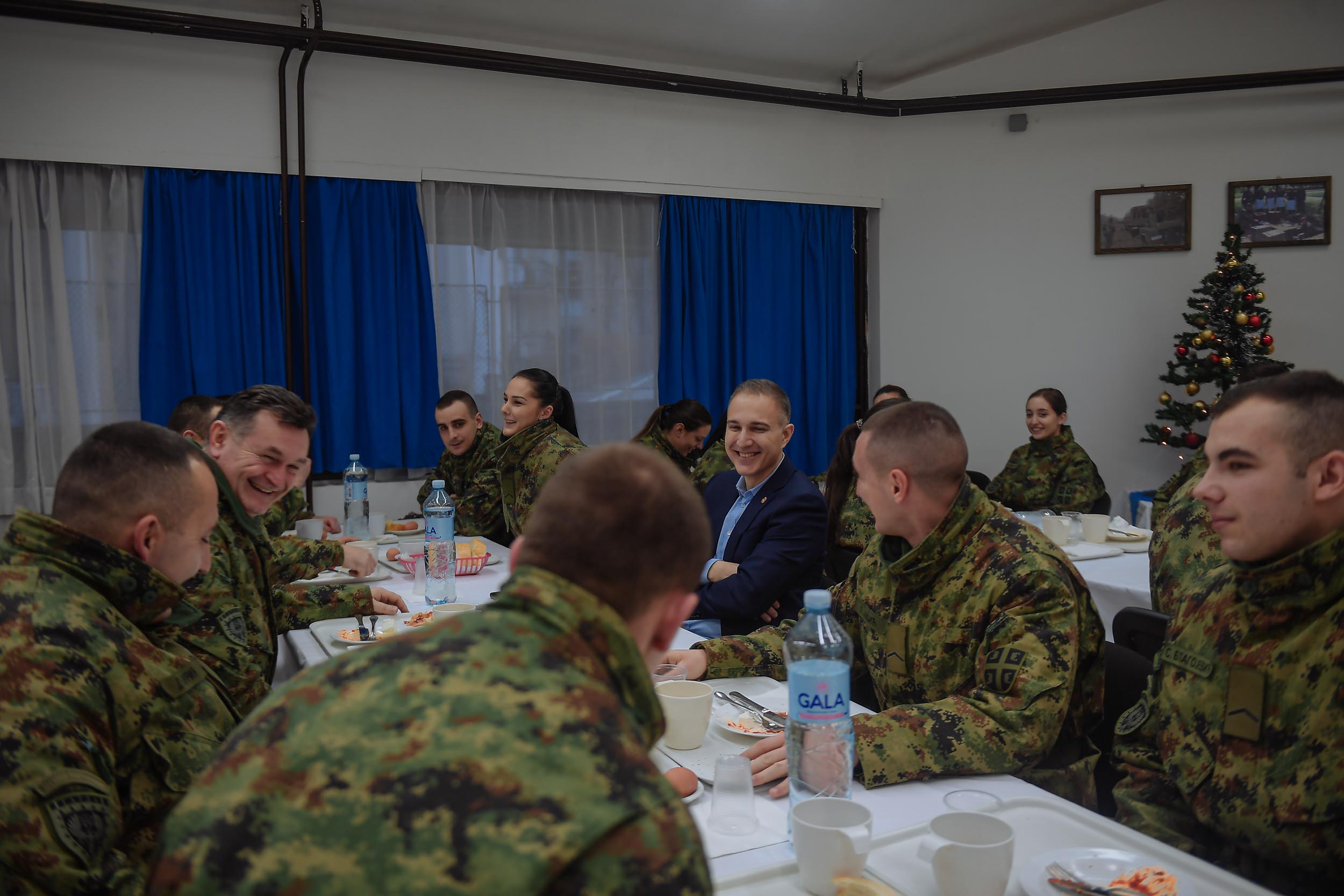 In an informal conversation with Guard members and military volunteers serving in this unit, the Minister wanted to know what they thought of the uniform and food, but also what they thought should be changed in terms of working conditions.

- We are welcoming the New Year much better equipped and with higher salaries, and we will try to ensure one more salary increase by the end of 2022, if finances permit - said the Minister of Defence.

Wishing them a happy and successful New Year, Stefanović expressed his appreciation of the effort Guard members devote to performing numerous tasks and representing the Serbian Armed Forces in the best possible way. Guard members will spend today and tomorrow in uniform, performing their daily tasks.