Training on Lazar 3 armoured combat vehicle
Members of the Serbian Armed Forces are currently undergoing training on the Lazar 3 armoured combat wheeled vehicles at the "Borovac" range in the South Base.

Professional infantry battalion personnel are training to perform combat tasks using this modern armoured vehicle, and the focus is on practicing combat techniques and procedures during offensive operations.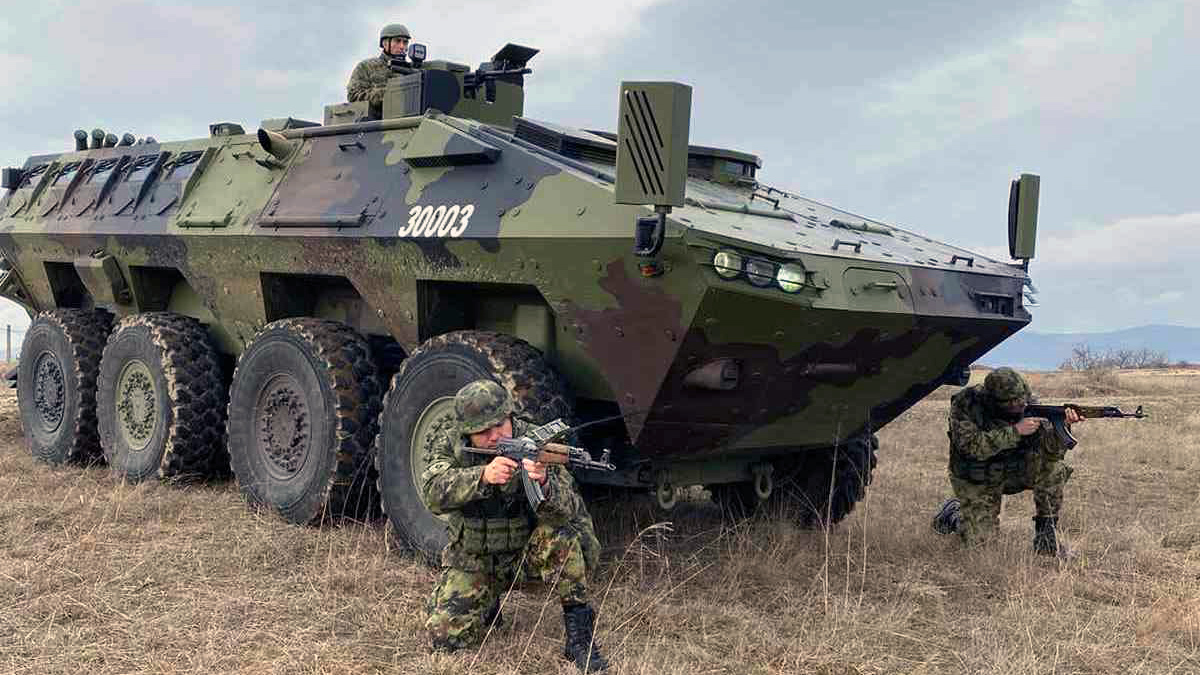 As part of the training, members of the Serbian Armed Forces are expanding their knowledge on the systems and subsystems, weapons and maintenance of this combat vehicle.

The Lazar 3 armoured combat wheeled vehicle entered service in 2019. It is used by infantry units when performing combat tasks on all types of terrain and in all weather conditions, and its reliability and efficiency have been confirmed during its use by the SAF units and in numerous tactical exercises.