Meeting between Minister Stefanović and Montenegrin Minister of Defence Injac
Deputy Prime Minister and Minister of Defence Nebojša Stefanović, PhD, met with the Minister of Defence of Montenegro Olivera Injac, PhD, in Budva today, ahead of the Ministerial Round Table on the Second Regional Study "The Position of Women in the Armed Forces in the Western Balkans" organized by UNDP SEESAC.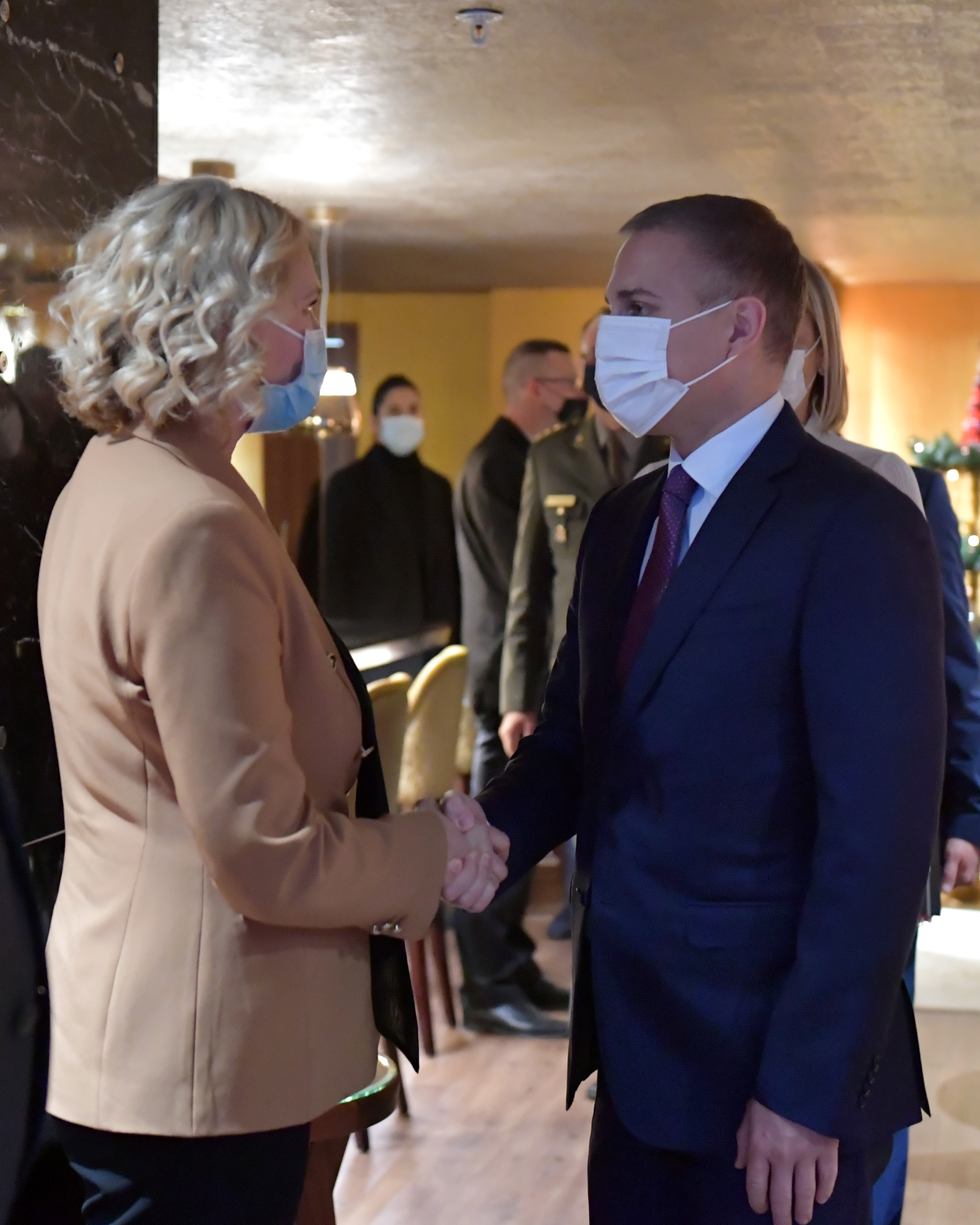 Minister Stefanović told Minister Injac that the foreign policy commitment of the Government of the Republic of Serbia is to improve relations with all partners and underlined the importance of improving regional cooperation and relations with neighbouring countries.

The meeting was an opportunity for the two ministers to identify specific areas of defence cooperation and express strong commitment to its further promotion.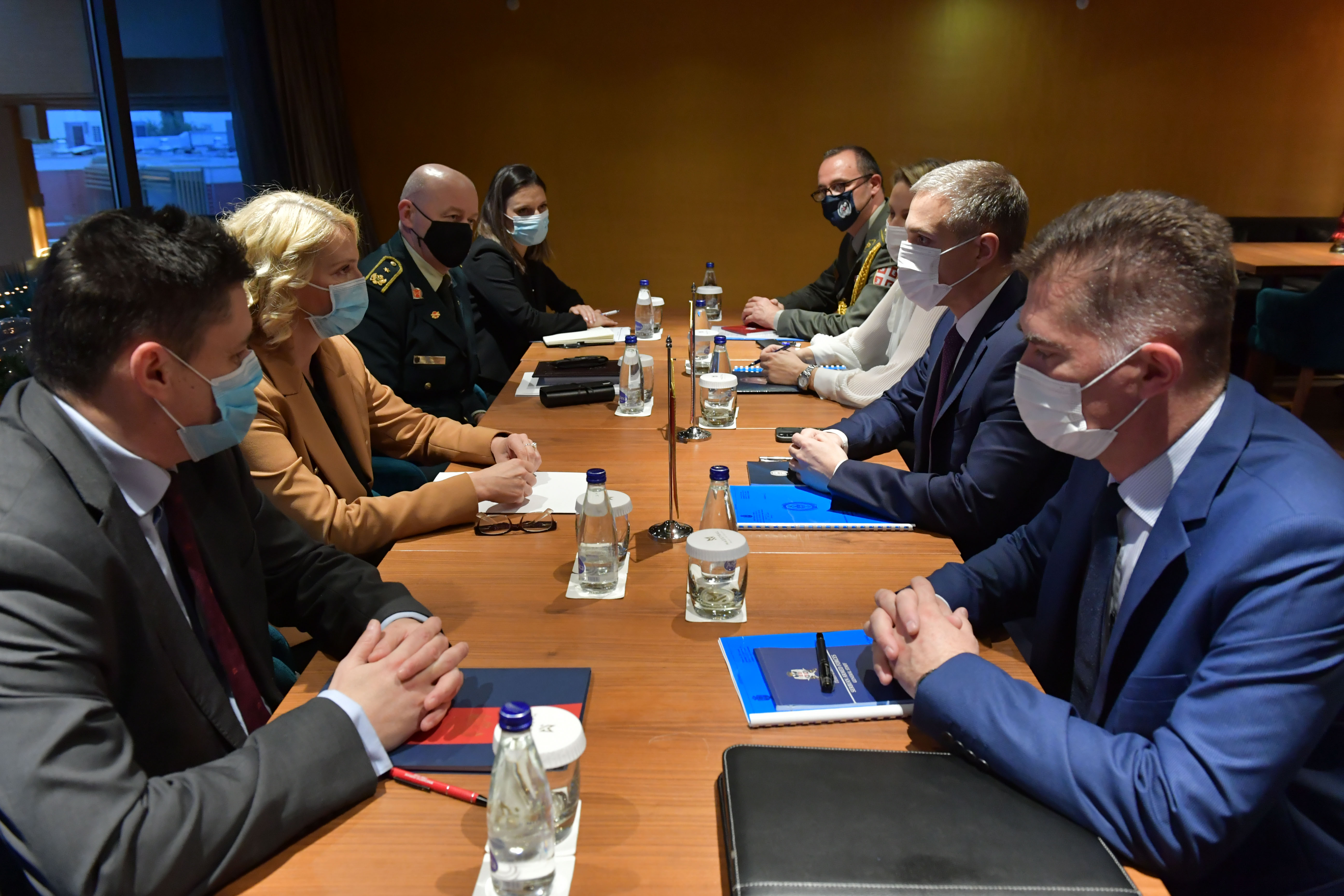 Minister Injac expressed Montenegro's determination to develop cooperation with neighbouring countries, especially with the Republic of Serbia, considering the traditional Serbia-Montenegro ties.