Minister Stefanović visits "Prva Petoletka" company
Deputy Prime Minister and Minister of Defence, Nebojša Stefanović, PhD, has visited the "Prva Petoletka - Namenska" company in Trstenik, where he talked to the management and employees and visited the company's production facilities. During the visit, he said that our country's goal is for the domestic intelligence, institutes and industry to develop and manufacture new equipment for our armed forces.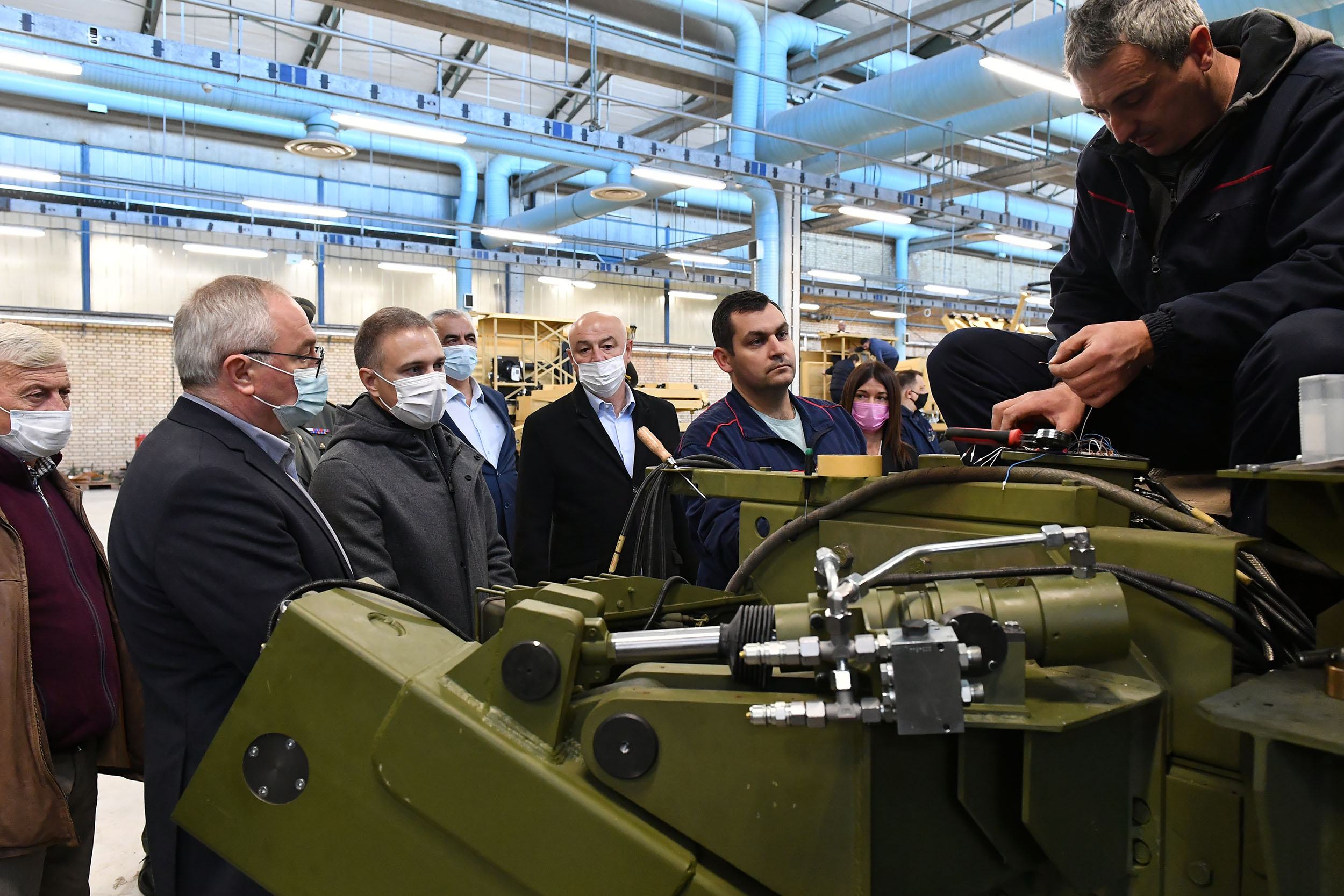 - Today, I continue my tour of the defence industry factories. Here in Trstenik's "Prva Petoletka", I have had the opportunity to see the continuation of the production process for the construction of remotely-operated unmanned stations, popularly known as "Little Miloš". But "Little Miloš" is no longer so little, as its latest version, V-2, which you could see at our arms fair and which will soon become part of the Serbian Armed Forces' arsenal, will be a new development project that this company will work on together with the Military Technical Institute. Maybe the weapons produced by our factories look the same at first glance, but when you look at the details and everything that is installed in PASARS, which is manufactured here, in "Miloš" and other systems, you can see that they are brand new - said Minister Stefanović.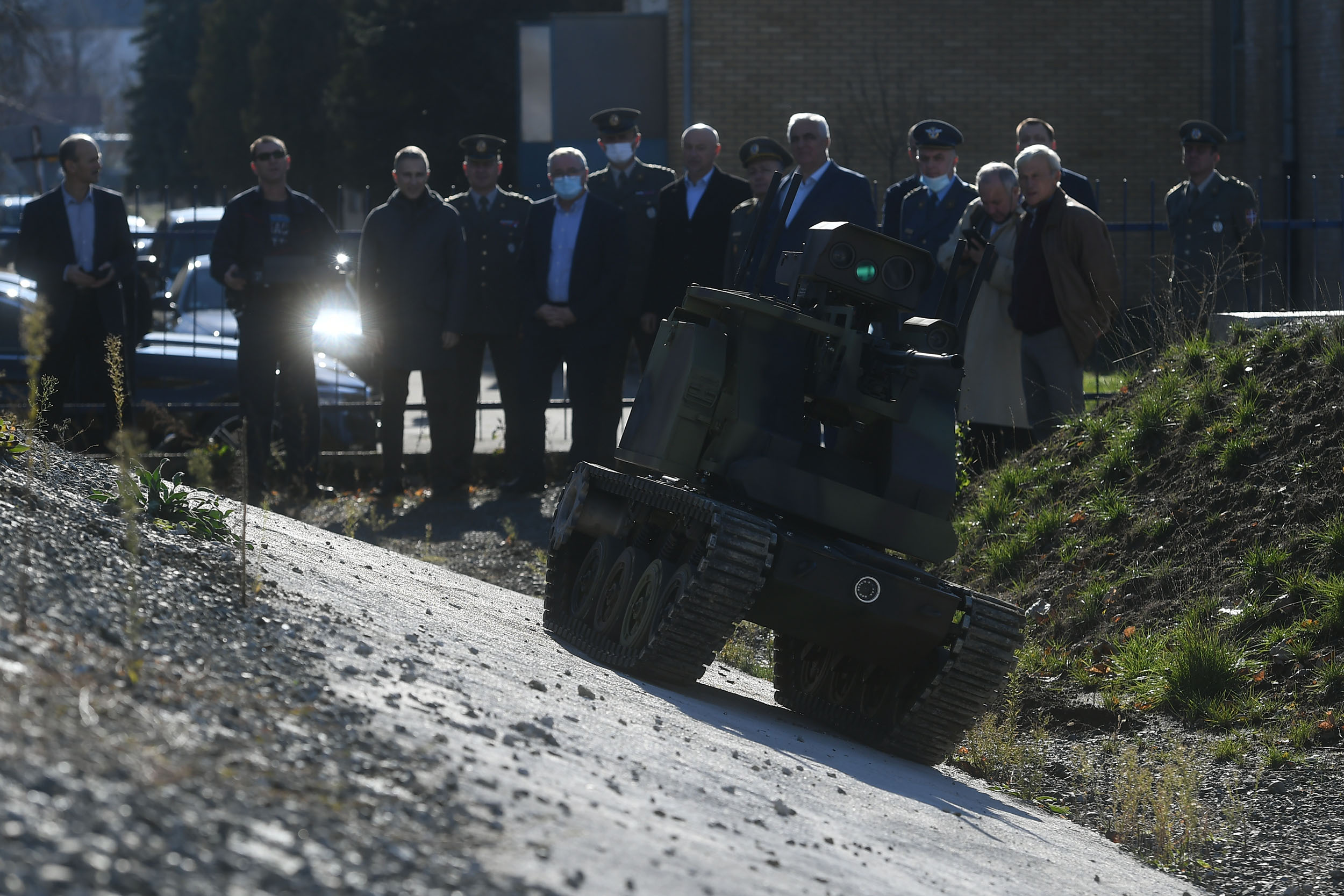 He also noted that we are strategically committed to equipping the Serbian Armed Forces with weapons and military equipment that are the product of domestic intelligence and industry.

- Our goal is for our domestic intelligence, institutes and industry to be able to develop new weapons on their own, and to keep up with the world. Not many countries in the world can produce equipment such as "Little Miloš" here - the Minister of Defence emphasized.

Minister Stefanović announced the modernization of systems such as PASARS and "Little Miloš", which will significantly enhance the capabilities of our armed forces.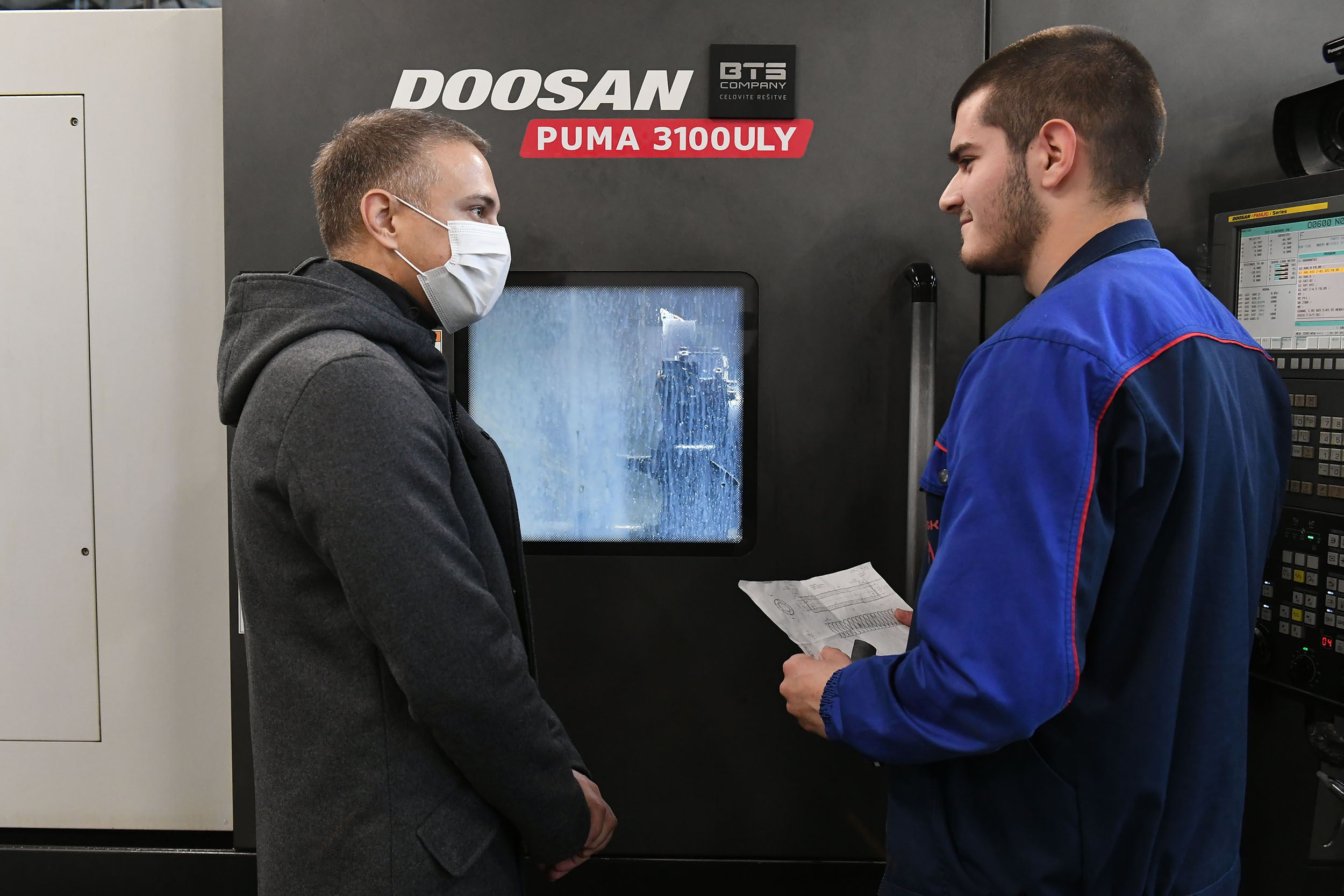 - PASARS will be upgraded again by fitting it with Mistral air defence missile systems. By the middle of next year, it will be exactly what its name suggests – an artillery rocket station, which will be able to fight aircraft at certain distances and altitudes. It will also be one of the Army's weapons that will be able to successfully and effectively protect our skies. The latest version of "Little Miloš" will have a 12.7 mm machine gun and 90 mm anti-tank weapon system. I am glad that the Military Technical Institute's and Prva Petoletka's experts are working together, so that it can soon become part of the arsenal of the 72nd Special Operations Brigade, which already uses the "Little Miloš", and other Serbian Armed Forces units - said Minister Stefanović.

"Prva Petoletka - Namenska" can count on the support of the Ministry of Defence and the Serbian Armed in the future as well, says the Minister of Defence, because it is in the best interest of both our armed forces and the people working there.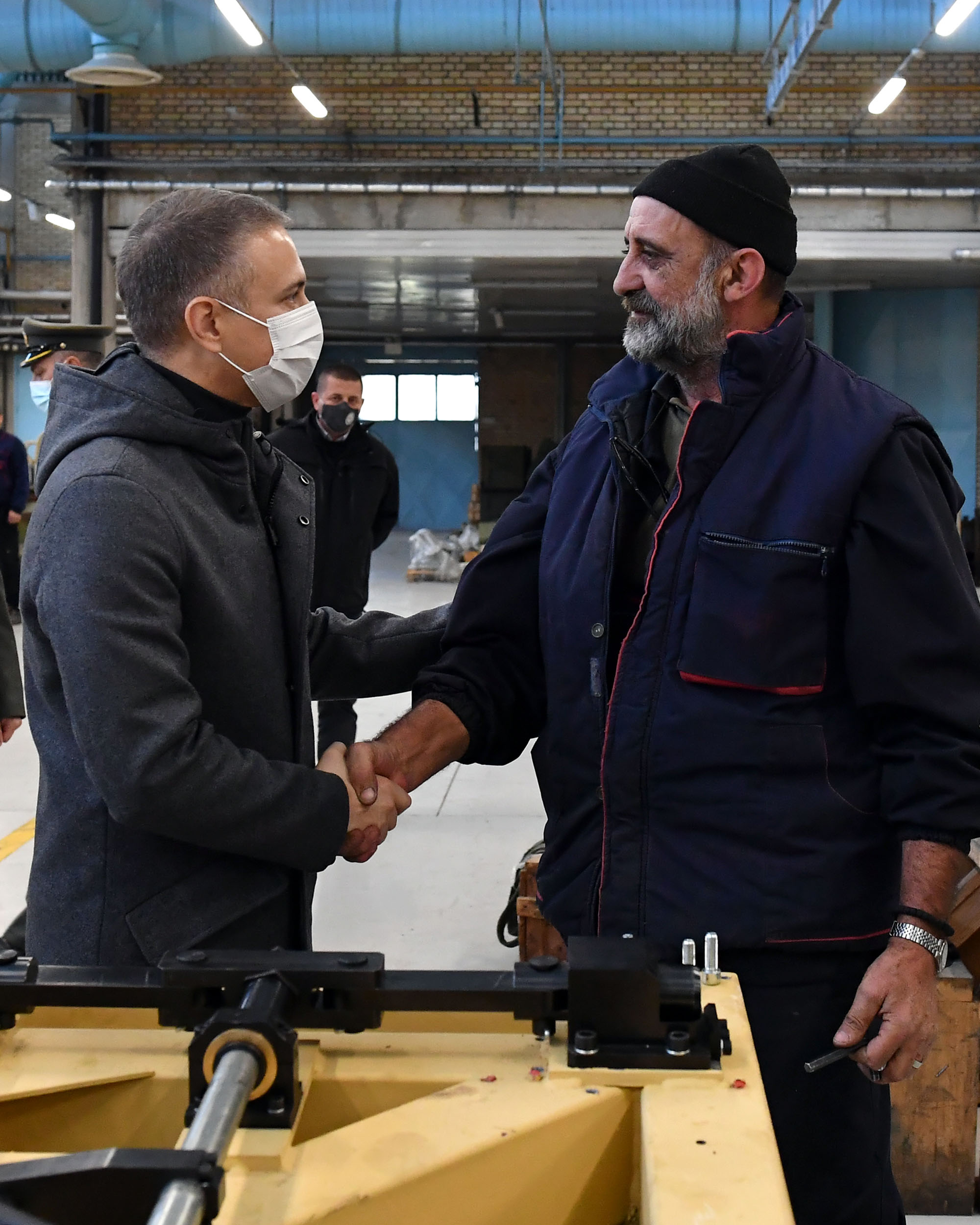 - We will seek to negotiate new contracts for "Prva Petoletka". I am really excited to see that work is being done in these production facilities. I've had the opportunity to talk to the management and the workers who are satisfied with their work here. Some of them have worked here for two or three years, I've met young people under 20, but also people who have spent their entire careers here and who have been working in this factory for more than 30 years. I was glad to hear that they are satisfied and as a rule they all say "We are happy as long as we have work to do" – said Minister Stefanović.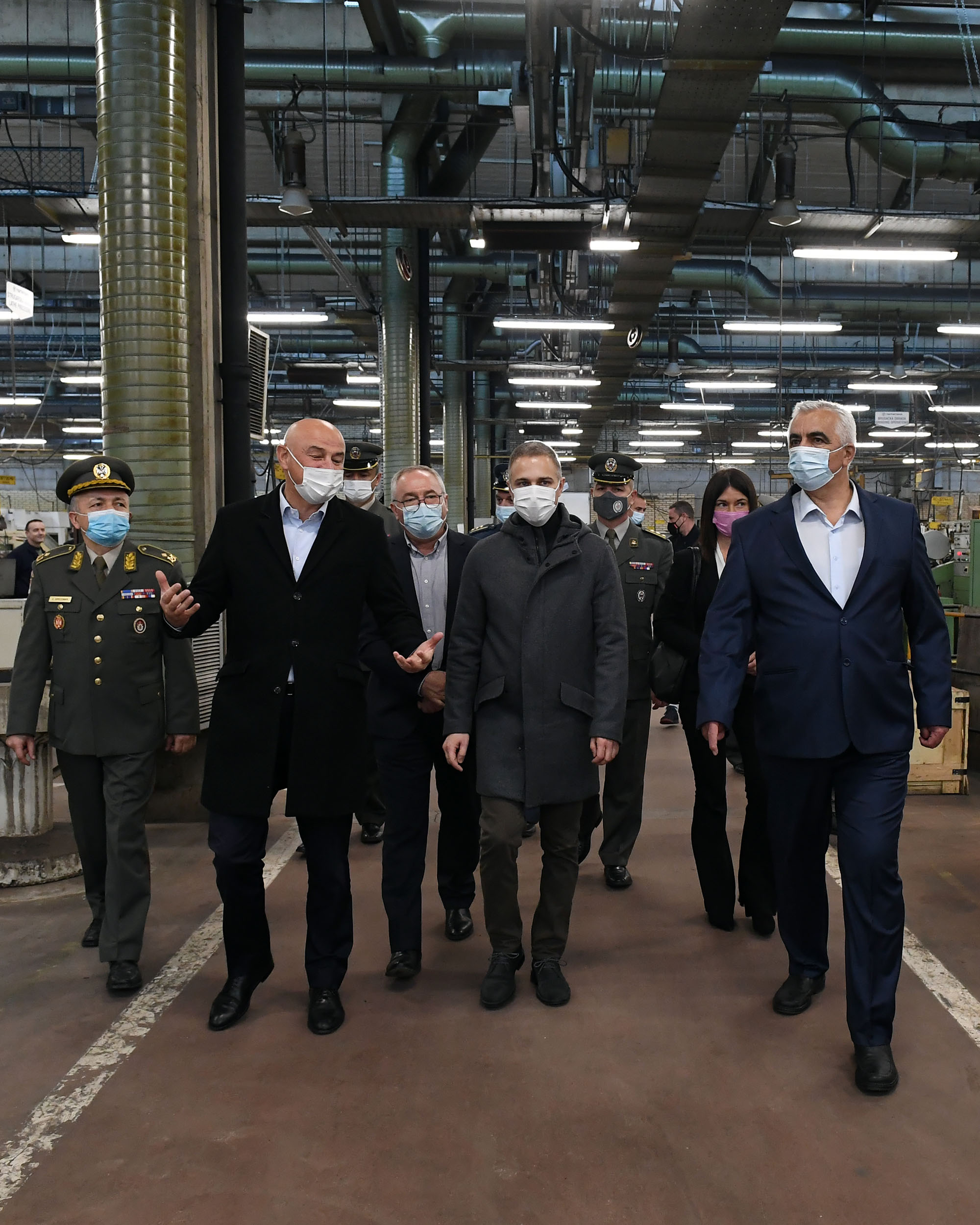 After the visit to the production facilities, the movement of the Little Miloš unmanned ground vehicle on different types of terrain was presented and Minister Stefanović had a meeting with the company's management, which was also attended by Assistant Minister for Material Resources Nenad Miloradović, PhD.