Minister Stefanović Laid Wreath on the Occasion of Day of Liberation of Belgrade
Today, Deputy Prime Minister and Minister of Defence Nebojša Stefanović laid a wreath at the Alley of the Fallen Patriots 1941-1945 in the New Cemetery on the occasion of the Day of Liberation of Belgrade.

- In such day, it is our duty to remember the great price of freedom, which our ancestors, confirmed patriots and fighters against fascism, paid even with their lives so that we could live in an independent and free country in the present. We are obliged to remember all the people who fearlessly, from the first moment of the occupation, decided to fight not wishing to accept the fact that their country had been occupied and not wishing to bear being trampled by foreign boots. That is why we have gathered today to pay homage to all people who were killed and shot, and who fell in the fight and who tirelessly stood with their country in the period from 1941 to 1944 and the liberation of Belgrade, not even thinking about their own lives – Stefanović said.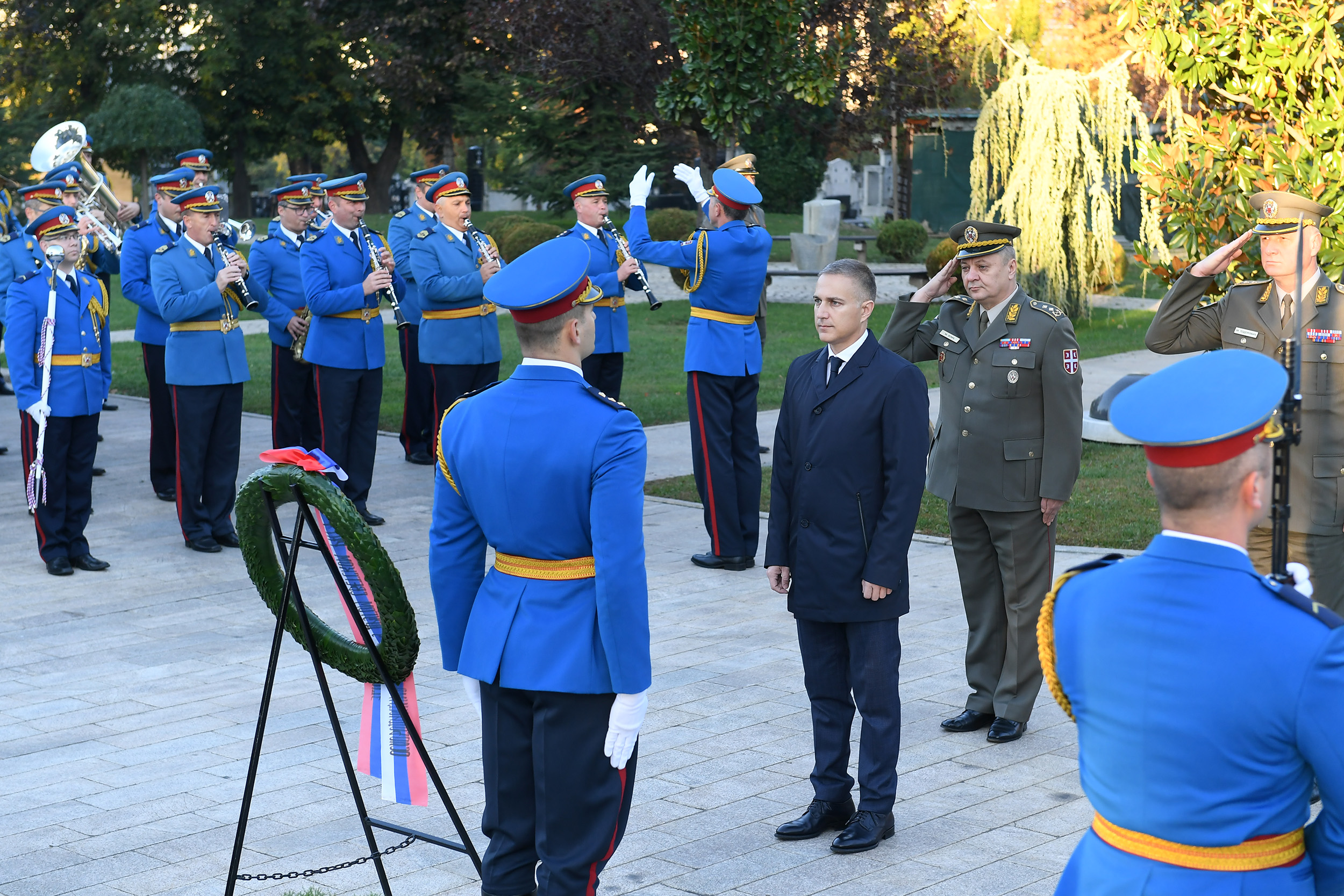 He pointed out that they had wished to see a free Serbia, autonomous, independent in making its own decisions and accountable solely to its people.

- Today, we are fighting the same fight, and President Vučić and our Government and the entire state, with all our might, by building roads, bridges, schools and hospitals, fighting against invisible enemies, such as Covid-19, at the same time fighting for stronger armed forces so that Serbia would forever remain independent, free, and accountable only to the voice of its people and no one else – Stefanović said.

He congratulated this holiday to all citizens of Belgrade and all citizens of Serbia that marks the day of liberation of our capital from fascism.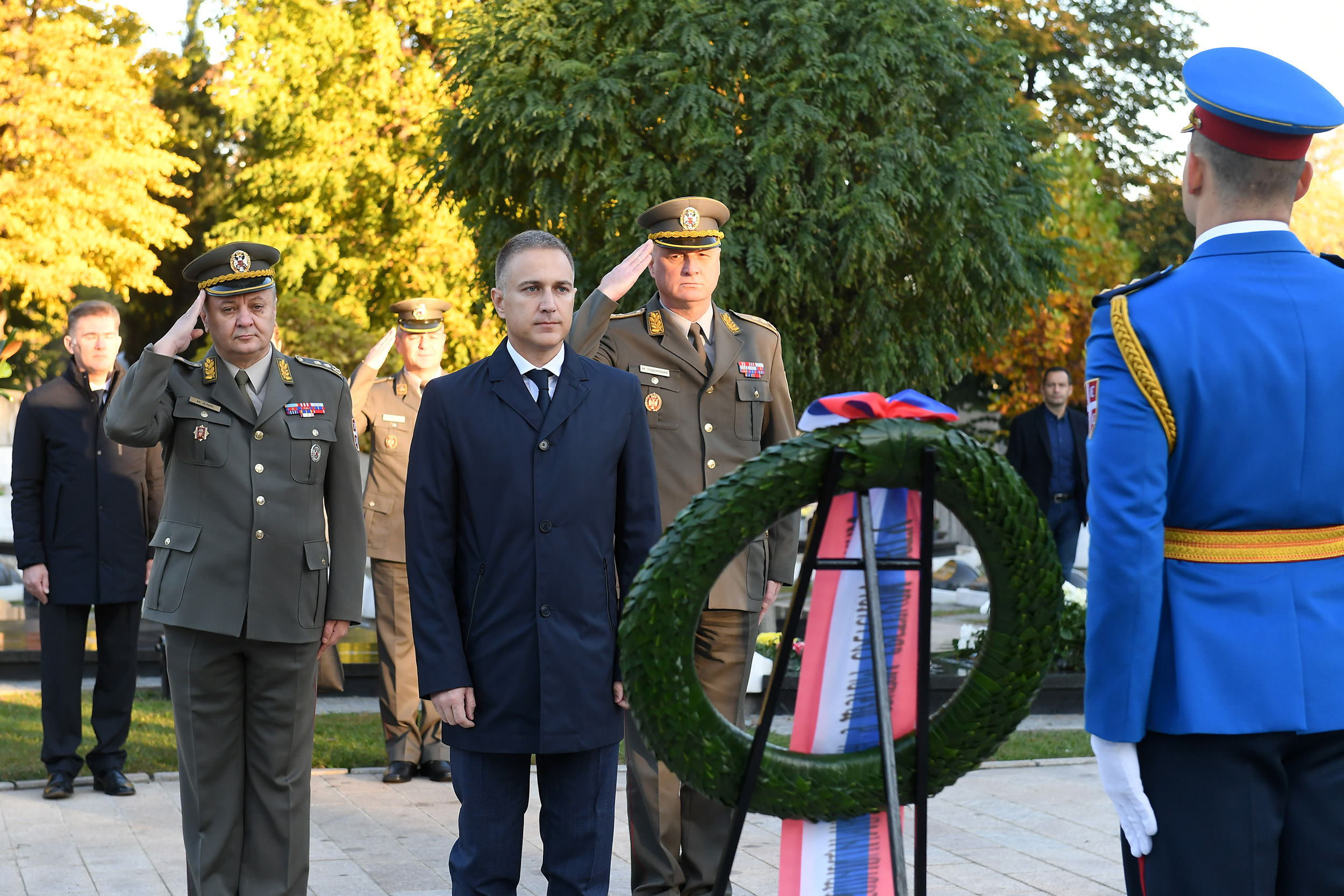 - Wishing that we never find ourselves in a situation to use rifles and weapons to fight for freedom, but instead to use only knowledge, stronger economy and stronger state, at the same time knowing that there are always our strong Serbian Armed Forces that are there to protect their citizens and always be with their people – the minister of defence said.

Minister Stefanović laid a wreath accompanied by Director of Defence Inspectorate Major General Mile Jelić and Commander of the Guard of the Serbian Armed Forces Major General Milomir Todorović.

The ceremony was attended by Assistant Minister for Human Resources Katarina Tomašević and Acting Assistant Minister for Defence Policy Predrag Bandić.