Minister Stefanović Talked to Delegation of French Directorate for Armament

Today, Deputy Prime Minister and Minister of Defence Nebojša Stefanović PhD met Director for Eastern and Central Europe of Directorate for Armament of the Ministry of Armed Forces of the French Republic Brigadier General Thomas Lorne at the Exhibition of Arms and Military Equipment "Partner 2021".

Expressing his satisfaction with the reached level of defence cooperation and the orientation towards its further enhancement, Minister Stefanović stated that the Republic of Serbia sees a reliable partner in the French Republic in the areas of military technical and military economic cooperation.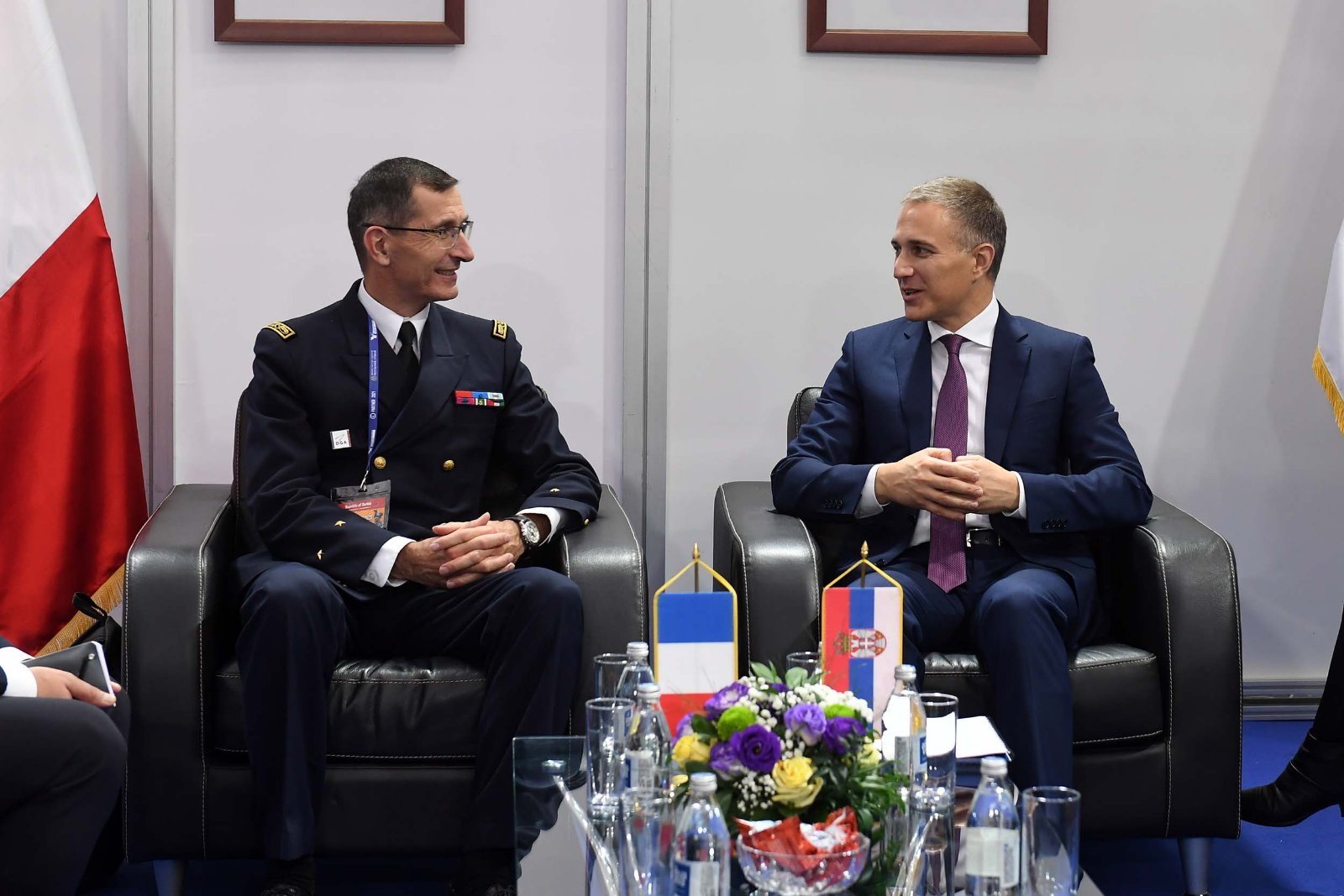 General Lorne pointed out that several contracts had been signed in the previous period for the procurement of arms and military equipment for the purpose of equipping the Serbian Armed Forces and that the contracts had been successfully implemented or that their implementation was ongoing in line with agreed timeframes.

The interlocutors stated their expectation that the upcoming period would bring the establishment and intensification of the cooperation between Serbian and French defence industries.