Minister Stefanović Talked to Minister of State for External Affairs of India Lekhi
Today, Deputy Prime Minister and Minister of Defence Nebojša Stefanović PhD met Minister of State for External Affairs of India Meenakshi Lekhi at 10th Exhibition of Arms and Military Equipment "Partner 2021".

Ministers Stefanović and Lekhi talked about the enhancement of cooperation between the two countries with particular emphasis on military economic and military technical cooperation.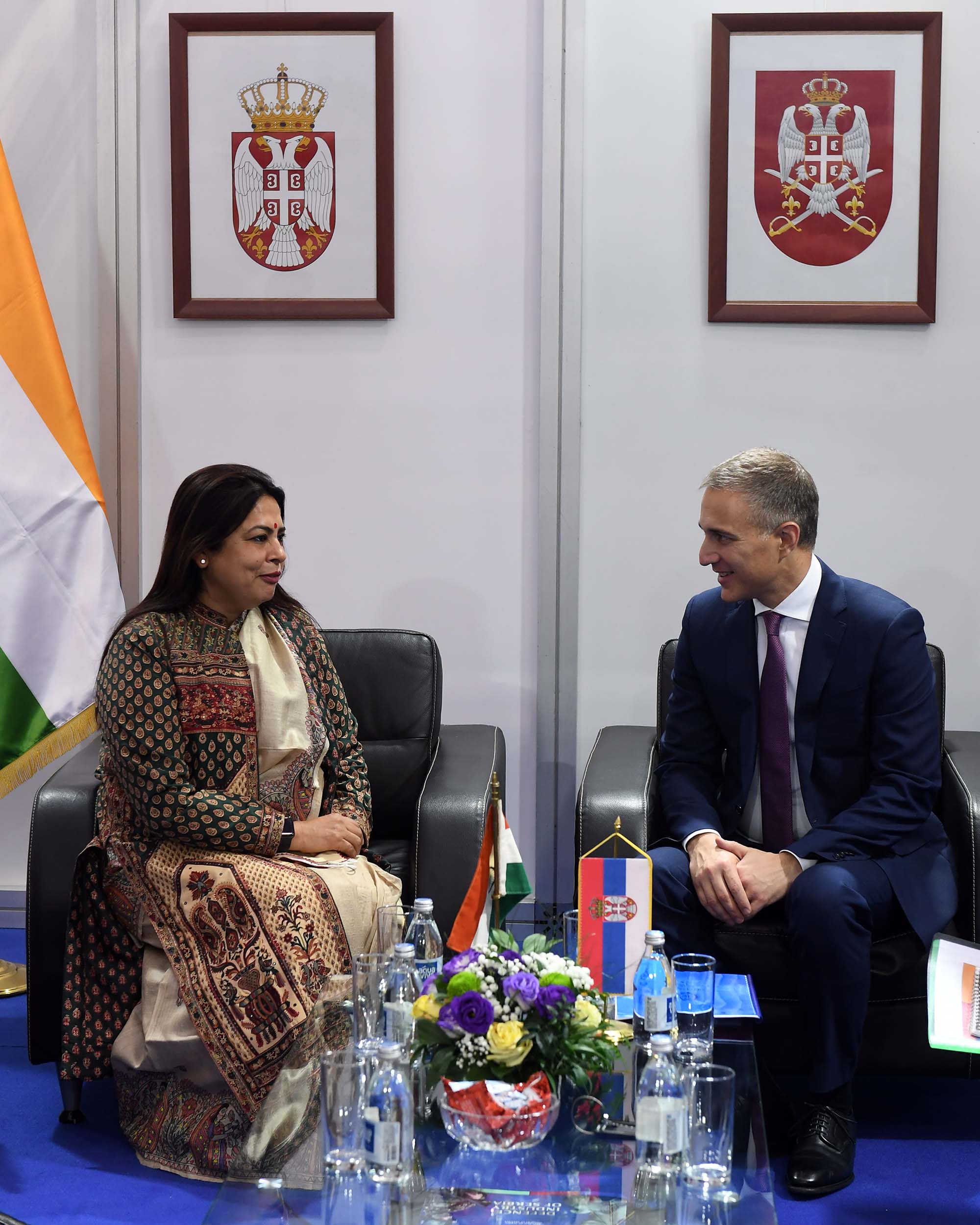 Stefanović noted that the relations between Serbia and India are traditionally good and founded on understanding and mutual appreciation. As the confirmation of his statement he instanced the joint efforts of our peoples at certain point in time when they founded the Non-Aligned Movement, which will mark six decades of its establishment by a Summit that takes place in Belgrade.

On this opportunity as well, the minister expressed gratitude for the principled position of the Republic of India regarding non-recognition of so-called Kosovo.