Minister Stefanović Welcomed Chief of Staff of Algerian Army
Today, at Belgrade airport "Nikola Tesla", Deputy Prime Minister and Minister of Defence Nebojša Stefanović PhD welcomed Chief of Staff of the People's National Army of the People's Democratic Republic of Algeria, Lieutenant General Saïd Chanegriha, who is staying in Serbia for the upcoming Exhibition of Arms and Military Equipment "Partner 2021".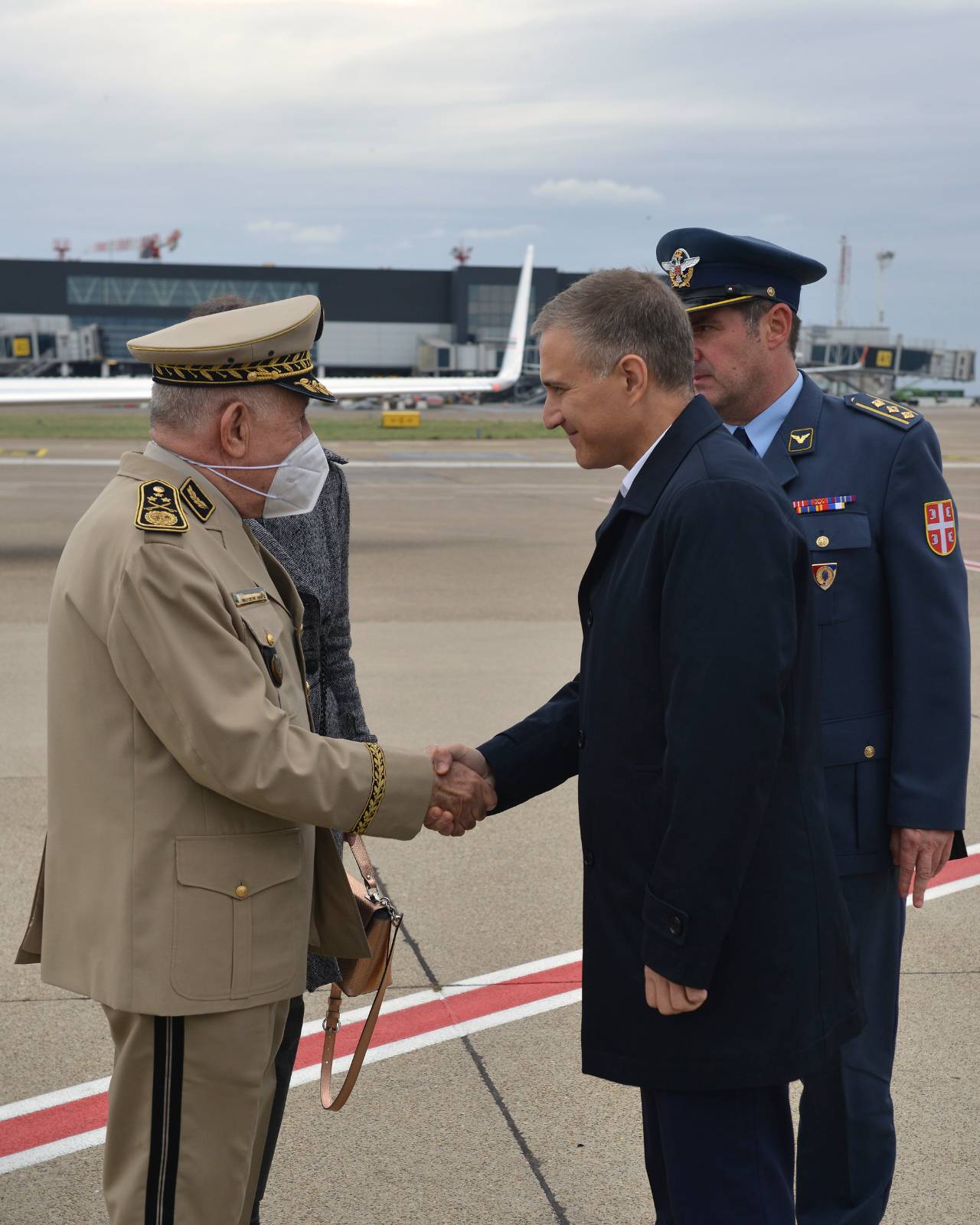 Having extended welcome at the welcoming ceremony for the Chief of Staff of Algerian People's National Army, Minister Stefanović underlined that the visit from the delegation of that country to the Exhibition "Partner 2021" was a confirmation of good cooperation in the field of defence between the two states.

The welcoming ceremony at Belgrade airport "Nikola Tesla" was also attended by Assistant Minister for Defence Policy Predrag Bandić and Head of Training and Doctrine Department in General Staff Brigadier General Petar Latković.