Recognitions Awarded for the Organisation of Competition "Guardian of Order"
Today, in the Guard Club in the barracks "Topčider" a ceremony was held at which recognitions were awarded to individuals and institutions outside the Ministry of Defence for their contribution to the preparation and conduct of the international competition in the event the "Guardian of Order".



The recognitions were presented to representatives of ministries, bodies of local government, tourist organisations and businesses, and the Serbian Orthodox Church and Islamic Community of Serbia, who gave their support so that this event could be held in accordance with highly set standards and our tradition of hospitality.

The ceremony was attended by Deputy Chief of General Staff of the Serbian Armed Forces Lieutenant General Petar Cvetković, who pointed out that the competition in the event the "Guardian of Order" that had taken place that year was evaluated with the highest scores by all participants, and he expressed gratitude to all winners of the recognition for their whole-hearted support and contribution to successful organisation of that event which was of great importance for the Serbian Armed Forces and the Republic of Serbia.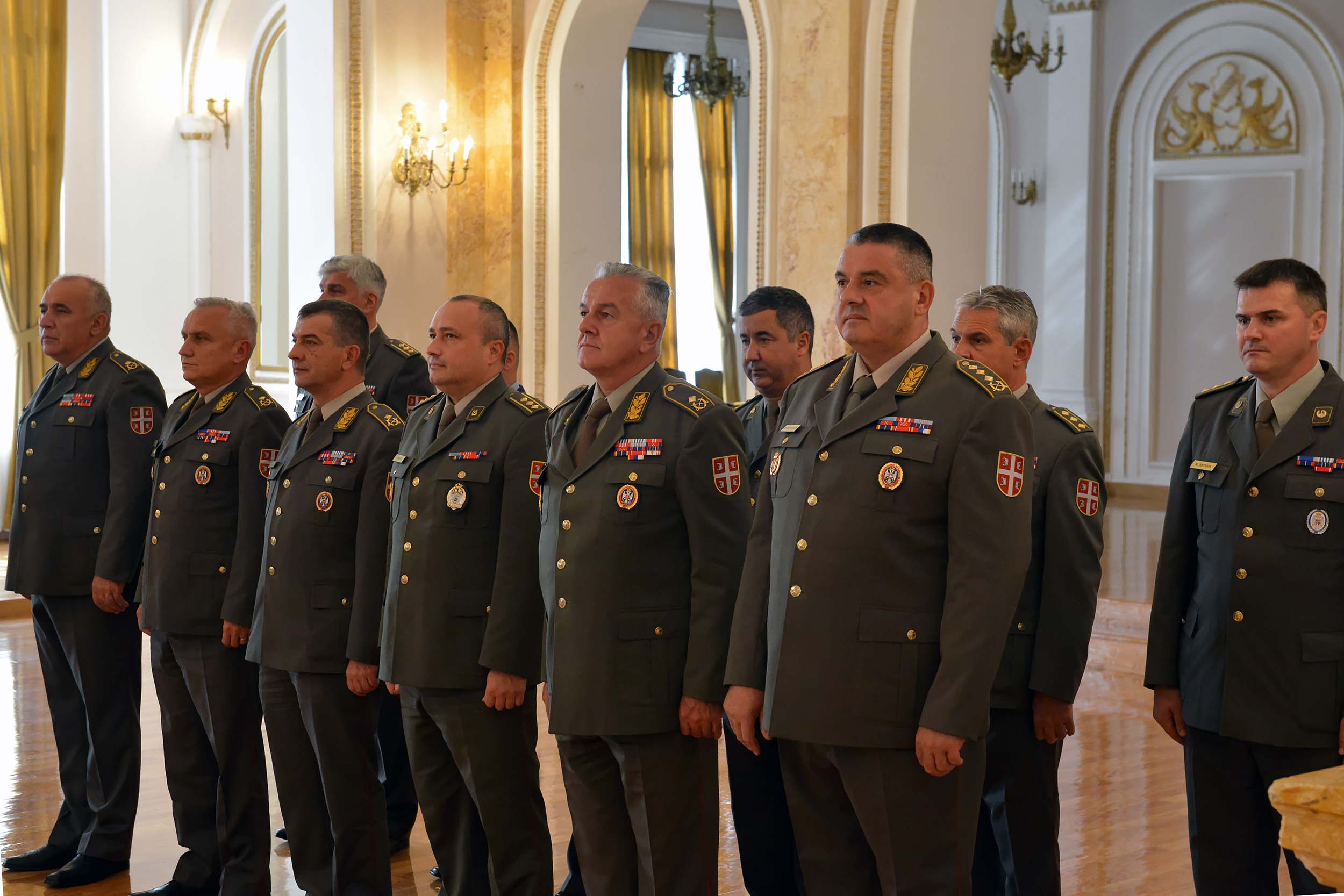 The international competition of military police units the "Guardian of Order", as one of 34 events of the International Military Games, took place in August and September this year at the training area "Beranovac" and shooting range "Žiča" and it was organised by the Serbian Armed Forces. That was the first time that an event of this prestigious international competition was organised in the Republic of Serbia, and the team of the Serbian Armed Forces won the gold medal in the overall rankings.