Meeting between State Secretary Živković and General Zervakis
State Secretary Aleksandar Živković met today with the Chief of the Cypriot National Guard, Lieutenant General Dimokritos Zervakis, during the latter's official visit to the Republic of Serbia.

Noting the historical closeness and friendship between the two nations, the two generals emphasized the traditionally good relations between Serbia and Cyprus, unencumbered by open issues and based on mutual respect and cooperation. Both sides pointed out the importance of mutual support in the protection of sovereignty and respect for the principles of international law.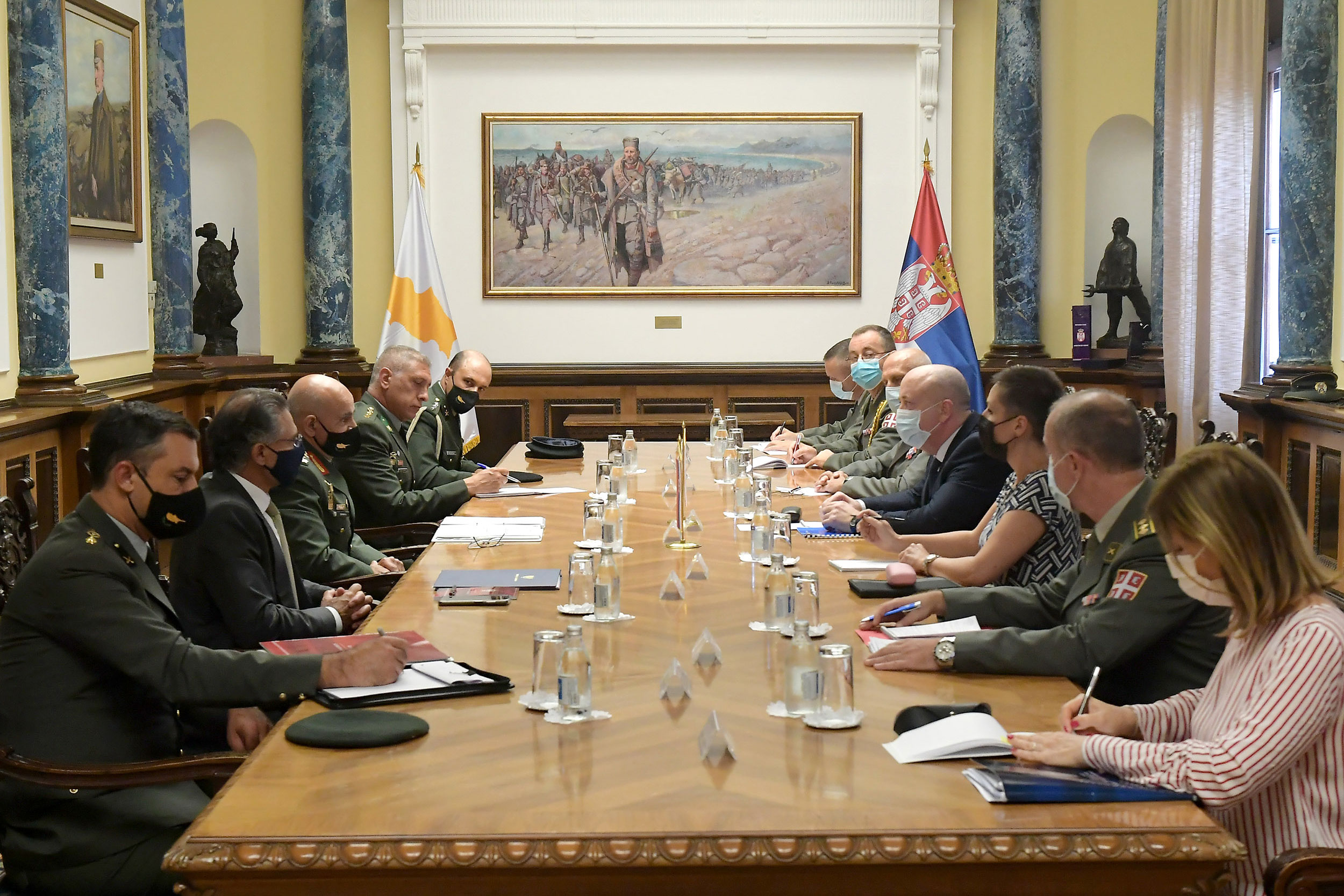 State Secretary Živković conveyed Serbia's determination to substantially improve defence cooperation, in the interest of both countries, especially military to military cooperation.

General Zervakis emphasized readiness to continue participating in joint exercises, given the importance of these activities for achieving interoperability and building the capabilities of the two armed forces.