Serbian Armed Forces help clear roads after heavy snowfall
In the vicinity of Prokuplje, where traffic has been interrupted due to heavy snowfall, members of the Third Army Brigade's 310th Engineer Battalion have been working since this morning. They are using machines to remove trees that have given way under heavy snow and are now blocking the roads to the villages of Beli Kamen, Trnov Laz and Grebac.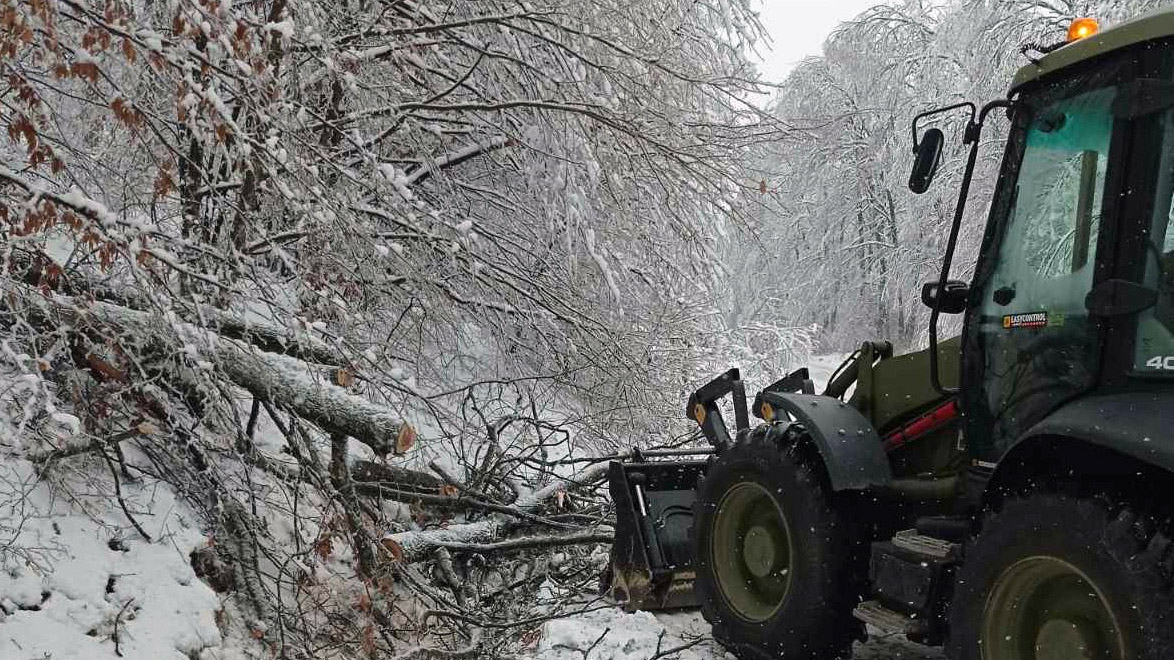 With the help of the Engineer Battalion, it is likely that all roads will be passable by tomorrow at the latest and that the locals of this area will be able to move freely.