Foreign military representatives visit the exhibition "War Image of Serbia in the Second World War, 1941–1945"
Today, foreign military representatives accredited in Serbia visited the exhibition of archival photographs and documents "War Image of Serbia in the Second World War, 1941–1945" in the Central Military Club of Serbia.

The authors of the exhibition, Jasmina Nikolić, PhD, Marijana Mraović, PhD, Nataša Milošević Dulić and Jelena Knežević guided the visitors through the exhibition where 160 archival photographs and 80 documents from 30 funds and collections of 13 cultural institutions from seven cities of the Republic of Serbia are on display. These exhibits are testimony to the events recorded on the territory of our country during the harsh years of the Second World War.

The displayed archival documents and photographs factually depict the activities of the Yugoslav partisans and the fight for the liberation of the country, the establishment of relations between the People's Liberation Army and the Red Army and their joint fight for the liberation of the country from the occupiers, but also a very difficult life under occupation.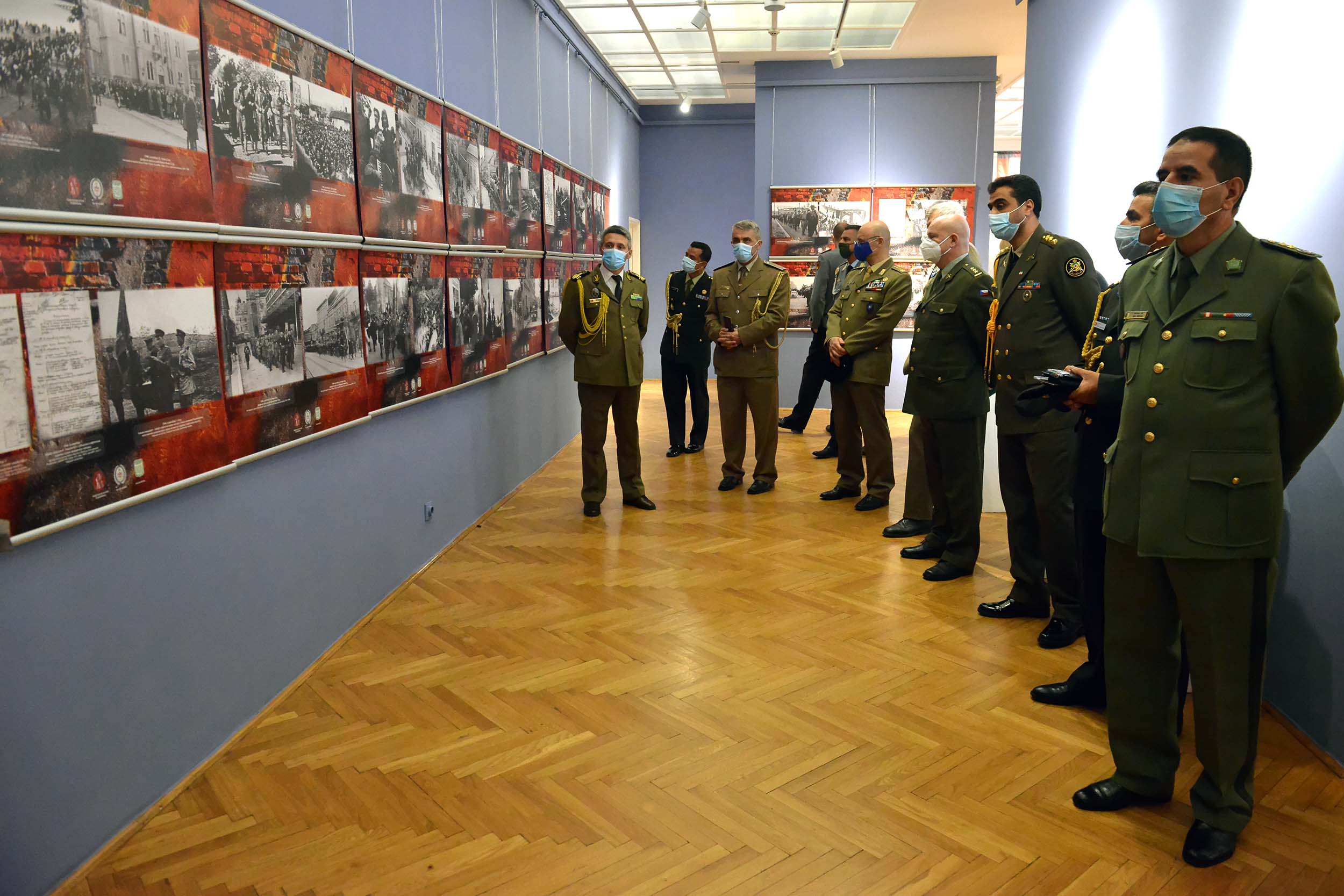 The exhibition is enriched with numerous decorations, war flags of the units of the Yugoslav People's Liberation Army, military weapons and equipment, parts of war uniforms and clothing from the collection of the Belgrade Military Museum, and part of the exhibition depicts the suffering of civilians and refugees in the occupied country and the fate of prisoners of war in German camps.