Final rehearsal of the demonstration "Sloboda 2019"
Final rehearsal of the demonstration of the capabilities of the Serbian Armed Forces "Sloboda 2019" ("Freedom 2019") was performed today at the Batajnica airport "Pukovnik-pilot Milenko Pavlović" ("Colonel-Pilot Milenko Pavlović"), preceded by days of intensive preparations and rehearsal by the participants.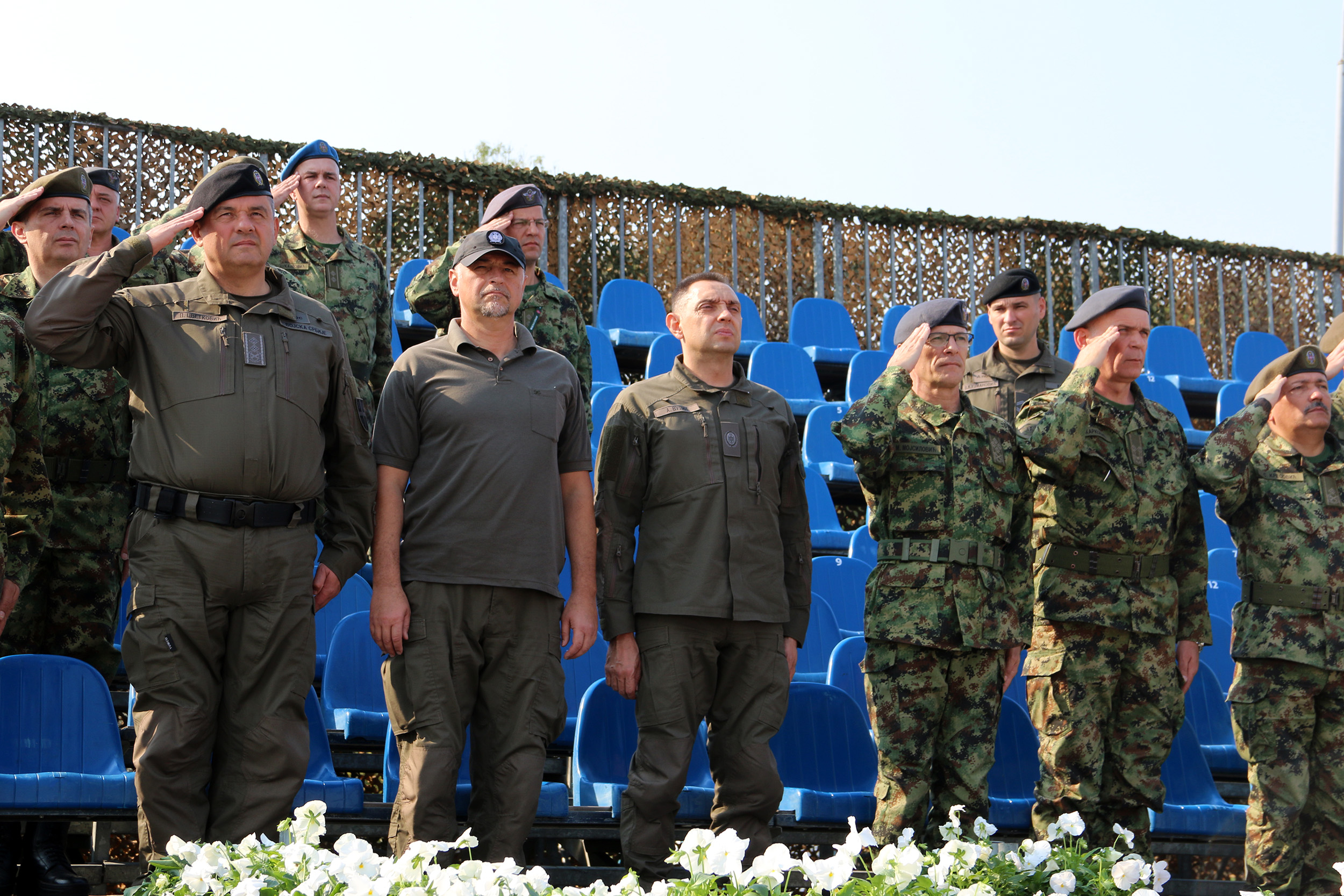 Minister of Defense Aleksandar Vulin, accompanied by the Chief of the General Staff of the Serbian Armed Forces, General Milan Mojsilović, and the Commandant of the Air Force and Air Defense, Major General Duško Žarković, watched the preparations for the upcoming display today and had a chance to confirm that everything was ready for the display taking place tomorrow.

Infantry and motorized echelons alternated at the military airfield, and the deafening noise of the aviation echelon roared over the Batajnica sky. It all took place under the watchful eye of the Command of event, which made sure everything was in order for Saturday's demonstration and that nothing was omitted during the preparations in the skies and on the ground.

The infantry echelon, which viewers will have the opportunity to see at the demonstration, will comprise 13 sub-echelons, including the echelons of Military Academy cadets, soldiers doing volunteer military service and military veterans.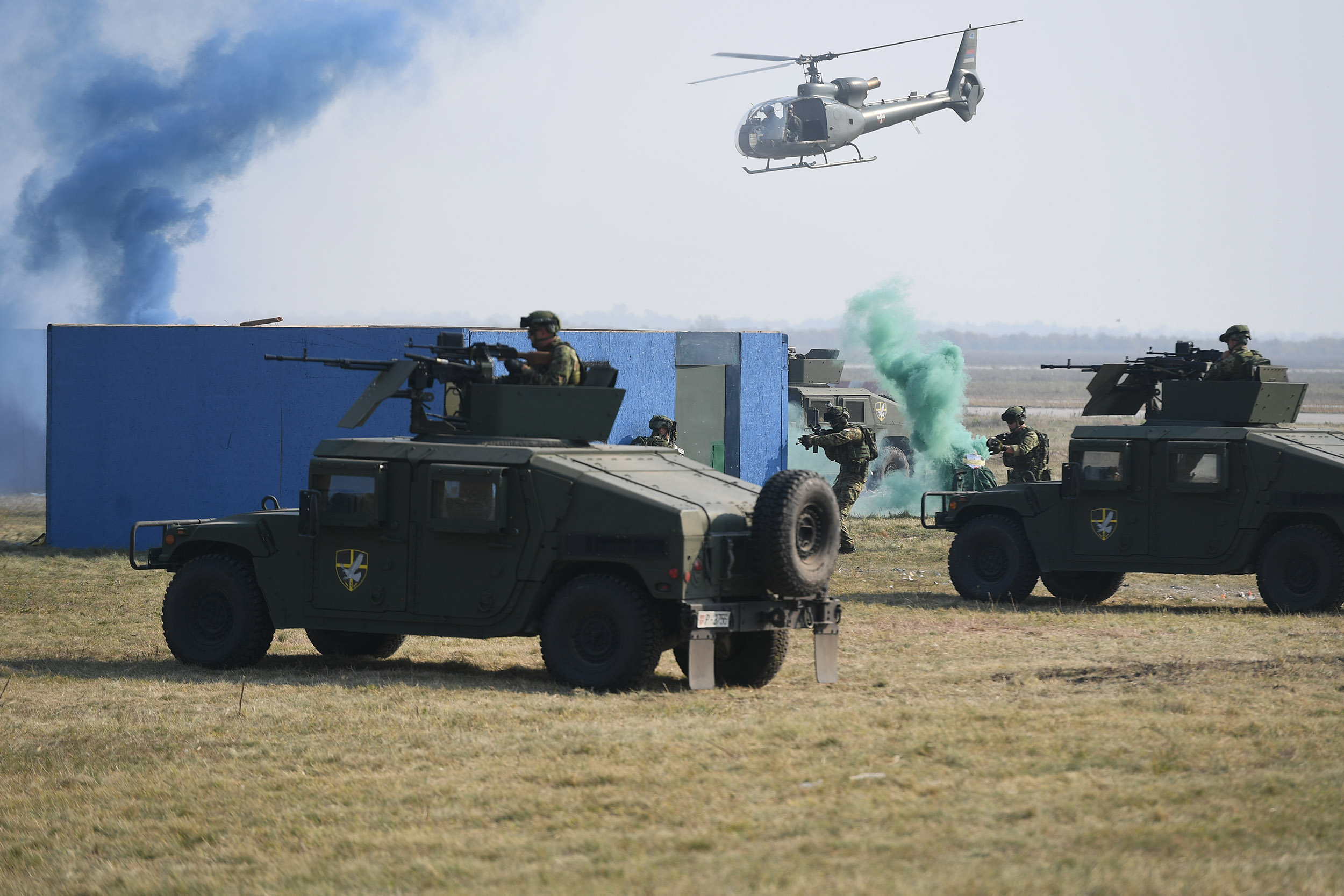 Eight sub-echelons will be part of the Motorized echelon, which will feature upgraded BRDM-2MS reconnaissance armored vehicles from the Russian Federation donation, as well as "Lazar 3" combat vehicles, "Nora" self-propelled cannon-howitzer and military police combat vehicles.

More than 2.400 members of the Serbian Armed Forces, 100 combat and non-combat vehicles and some 25 aircraft are working hard to prepare for the display of capabilities "Freedom 2019", which will take place at the Batajnica airfield on 19 October 2019, on the occasion of marking the 75th anniversary of the liberation of Belgrade in World War II.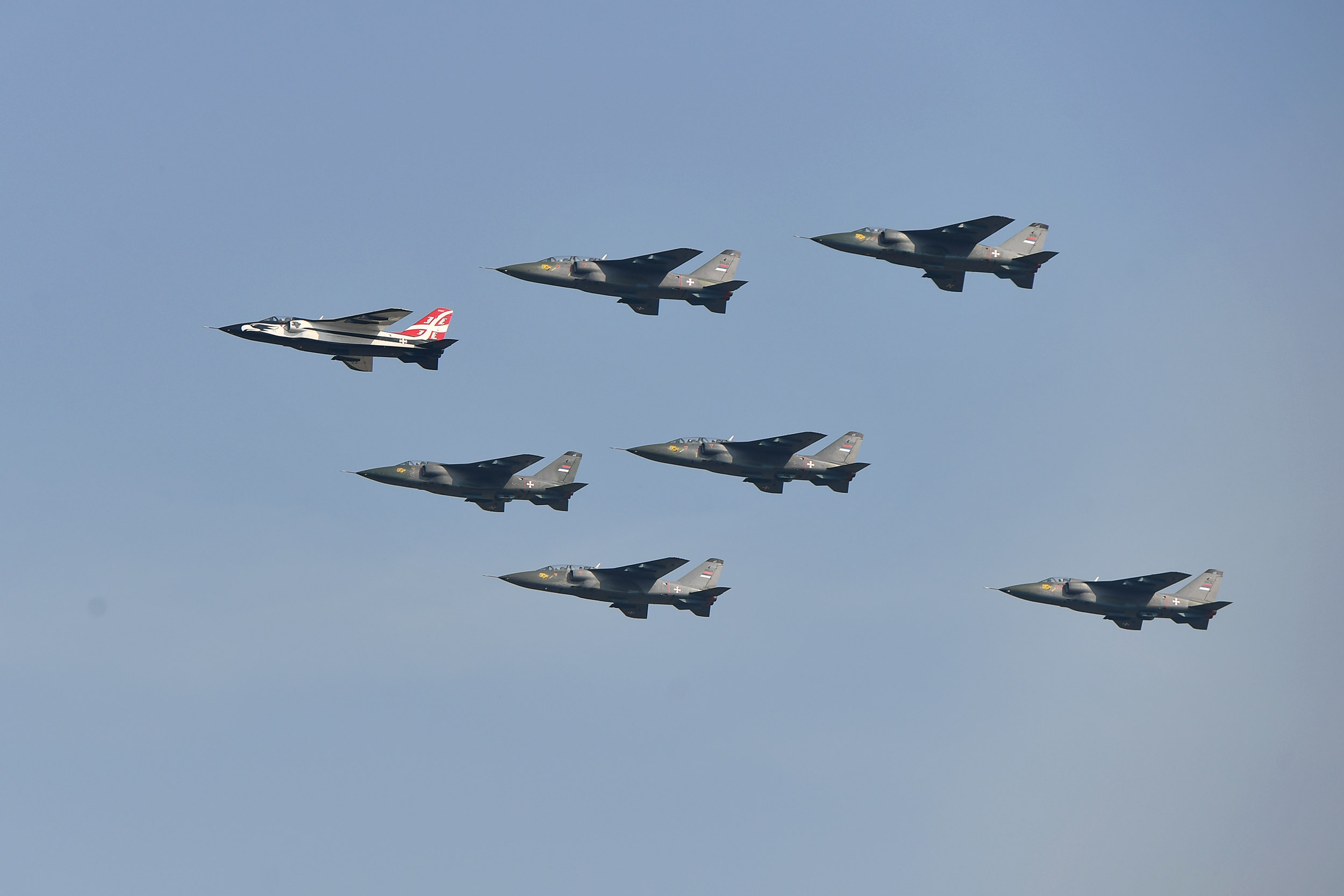 In the airborne section of the program, the citizens will have a chance to see aircraft "Mig-29", "Orao" ("Eagle") and "Super-Galeb", helicopters "Mi-8" and "Mi-17", "H-145 M", "Gama" and "Gazela" ("Gazelle").

Assets from development of the Defense Industry of Serbia will also be presented: "Miloš", "Oganj modularni" ("Blaze Modular"), "Oganj digitalni" ("Blaze Digital"), artillery systems "Šumadija", "PASARS", unmanned aerial vehicles and other assets.

Defile of the Infantry, Motorized and Aviation echelons will be preceded by a demonstration of capabilities of a part of Special Forces and Land Forces units armed and equipped by the state-of-the-art weapons and equipment in line with the "1500+" concept and assets donated by the Russian Federation, supported by the units of the Air Force and Air Defense.