Participation in shooting competition in the UK

The Serbian Armed Forces team took part in the Army Operational Shooting Competition of the British Land Forces in live firing at shooting ranges Pirbright and Bisley last week.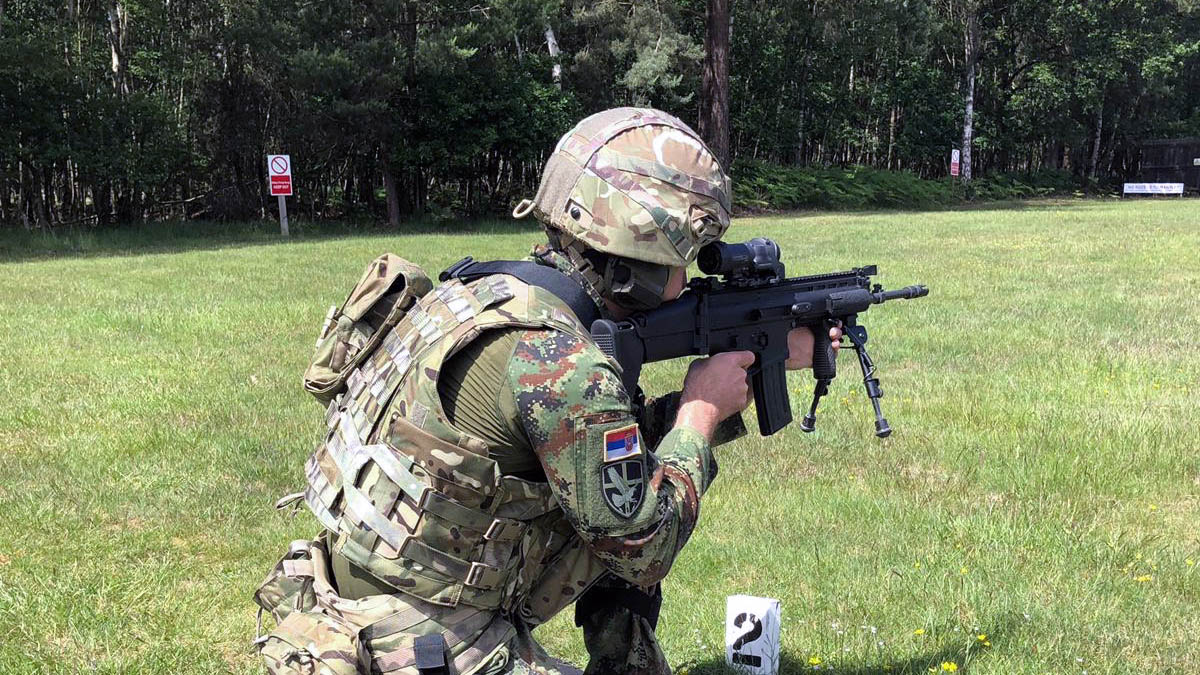 During four-day competition and 12 conducted shootings, the teams matched strength shooting at moving and stationary targets at 100 and 500 meters, overcoming space and obstacles, simulating engagement in offensive and defensive operations.

In the competition of international teams, the Serbian Armed Forces team took fourth place, behind champions from the Armed Forces of Oman, victorious over several years, the host, the British Armed Forces and the Armed Forces of Canada.

In the competition for the United Services Cup in which teams of foreign Armed Forces and all services of the British Armed Forces took part, our team won the second place behind the team from Oman.