Military-diplomatic representatives visited "Defense 78" exhibition


Diplomatic-consular and foreign military representatives stationed in Belgrade visited today the exhibition "Defense 78" at the Museum of the City of Belgrade.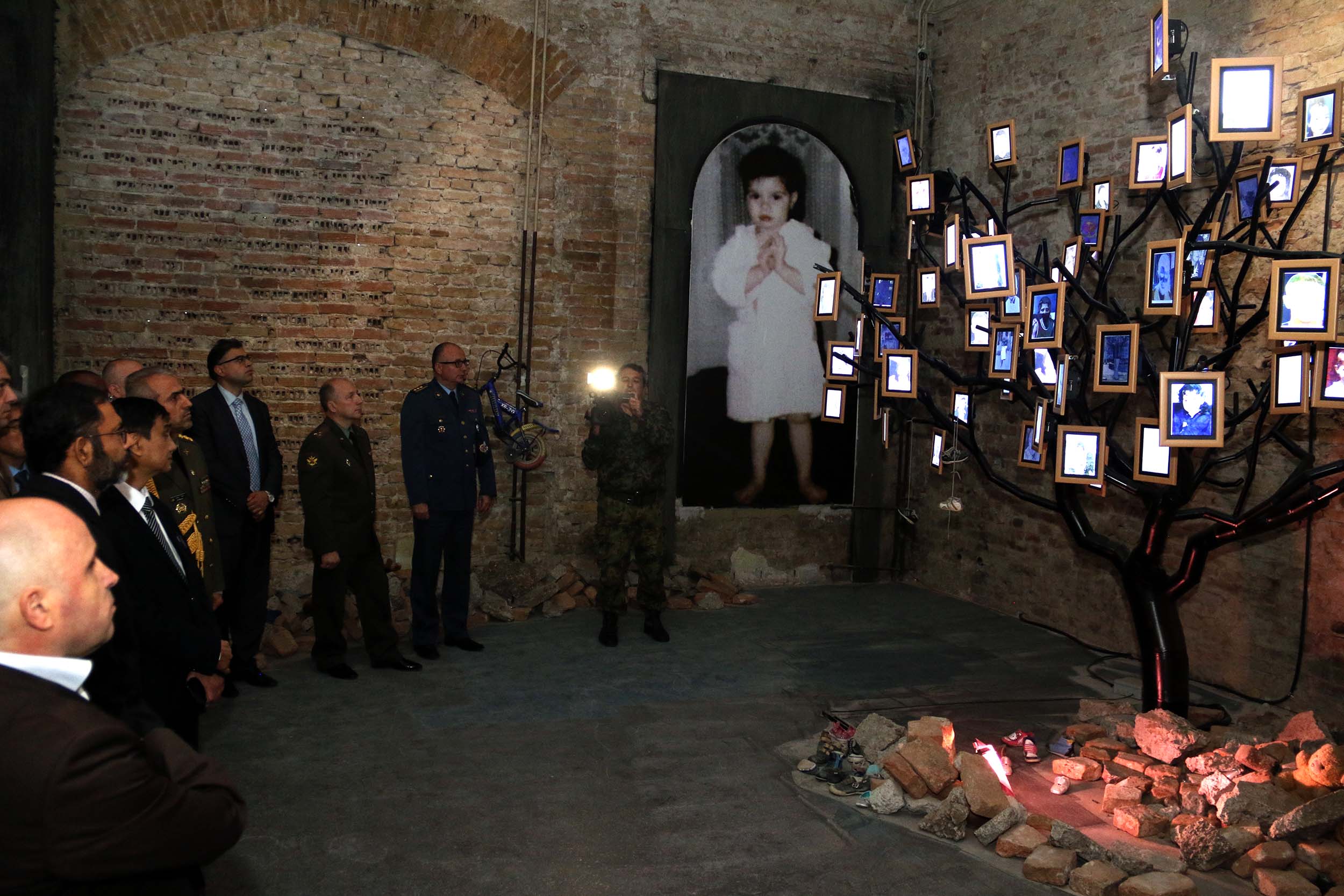 The diplomats of Algeria, Belarus, Cyprus, the Czech Republic, Egypt, Mexico, the Myanmar Union, Palestine, the Russian Federation, India, DR Congo, Bosnia and Herzegovina, Pakistan, Qatar and Syria and the military attachés of Algeria, Angola, Greece, Indonesia, Iran, The Russian Federation, Slovakia, Slovenia and Bosnia and Herzegovina had the opportunity to see a multimedia exhibition that depicts in a unique way the heroic defense of the country during the 78 days of the NATO aggression, which began with the attack on FR Yugoslavia on 24 March 1999, without the approval of the United Nations Security Council and is dedicated to the fallen members of the armed forces and police and the civilians killed, among which, unfortunately, there were many children.

The exhibition "Defense 78", authored by Dušan Jovović, is a multimedia and interactive setup divided into eight parts, and for the first time features video and printed materials that have not been shown in public to this day.